You wrote, "The coach feels the hot breath of the owner, who has tickets …" With Minnesota packaging the Packers game tickets with their Browns game, could all of Jennings' smack talk be a ploy to sell out two games?
That's not it, but I have considered the possibility the Vikings might want to draw a line in the sand with the Packers. Maybe this is their way of challenging their own players to acknowledge who the king of the NFC North is and focusing their players on who they have to beat to claim the division. Tom Coughlin did it in Jacksonville when he became the Jaguars' head coach. He let it be known the Steelers were the target, and he surprised them in the first-ever meeting between the two teams by upsetting a Steelers team that would win the AFC. Then he surprised them by signing their free agents, which he called addition by subtraction. Sound familiar?
I overheard someone saying Dom Capers wasn't scheming to win, he was scheming to evaluate. Is this true? Were players being put to the test over attempting to win the game? It would take some of the edge off if it were true.
I thought everybody knew coaches hold back on their schemes in the preseason. Coaches employ basic schemes that, in a lot of down-and-distance situations, not only aren't what they'd do in a regular-season game, but effectively become bad strategy. Coaches will also put a player into a scheme to showcase him for the purpose of evaluation. I can remember Jack Del Rio talking about having done that with a rookie cornerback who was having a great camp. He was an undrafted kid and Del Rio wanted to find out if the kid was for real and could be counted on now. The kid failed his test and was put into the jar-on-the-shelf category. Everybody wants to win, but there's more to these games than the final score.
This commitment to the running game, is it a for-sure thing or can someone change McCarthy's mind? I would rather go 3-13 than become a running team. I despise running teams. They are boring. The first Ravens Super Bowl was so bad I had suicidal thoughts after the first quarter.
You really do hate the running game. A lot of people can relate, and that's why the league tilts the rules to favor the passing game. Pretty passes and acrobatic catches ring the cash register; that's what the casual fans want to see and the game is structured to capture the casual fans because they represent the largest segment of the audience. The days of running the ball as the Packers of the '60s did are over. As late as Super Bowl VIII, the winning team attempted only seven passes, threw for just 73 yards and won by 17 points. That was in the true run-the-ball, stop-the-run era and you don't have to worry about those days returning. There is, however, still a place in today's game for the running game, even if you don't have Adrian Peterson. It's about balance. You need to achieve some semblance of balance between run and pass to keep defenses from loading up against the pass, as the Packers' opponents did last season when they cover-twoed the Packers to death. Hello dink and dunk, goodbye big plays. I hate THAT kind of offense.
Chris from Lake Mills, WI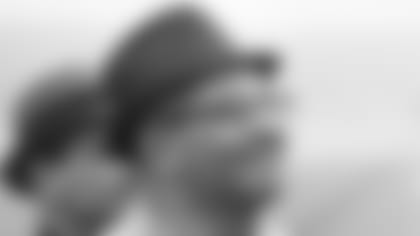 Vic, your responses to the concerned comments from the shutout loss to Arizona are summarized as, "Relax, it's only the first preseason game," and then you state your rationale; however, Vince Lombardi once said, "Winning is a habit." Now, how can we follow that ideology with red-chapped cheeks from the spanking we just received?
It's a different game and a different league. Coach Lombardi didn't have to worry about a salary cap and the prospect of injuries taking a chunk out of his cap he couldn't replace. He didn't have players making millions of dollars in salary. The threat of injury wasn't as distinct when he was coach, and when he was named the Packers' coach, there were only 12 teams in the league. Applying Lombardi's standards to today's demands are nonsensical. If he were a head coach today, he'd play these preseason games just as the other coaches are playing them, which is to say with an eye toward evaluation and preservation. The goal is to win, but not at the expense of evaluation or the health of your team. That's a compromise intelligent fans accept.
What is the significance of a player retiring as a member of a certain team?
It's his way of saying I love you and I want you to love me.
After one preseason game in which the coach decided to take a long look at the second- and third-team players, the only thing I took away from the game is that there was not as much intensity as I thought there would be from those players being looked at. Your thoughts about that?
I agree. As I said in previewing the game, the field would be full of twos and threes and I was really looking forward to seeing how they would play. I was expecting more energy from them. I guess that's the mistake I made: Expectations create a false standard.
Igancio from Las Vegas, NM
Vic, I know everyone, including you, is thrilled with Bakhtiari's and Barclay's performances, however, I believe the first two weeks will be a major test with Aldon Smith and Brian Orakpo. Do you see TE and RB protection schemes, or does an increase in running the ball cancel the threat of rush from the edge?
Yeah, I would expect the Packers to help a rookie left tackle by chipping with the tight end and running back. It's also sound football logic to make a pass rusher play run, but you can't scheme your way to victory, you have to win the one-on-ones. David Bakhtiari is a very important player on this team. His development could determine how far this team goes this season.
How do you feel about the play so far of Greg Van Roten and what are his chances of making the team?
I think his chances of making the team are excellent. He's a guard who's developing as a center, which makes him potentially the next Evan Dietrich-Smith. Durable swing men are incredibly valuable. I spend most of my time in training camp looking for the surprise players. I know what Aaron Rodgers can do. Van Roten caught my eye last summer; so did Barclay. I began referring to Van Roten as the Ivy Leaguer, which Mike Spofford loved. I kept telling Mike, "Watch this kid." OK, we're watching, and I think we both like what we see. I watched him move Josh Boyd in a half-line drill last week. Ivy League vs. SEC; I love that kind of stuff.
Vic, I know Matthews is a pass-rushing master, but how are his skills in coverage and run stopping?
He's a complete player that could play any linebacker position in a 3-4 or a 4-3. He's tough enough to play middle linebacker, defeat blocks and make the tackle. He's athletic enough to play strong-side linebacker and drop into coverage in a 4-3. He'd be a killer weak-side linebacker in a 4-3.
Eduardo from Monterrey, Mexico
The Seahawks are obviously a good pass-rushing team. We play them in the third game of the preseason. Will that game be a good measuring stick for Bakhtiari?
It'll be a good measuring stick for everybody, including the Seahawks.
In keeping with players, not plays, do the Packers have enough talent in the offensive line to create holes for our running backs?
In a zone-blocking scheme, it's about running lanes, not holes, and I saw running lanes in last Friday's game. The offensive line has had to shoulder far more than its share of the blame for failures in the running game. It's time for somebody to break out of there and take it all the way.
I don't think Vince Lombardi would take kindly to an 0-17 preseason loss. Is there a difference in strategy in the approach to preseason games from then to now?
It depends on the coach. Lombardi's teams were undefeated in the preseason four times. He played to win and never had a losing preseason. Paul Brown played for evaluation and his Browns teams, which were a powerhouse in the '50s, routinely posted losing records in the preseason. Chuck Noll played for Brown and Noll was big on using the preseason as a tool for evaluation. I think all coaches share one goal in the preseason: Finish it ready to start the regular season. That's all that matters.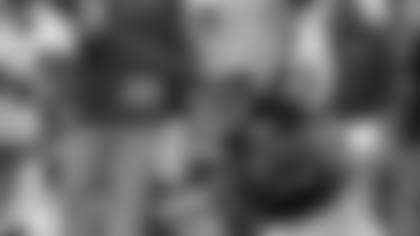 WR Tyrone Walker
Thomas from Fruit Cove, FL
Vic, who do you think will be the surprise player of this year to make the roster?
Tyrone Walker is on pace to become that player this year. He's following a similar path to the one Jarrett Boykin took to a roster spot last year. As was Boykin, Walker was signed as a tryout player in the Packers' rookie camp.
With practices being light on contact, historically speaking, is our preseason a modern substitute?
Yes, it is. It's four chances for young players to prove they can play real football.
Vic, any truth to the story Frenchy Fuqua once owned a pair of clear acrylic shoes that housed live goldfish?
The heel of each shoe was clear and it was filled with water, two goldfish swimming in each heel. He accessorized the shoes with a gold cane, musketeer hat and lavender cape, being that Frenchy claimed he was a descendant of a French count. As I was walking toward the dormitory in training camp one day, Frenchy leaned out his window, a cigarette burning in his pearl-studded cigarette holder, and said, "Hey, Vic, let's do a story." He's the only player I've ever known that turned getting cut into a happy event.