Cliff Christl started gathering oral histories with former Packers and others associated with the team in 2000 and will continue to gather them as Packers historian. Excerpts from those interviews will be periodically posted at *www.packers.com*
Bobby Dillon played safety for the Packers for eight seasons from 1952-59 and still holds the team record for career interceptions with 52. When Vince Lombardi was hired by the Packers in 1959, he said Dillon was one of three untouchables after he had reviewed the 1958 game films. When Lombardi announced Dillon's retirement in June, he said, "He was by far the best defensive halfback in the league. He is irreplaceable at this time." Five weeks into training camp, Lombardi bent his own rules and lured Dillon out of retirement. Dillon, who had only one eye, was a six-time first-team all-pro and a four-time Pro Bowl pick. When Ron Wolf was inducted into the Pro Football Hall of Fame this summer, he said Dillon was the most deserving former Packer not yet inducted into Canton.
On how he lost his eye:"We lived on a farm. The first thing that I remember – I was like five or six years old – my dad was doing something and I got a piece of metal in my eye. The doctor removed it and it caused a little cataract to grow. They removed that. Then when I was 9 years old, I was helping some people move and I was wearing glasses. Another little boy my age accidentally hit me in the face with a board and broke my glasses and cut the white part of the eye. The eye started deteriorating and by the time I was 10 years old, it would not dilate and it was hurting my sight. So when I was 10, they decided to take it out. At that time, it was a glass eye."
On whether losing an eye impacted his football career: "My parents wouldn't let me play football. My older brother had played and I always wanted to, but they didn't think it was a good idea. So I didn't play in junior high. Finally, when I was 15 years old, I really wanted to bad and they said, 'Go out for spring training if you want to.' I made the starting lineup and played three years in high school."
On playing safety in the NFL with only one eye: "There wasn't any big deal made about it. The only adjustment I made I learned to have my head on a swivel. Those guys would look for you from the blind side. Everybody knew I had only one eye. In fact, Bobby Layne was playing at Detroit and he'd come by and say, 'You one-eyed son of a (buck), I'll get you today.' He'd laugh. What I should have done was take the eye out and wear a patch. That would have gotten me a lot more publicity for one thing and it would have been a lot safer."
On losing his glass eye: "I only had the eye knocked out one time during a game. That was early in my career. I got hit blind side and it knocked the eye out. We had to call timeout and look around on the ground for it until we finally found it. It was an exhibition game against Cleveland (at old City Stadium). They just popped it back in."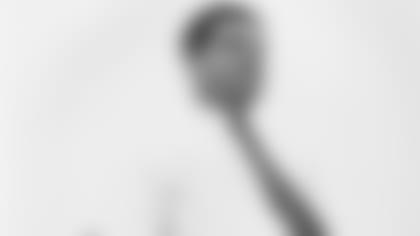 On Gene Ronzani, the Packers' head coach from 1950-53: "He wasn't a coach. He was George Halas' gopher. It looked like that to us. He came from the Bears – and it may not be true – but the word was that Halas got him the job because he wasn't worth a dang. At practice, he'd sometimes be in the outfield wandering around. He didn't have a whole lot to say. He wouldn't be coaching. The assistants would." (Ronzani pictured above)
On Ronzani's fixation with ex-Bears: "We were the Bears' taxi squad. We laughed about it. Every time the Bears cut somebody, we got him. There were two or three guys who showed up there that didn't deserve to do anything. Washington Serini was really a waste of time. He was useless. He wasn't in shape. He couldn't play. He wasn't very big. He was slow."
On the 24-hour plus train rides to the West Coast for the final regular-season games because Ronzani was fearful of flying over the Rocky Mountains:"Boring. A lot of guys wanted to play cards, but that's all there was to do, except read. That's what I did. We'd play Thanksgiving Day, then leave on Saturday and get in late Sunday night or something like that. We'd practice as soon as we got there. We stayed in Pasadena at the time, at a place called the Green Hotel."
On Lisle Blackbourn, head coach from 1954-57: "Mediocre. I don't know how he got the job. He wasn't very popular with the players. He mainly flew with the offense, so I didn't have much to do with him. But he could have an acid tongue. He could be very sarcastic. But he never bothered me at all. In fact, he made me his defensive backfield coach before he got fired. In theory, after awhile, it didn't amount to a hill of beans. There would be meetings and I wouldn't be included, so I didn't worry about it."
On Tom Hearden, coach of the defense from 1954-55: "A really nice guy. I think Tom was a good coach. I liked him a lot. He was very low-key, but expected a lot out of you. He gave you a lot of responsibility. He was one of the good guys we played for there."
On whether Hearden might have been a successful NFL head coach if not for a stroke he suffered in 1957: "He would have been better than Scooter (McLean) was, but he wouldn't have been as good as Lombardi, I don't think."
(Note: One of Knute Rockne's former captains at Notre Dame, Hearden built Green Bay East into a national high school power often compared to Paul Brown's Massillon, Ohio, program and St. Norbert College into a national small-college powerhouse. Hearden's record at East from 1936-42 was 51-3-2 and at St. Norbert from 1946-52, 40-14.)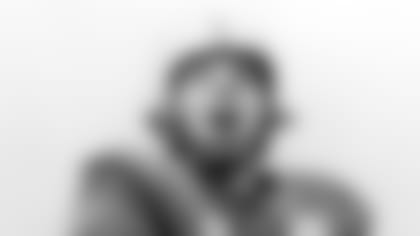 On the Packers' defensive alignment at that time: "Mostly 4-3. We played some five-man line and some three. We played a lot of man-to-man, but also zone. We'd play zone on one side and man-to-man on the other side. Of course, how they play defense now is a lot different. They run with the receivers with their back to the quarterback. I don't know how you can intercept a pass when you don't know where the ball is."
On playing free safety and whether teams used them differently in the 1950s because they were usually the best athletes, not the cornerbacks:"I had cover responsibility. When we played like the Chicago Bears, they had an end Harlon Hill and no matter where he went, I went with him. I played him man every game we ever played and had good success. Elroy Hirsch, I covered man-to-man; Tom Fears after Elroy left. Every time we played Baltimore, I played Raymond Berry man-to-man. Val Joe (Walker) would move over to my position and strong left, the cornerback would move over to the other safety position and I'd take his corner. We didn't change personnel, we'd just move them over."
On Val Joe Walker: "He was the other safety man. He and I played four years together. He was the left safety. I was the right safety. He was a good ball hawk and great speed. He was one of the fastest guys on the team. Just a good player. Alert, and he and I talked a lot."
On what kind of offenses teams were running in the 1950s: "Rarely were both ends split out. On obvious passing downs or something like that, they might do it. But there was usually a flanker or a man in motion."
(Note: The flanker would line up as a right halfback and motion out as a split receiver.)
On McLean and the Packers' 1-10-1 1958 season: "Scooter tried to be one of the boys. That just doesn't work. He'd be playing cards with everybody in the dorm during training camp. I don't know about other times. I really liked Scooter. He was a nice guy. You don't have to be liked, but you have to be respected. They liked Scooter, but I don't think they respected him."
On whether the players were out partying every night in 1958: "That wasn't everybody. There were probably about 10 doing it. (Paul) Hornung and (Max) McGee were the two main ones. The other guys were home with their wives.
On the Packers' training camp sites in Grand Rapids, Minn. (1951-53) and Stevens Point, Wis. (1954-57):"There were a lot of mosquitoes and pretty humid (in Grand Rapids). It wasn't as hot or as bad as in Texas. It was kind of rustic. The Packers didn't have any money, so they found the cheapest place they could. Stevens Point was better."
On practicing inside Joannes Stadium, a former minor league baseball park, for most of his first five seasons: "We dressed at East High and walked across the street for practice. It wasn't a full field, but they had yard makers in the outfield. They probably could get 50 yards in there."
On where he lived in Green Bay during football season:"Every year it would be a different place. We had to find our own apartments. People didn't want to rent a house for three months, especially furnished. We didn't haul furniture around. My first year, my wife didn't come because she was having a child. Dave Hanner and I stayed in the YMCA. The room was so small, we could touch each other across the room. It cost us $7 a week, a dollar a day. There was a cafeteria downstairs. That was where we ate most of the time."
On where the early black players lived in Green Bay: "Maybe the YMCA. I'm sure Bob Mann was there. Even though Green Bay was pretty liberal, there were no black neighborhoods. So Bob stayed there and probably (Tom) Johnson did, too. We didn't have many black players, of course. As far as I know, they didn't have any problems. When we first started playing and we'd go South, they'd have to stay in a different hotel."
On his decision to retire before the 1959 season and then return: "After the '58 season, we had a terrible year and it wasn't any fun playing. And I wasn't making any money. I had a job with a company (in Temple, Texas) that was small then, but it looked like it had a good future. So I told (the Packers) I wasn't coming back and I told them like in February. So it wasn't like a last-minute deal. They traded for Emlen Tunnell, knowing I wasn't going to be there. When training camp started, they decided they needed me and Jack Vainisi kept calling me saying, 'Why don't you come back?' And all that stuff. My wife was tired of me playing. I had been hurt a couple times and she didn't like that and we had two young kids. Anyway, exhibition season was going along and they had two to play. They called on like Thursday and I turned them down again. But I had to be in the office of the president of the company and he knew what was going on. He said, 'Hey, if you want to go back, we'll give you a leave.' I talked to my wife and called the Packers back and said, 'Fine, I'll come up there.' They said, 'Get on an airplane and be up here tomorrow.' I said, 'No, I can't do that.' I hadn't worked out any and I had some personal things to take care of. I said I'll drive up there and be there next Tuesday. They said, 'Fine,' after a little argument."
On his dealings with Lombardi from that point forward: "In a few minutes Jack Vainisi called back and said, 'Coach Lombardi' – I had never talked to Lombardi at that time – 'wants you to know that since you're five-and-a-half weeks late to training camp, the fine for being late is $100 a day. I said, 'Are you kidding me?' He said, 'No, that's his rule.' I said, 'Thanks Jack,' and hung up. About 20 minutes later, Lombardi called. He was very nice and said, 'I understand your position, but I have my rules.' I said, 'Fine, but I didn't ask you for any more money.' I already had a contract for the year. So I said, 'I'm just not going to do it.' He said, 'Wait a minute. You promise you'll keep it quiet until the season is over, when you get here Tuesday, I'll give you a check for $4,500,' or whatever it was. 'It'll be an expense check and it won't be charged against your income, but you've got to sign it back to the team, so I can say I fined you.' I said, 'That sounds kind of funny, but I'll do it.' I got the money when I got there and endorsed it back over to them and he put it into the fund that he had set up for fines. Then, they paid me my regular salary. Everybody always said Lombardi never compromised, but I know one time he did."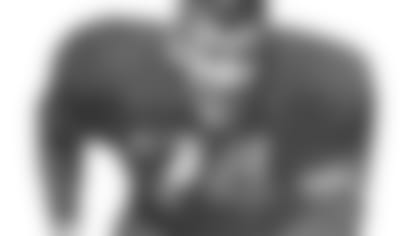 On Roger Zatkoff, who played from 1953-56 and was a three-time Pro Bowl pick: "He was an outside linebacker. We called him 'Zany Zatkoff.' He was good. A lot of times people laughed at him, he tried so hard. But he'd knock the heck out of you. I remember playing Detroit one time and he intimidated Leon Hart so bad, that Leon Hart wasn't worth a (darn) the whole game. Every play, Roger would hit him whether he had the ball or didn't have the ball." (Zatkoff pictured above)
On how quickly he moved into the starting lineup: "I hadn't worked out since the previous season. I got there too late to practice on Tuesday, but Wednesday, he ran me like crazy. Thursday, he ran me like crazy. Friday, we fly to Bangor, Maine, to play the Giants in an exhibition game and he starts me and I play the whole game. I had two interceptions and everything was fine. Emlen Tunnell and I started at safety all season."
On whether he ever told any of his teammates about the fine: "I kept my word."
On his salary: "The most I ever made was $18,000. I signed my first contract for $6,000. I got cold feet and decided I wasn't going to go because my wife was pregnant. So they offered me a $500 bonus if I'd come and I ended up making $6,500."
On how much things changed under Lombardi: "Yeah, it was a lot different. The practices were run very professionally. I liked playing for him. As old Henry Jordan said, 'He treated everybody the same, like dogs.' He was tough, but fair. I don't ever recall him getting on me. He got on a lot of guys, but not me."
On his play in 1959: "I had only one interception. You know the reason? The first six games, they never threw to the man I was covering. I didn't have many chances for interceptions."
(Note: Dillon said Lombardi tried to talk him in to playing again in 1960, but he refused.)
On Phil Bengtson, Lombardi's defensive coach: "He was a good coach. Nice guy, too. He knew the game. He could analyze the other team."
On defensive tackle Dave Hanner: "He was a smart player. He never looked like he was in shape, but he was -- and strong as a bull and quick. He was not only a good player, but a good guy."
(Photo courtesy of Steve Cass: Dave Hanner not only played for and served the Packers for more than 40 years, but became a longtime resident of Green Bay. Here, he's driving a fork lift at Green Bay Fertilizer Co. in the 1950s. Don Cass (center) was a member of the Packers' board of directors.)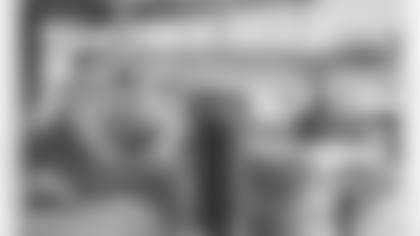 On Tom Bettis, who either played ahead of Ray Nitschke or shared the middle linebacker job with him through 1961 and then coached in the NFL for 30 years:"Bettis was good. I thought a lot of him. He was a tough linebacker."
On fellow safety John Symank, who played from 1957-62:"He was a good player, a smart player. He wasn't very big or very fast, but he knew where the ball was and knew how to go get it and knock the heck out of guys."
On end Billy Howton, the Packers' offensive star during the lean years of the 1950s: "He made me a better defensive back. Working against him in practice helped me a lot. He was an excellent receiver. If he had been playing for a stronger team, he would have done a lot more than he did. He had good moves and great speed. He was a high hurdler in college. Very fast. He was tough to cover. All of it. He could go over the middle or he could go deep. He was a very versatile receiver. He made all-pro several times and he deserved every bit of it. He could change direction in a hurry, get started in a hurry and stop in a hurry."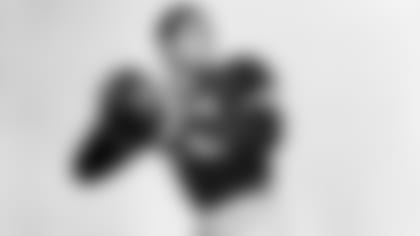 On Tobin Rote, Packers quarterback from 1950-56: "Tobin could throw the ball. One of the best I've ever seen. He had a quick arm and a strong arm. If he had a better offensive line, he would have been a better quarterback. He was an accurate passer. He knew what he was doing and he could stand in the pocket. He was a good-sized guy." (Rote pictured above)
On whether he feels he deserves to be inducted into the Pro Football Hall of Fame:"I think I should be. When I quit, only one guy had more interceptions and that was Tunnell and he had already played five years longer than I had. A good friend of mine is in there, Yale Lary, and I think I was a better back than he was."
Dillon, 85, lives in Temple, Texas. The excerpts above were taken from interviews conducted in 2004, 2011 and April of this year.
For more of Cliff Christl's historical perspectives, click here