The Cenex question of the month is from Steve from Burlington, WI
Looking ahead to the draft, what will be the Packers' biggest area of need?
I think linebacker is a position of need, as evidenced by how thin the Packers are at that position right now. When you play a 3-4 defense, linebacker is always your position of greatest need because it's the position at which you need the most players. On top of that, linebackers are the featured players in a 3-4. Teams that play the 3-4 are constantly drafting linebackers. You almost need to draft two every year; the Packers have drafted six in the last three years and they still need more.
Everyone is picking the 49ers, everyone. I love this for the fact that it creates an edge for the players on the Packers. Have you seen coaches use predictions by NFL experts as motivation?
I have no evidence of coaches motivating their players with media predictions, and "everyone" is not picking the 49ers. I'm picking the Packers and I saw that my buddy Pete Prisco also picked the Packers to win this game. I think Packers fans have a case of 49ers on the brain; they've been traumatized by the last three games between the two teams. Given Aaron Rodgers' return, the Packers' homefield advantage and the dire weather circumstances the 49ers will be facing, I can't imagine why anyone would think this game would be a cakewalk for any visiting team, including the '78 Steelers, '84 49ers or '93 Cowboys.
Brian from Stantonsburg, NC
Vic, weather forecasters are calling for colder-than-Ice-Bowl temperatures for Sunday's game. Is the stadium taking extra precautions to ensure fan (and player) safety?
As I've written through the week, this is a developing story. The cold, in my opinion, will be the big story of the weekend and it's likely to continue to be a big story in the aftermath of the game. The crybabies are going to come out of the woodwork. The teams will have all of the sideline heating equipment permitted by NFL rules, and hand warmers will be passed out to fans that have outdoor seating tickets.
If the playoffs were expanded to eight teams for this season, the additional games this weekend would have been Pittsburgh at New England, Baltimore at Denver, Arizona at Carolina and Chicago at Seattle. I don't know a football fan in their right mind that wouldn't want to watch those games.
You're absolutely right; I'm assuming your information is accurate. If it is, not one of those teams would've been undeserving of a playoff berth. Pittsburgh and Arizona finished the season as two of the hottest teams in the league.
Chargers at Bengals, 1981 AFC Championship
Vic, I'd love to think the 49ers won't be able to handle this kind of cold, but if it's going to be as bad as they're saying, I don't see the cold favoring anyone.
The Packers are practicing in this weather. It was -14 when I came to work today. The high in San Francisco today is to be 67. I can't imagine why anyone would think this is a non-issue. Was it a non-issue for the Chargers in the 1981 AFC title game?
Isn't that what Lee asked Pickett right before the charge? Hey, I'll be sitting in a warm press box sipping on hot coffee. I'm ready.
Walesh from Two Rivers, WI
Do you think Cutler was past the line of scrimmage when he threw?
Yes, he was across the line of scrimmage, but I don't think all of his body was past the line of scrimmage, and that means the pass was legal.
So if the Packers don't get the job done on Sunday, is it time to get rid of coaches or players? You always talk of plays, players and schemes. In the end, the last three consecutive games have made the Packers look bad and it is high time for some consequences.
Lewis, I want you to go to the store, buy some refreshments and snacks, invite some friends over to watch the game with you, and have a good time.
Vic, we just are not talented enough on defense to win. You said above the X's and O's. Yeah, right. They would have to play so far above them that you would not recognize our team. Just plain facts: Harbaugh has no edge. He is a stinking baby with a team so talented my wife could win with them. Please quit saying he is a good coach. Several articles have come out how he is not liked at all in SF by players or some other coaches. He is a man child and I am sick of hearing how good he is. He is a joke. He just happens to have a very talented team due to them getting high draft picks because they sucked for so long. We have no chance. Please quit spreading false hope. Game will be over by halftime. I guarantee it.
Craig, call Lewis. He's looking for friends to invite over to the house for the big game. I have a feeling you two will hit it off.
Daniel from Fond du Lac, WI
How much better is the team prepared for the adversity of the postseason after playing the latter part of the regular season without Aaron Rodgers?
The Packers are battle hardened. They are playoff-tested and playing at home in front of their fans and in their weather.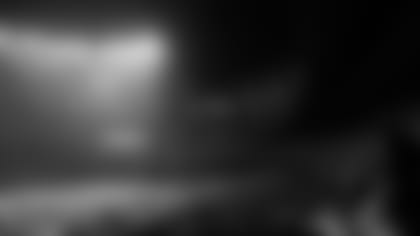 Super Bowl XLVII
Chase from Minnesota City, MN
I've noticed there are a lot of 49ers fans that are complaining about having to play an away game against an inferior opponent. They don't like it when told they should have won their division.
Did they complain when the lights went out at the Super Bowl? Fate is a fickle friend. One day he's your friend, and the next day he's the other guy's friend. As Chuck Noll was fond of saying, "We don't always like the cards we're dealt, but we never, ever complain about them."
Dan from Stellenbosch, South Africa
I've got my tickets to my first Packers game all the way from South Africa. I'm a little worried this bizarre weather will keep me in Pittsburgh. Let's hope not! Incredibly excited to come to Lambeau and watch Aaron. Also loving how everyone is writing us off. Underdogs are always the best wins.
I just don't see the underdog thing. I think Packers fans are enjoying the "poor us" role.
Richard from Milwaukee, WI
What is the point of having a TV blackout? Is it to punish the locals for not buying and supporting the team in purchasing tickets?
The point of the blackout policy is to protect ticket sales. I think it's very fair. It gives fans a chance to buy the tickets and put the game on TV locally. In this case, the Packers even requested and were granted a blackout deadline extension. The Ice Bowl was sold out but it was blacked out because in those days all home games were blacked out, period. Was that fair? We're spoiled.
Sarah from Miamisburg, OH
Vic, I've asked several people and read many articles on other writers' opinions of playing football in cold weather. Do you think the temps expected for Sunday's game will have any effect on how San Francisco will play, given they are not used to such cold conditions?
If the 49ers can beat Aaron Rodgers and the Packers at Lambeau Field in below-zero temperatures, they are one helluva team and the great respect I have for them will grow.
Matthew from Louisville, KY
With the kind of weather that's expected in Sunday's game, I get the feeling it's going to be a defensive play that wins the game. I fully expect the Packers defense to come up big and take this game for us.
Stamina and resolve will win this game. Extreme cold saps a team of its strength. It shows itself the most in the second half when it has to come back out and do it again. I think the cold got to the Falcons in the second half. I think they lost their focus. They didn't run as hard. They didn't catch as well. The team that wins this game will be the team that wins the fourth quarter.