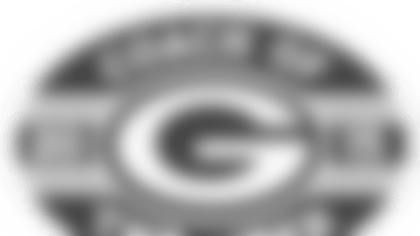 The Green Bay Packers have announced Curt Miller of Monroe High School in Monroe, Wis. has been named the Green Bay Packers Coach of the Week.
Miller, who is in his eighth year as the head coach of the Monroe football program, led the Cheesemakers to a 25-21 come-from-behind victory over the previously undefeated Oregon Panthers. Friday's victory improved the Cheesemakers' overall record to 3-2 and moved them one step closer to a postseason berth. Monroe will now travel to Monona Grove to take on the 4-1 Silver Eagles.
"We knew we had to steal a couple big games in order to have a shot at the playoffs," said Miller. "This was our biggest program win in a long time and first homecoming victory in many years. It doesn't happen without the outstanding efforts of our players and our coaching staff."
A Waterloo, Wis., native, Miller is a 1999 graduate of Waterloo High School, where he played quarterback for his father, Wisconsin Football Coaches Association Hall of Fame inductee, Doug Miller. After high school, he attended Carroll College, where he played wide receiver and punter. Upon graduating in 2003, Miller took his first coaching position as a graduate assistant at the University of Wisconsin-La Crosse. In 2004, he accepted an assistant coaching position at Monroe before being promoted to head coach in 2008. Miller is also the school's physical education teacher.
Miller and his staff oversee a program of 80 players, with a varsity roster of 45. His coaching staff includes Curt Elmer, Shawn Paulson and Tom Witt.
Miller and his wife, Stephanie, have two sons, Alec and Blake.
About the Green Bay Packers High School Coach of the Week Program:
The Packers will recognize one outstanding high school coach as their 'Coach of the Week' winner during the 2015 high school football season. Winners are awarded several items and privileges, including a $1,000 donation to the school's football program from the Green Bay Packers and the NFL Foundation, as well as recognition of the award on Packers.com, Wissports.net and Wifca.org.
Nominations for Coach of the Week should be submitted by 10 a.m. every Monday to Tim Schroeder, youth football coordinator, at coachoftheweek@packers.com. Please include the nominee's name, address, school, phone number and reason he/she is deserving of the award.