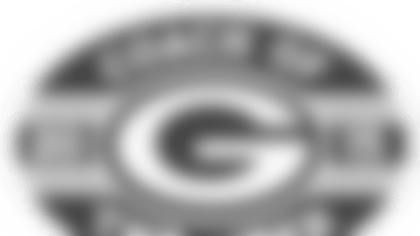 The Packers have announced that Dan Schreurs of Cedar Grove-Belgium High School has been named the Green Bay Packers High School Coach of the Week, making Schreurs the first recipient of the award in 2015.
Schreurs, in his first year as the varsity head coach of Cedar Grove-Belgium, led the Rockets to a 27-8 victory over the defending Big East Conference Champion Ozaukee Warriors on Friday, Aug. 28. The Rockets now will travel to St. Mary Catholic High School and look to improve their record to 2-1.
"Friday's game was an unbelievable matchup against No. 4 ranked Ozaukee," said Schreurs. "Our two schools have been challenging each other for the conference title the last couple years. Given everything we've been through on and off the field, our players were able to use those adversities as motivation to come out on top."
A Cedar Grove native, Schreurs is a 1997 graduate of Cedar Grove-Belgium High School, where he played running back under coach Tim Hatfield. Schreurs began his coaching career as the junior varsity head football coach for his alma mater in 2000, where he spent 15 years before being promoted to varsity head coach in 2015. Outside of coaching, Schreurs is an IT support technician.
Schreurs and his staff oversee a program of 53 players, including a varsity roster of 37. His assistant staff includes Kyle Bruggink, Tim Hatfield, Jason Klein, Jimmy Simmelink, Mike Snow, Kyle Voskuil and Chris Wetzel.
Schreurs and his wife, Melissa, have a daughter, Addyson, and a son, Jaxson.
About the Green Bay Packers High School Coach of the Week Program:
The Packers will recognize one outstanding high school coach as their 'Coach of the Week' winner during the 2015 high school football season.  Winners are awarded several items and privileges, including a $1,000 donation to the school's football program from the Green Bay Packers and the NFL Foundation, as well as recognition of the award on Packers.com, Wissports.net and Wifca.org.
Nominations for Coach of the Week should be submitted by 10 a.m. every Monday to Tim Schroeder, youth football coordinator, at coachoftheweek@packers.com.  Please include the nominee's name, address, school, phone number and reason he/she is deserving of the award.