Vic, I'm sure we will be able to tell from the questions that you post, but how much has the attitude of your inbox changed today?
I haven't seen any "shut down Rodgers and get a higher draft pick" questions.
I'm glad the Packers found a way to beat a three-win southern dome team in a snowy Lambeau Field. However, I can't get my hopes up like you, Vic. I know Detroit lost, I know it's still theoretically possible to win the division but, honestly, do you think Aaron Rodgers alone can carry this team to the Super Bowl? With all of the injuries, I still think a team like Seattle would embarrass us.
Fear is a paralyzing emotion, Josh. It'll rob you of your enjoyment. That's why I try to encourage fans to throttle back on their emotions. If you get too passionate about this, the fear of losing robs you of the joy of winning. I witnessed a great football game on Sunday. I thoroughly enjoyed it.
Robert from New Lexington, OH
First off, I want to add myself to the list of your readers who have followed your advice and gained perspective on being a fan. I went into today with the excitement of knowing that if the Packers win and the Lions lose, Green Bay is right in the thick of things. At the same time, I told myself I would not allow a loss to ruin the enjoyment of a Sunday watching my beloved Packers. My question is who factors more into the intensity of a defense? Is it coaching or is it a particular type of player? I'm watching the Seahawks-49ers and I can't help but notice that both teams seem to have the types of players who just want to hit anything that moves. I'm just curious as to your opinion on that. I am in no way trying to disparage Dom Capers or Packers players, it was just something that I thought you could answer since you covered all those great defenses in Pittsburgh.
You can't coach someone to want to hit. It's not a skill, it's a personality. It has been my experience that good defenses share that personality trait. I've never known a great defense that didn't hit. I think this team could use a couple of those guys. I can't remember the last time they cut somebody in half. You can talk technique and assignment football and gap control all you want, but it usually comes down to winning the battle of the hitting. The Packers might've done that on Sunday.
Kyle from Black Earth, WI
Ever since we let go of Jeremy Ross, he has been playing extraordinarily well in Detroit. Why is this?
He's talented. The Packers saw it. That's why they stuck by him after the big fumble in San Francisco last January. Unfortunately, the fiasco in Cincinnati created a circumstance even the Packers' great patience couldn't overcome. Football is a game of human confrontation. It's not the cold and calculating game so many fans want it to be. Players have to learn to deal with the pressure of the moment. In some cases, the game is too big for them. Maybe Ross is finally feeling comfortable with the game of professional football and its demands.
Keith from Lake Geneva, WI
Vic, maybe the Packers sensed how angry their fan base was after that first half. The defense played with a bit of fire in the second half. I'd like to see more of that the rest of the season. Attitude may not be a problem, but a sense of urgency has been needed for a while and they stepped up when their season was about to end. Any insight on what McCarthy said in that locker room?
Inspired by booing? Mike McCarthy played on the booing theme. He told them it's lonely being a warrior. Maybe that's what inspired them, knowing their coach had their back.
Who should we cheer for on Monday night, the Cowboys or the Bears? If the Bears win, they go ahead of us in the division, but if the Cowboys win, that makes it harder for us to get a wild card spot.
I think a wild card berth is out of reach. I think this is an all-or-nothing proposition for the Packers; win the division or else. I'd root for the Cowboys but, realistically, for the Packers to win the division title, they'll have to win out, and that means winning in Chicago on the final day of the season, which would take care of the Bears.
So if we beat Dallas and Baltimore wins at Detroit...
And, say, the Cowboys beat the Bears, the Packers would be in first place.
It looks like you won't be without your friend this December after all.
I'll take as much time as I can have. Sunday's win bought me another week of time with my December friend.
Vic, you are a total idiot. Why wouldn't we want a change in defensive scheme? We suck on defense. Or doesn't your 40 years of covering football help you see that. You are truly a waste of time.
Your time is too valuable to waste. You should never read this column again.
Vic, I bet you got a nice long nap in if you watched the SEC championship game; 101 points and over 1,200 yards of offense.
That's not the SEC I know. It's coming down to the level of the other conferences.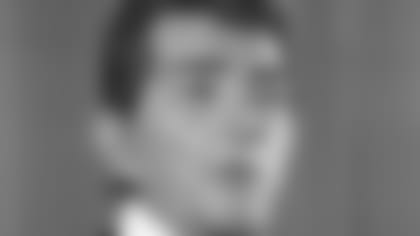 Dean Martin
What's your favorite Christmas song?
Dean Martin singing "White Christmas."
When the Packers played the Vikings, the TV analysts stated the Vikings offensive coaches were positive they would be able to run the ball against the Packers because they saw something with our defensive line's weaknesses. They definitely were right. The Lions followed suit. If Dom Capers is such a defensive genius, why can't he make the necessary corrections?
What they probably saw was a defensive front that wasn't getting off blocks. That's not a scheme problem, that's a physical failure. Mike McCarthy told you what the problem was. He said it after the Vikings game and he said it after the Lions game. He said the Packers had to start getting off blocks. Football is not all about schemes. It's all about playing. Davey from Union, NJ
Lombardi knew it was players and not schemes. That's why they opted to run the Packer power sweep, even though everyone in the stadium knew it was coming. He knew his players were better than theirs. The ones with great players know it, too.
What if Lombardi was coaching today and he missed the playoffs two years in a row, as he did in 1963 and '64, when the Packers finished second in the Western Division? I understand that it was a much smaller playoff field back then, but would today's fans call for Lombardi to be fired for finishing second after having won consecutive titles? I'm just wondering. How would Lombardi's ultra-conservative play-calling have been viewed by the fans? Would I be getting questions to "Ask Vic" every Monday asking why the Packers always ran the ball on first down? Would fans be calling for Phil Bengtson to be fired?
Patrick from Cambridge, MD
With the "Final Thoughts" segment being filmed outside, I am beginning to wonder about your sanity. I know the people of Wisconsin are a tough breed and you may be trying to emulate them, but how about a hat and gloves?
When I came here, I didn't even have a winter coat or an ice scraper. The first morning I went out to my car, it was covered with snow. I used a putter to clear the windshield. It worked really well, too. Slowly but surely I have come to realize where I am. For the weather video on Sunday morning, I wore a hat and gloves. I'm nuts, but I'm not completely nuts.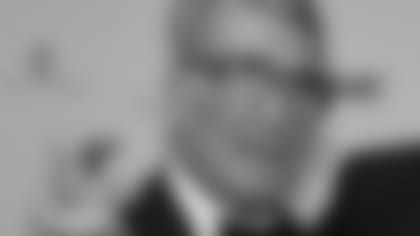 Jim Murray
Who are your favorite sports writers throughout history? All sports, not just football. I'd like to see more of the theater of sports brought out in writing.
Jim Murray is probably my favorite sports writer. There has to be a "Best of Jim Murray" collection out there somewhere. His social conscience was exceeded only by his talent for bringing a subject to life. Nobody could do it as he did it.
Vic, you've truly changed me for the better; win, loss or tie, I can enjoy football thoroughly. You are Packers fans' Gandhi. Just Flynn, baby!
Will the Packers have to "Just Flynn, baby" one more week, or is this the week Aaron Rodgers returns to quarterback the Packers? That's the question of the week. Here we go.
So, Vic, are you a journalist or just a paid mouthpiece for the Packers? When people ask you questions about the true worth of Capers, Thompson, Slocum and McCarthy, you seem to jump down their throats and make their questions seem stupid. Fact is, Ted and Mike failed to put a viable backup at the most critical position in the game. Fact is, the defense is getting scorched right and left. Fact is, the special teams are getting burned on too many punts and kickoffs. Stop making excuses like a paid mouthpiece, be a journalist and tell the truth, fair and balanced. The team has talent in most positions, lacks talent in critical positions and is poorly coached. Winning isn't everything, it is the only thing. Be a Packer or take a hike.
Fact is, you really need to calm down.
Well, Mr. Gardner, I must admit that is one of the most refreshing and optimistic statements I've heard in a very, very long time. I caught your sly use of that line from "Being There," Vic. I have been reading your columns for the past year and appreciate your sense of humor as well as your knowledge of the game and its inner workings. I understand better how the cap has impacted the game, as a result of being a daily reader. As difficult as this season has been, spring and summer are coming.
Spring just arrived. Let's enjoy it for a few days, OK?