The Cenex question of the month is from Ricardo from Woodbury, MN
Every year, Rodgers gets compared to Favre. Should the Packers retire the No. 4 jersey and close that door? This seems to be a distraction every year.
I think the Packers should and are working toward retiring Brett Favre's number, but I don't get any sense Favre's career as the Packers' quarterback is conflicting in any way with Aaron Rodgers' career as the Packers' quarterback. Once upon a time, maybe there was a conflict, but that's over. The sense I get now is that the team and its two great quarterbacks are working toward a day when they'll be reunited at Lambeau Field, and when that day arrives, it's my fondest hope that Bart Starr will join Favre and Rodgers for a picture for the ages.
George from Hutchinson, MN
Detroit RB Bush is on fire. Their OL gave up only three sacks in four games. WR Johnson is still elite. That's a lot of poison for this Packers defense to ingest. If the Packers win, it would seem as if Rodgers and his WRs will have a banner day in what would be a high-scoring game. I think it can be done.
I'm setting a higher standard for the defense. It needs to play better.
Vic, the coin toss rule has been used effectively multiple times in history. For me, the Freezer Bowl (1981 AFC Championship) comes to mind. In minus-nine-degree weather (with a 27 mph gusting wind), the Bengals opted in the first half to kick with the wind at their backs, enabling them to build an early 17-7 lead going into the half. In the second half, they again opted to kick, using the same strategy. San Diego's vaunted Dan Fouts-led offense (which had just played a high-heat, high-humidity game in Miami the week before) could do nothing against the suffocating high winds.
No, no, no. You cannot elect to kick with the wind at your back. You can elect to kick or defend a goal, but you can't elect to do both. If the Bengals had elected to "kick with the wind at their backs," they would've likely kicked into the wind. I'm sorry for boring so many readers with this coin toss stuff, but my inbox is jammed with people who don't get it. This is it. Last time. You may elect to defer your choice, kick, receive or defend a goal. You may only elect one of those options for the coin toss. The first election to come out of your mouth is the one the referee will enforce. There was no defer option for the Bengals in 1981. They elected to defend the goal that put the wind to their backs. The Chargers then elected to receive. Nobody elected to kick off. At the start of the second half, because they were trailing, the Chargers elected to receive. The Bengals then elected to defend the goal that put the wind to their backs, so the same kickoff, so to speak, started both halves. That simple coin toss strategy sent the Bengals to the Super Bowl. That's how important it is to know this stuff on a day when weather is as much a factor as it was that day. Never "kick to the clock."
William from Jacksonville, FL
One other thing on the Eugene Monroe trade that highlights something you have always promoted: Because the Ravens let some of their players go in free agency, they are getting compensatory picks in next year's draft to replace the ones they are giving the Jaguars. Is this one of the better win/win trades you have seen?
Yes, it's a win for both teams. The Ravens need a left tackle that will help them compete for the Super Bowl. The Jaguars need picks that'll give them maneuverability in next year's draft, which has a deep crop of quarterbacks. I like the trade for both teams.
Fabrizio from Fossano, Italia
What's happening in Cleveland? The Browns traded their best offensive weapon away and now they are on a winning streak. Was Richardson overvalued or did the shock help the players to overcome a crunch time?
It's neither. We just overreact to everything that happens. Every win requires deep analysis and explanation. Every loss requires the dismissal of the coaching staff and a new philosophy of operation. Parity in this league is so profound that reversing the fortunes of a franchise has become common. Can it be sustained? That's the real issue, and we need a much larger sample than a few wins to answer that question.
Since the release of Jeremy Ross, the Packers haven't named a fifth wide receiver, why?
They don't have need for a fifth wide receiver right now. You adjust your roster according to need, and the Packers have need at running back right now. The bottom of a team's roster is fluid.
Vic, what's the best thing that could happen to the Jaguars right now?
Start identifying players for the future. Start finding cornerstones on which the foundation of the franchise can be built. I was there in 1995 when Tom Coughlin built the future of the team on Tony Boselli and Mark Brunell, then added more pieces to the puzzle each year. It was that way with every team I've covered that reversed its fortunes. The Steelers of the '70s began with Joe Greene and Terry Bradshaw. The current Packers team was built on the foundation Aaron Rodgers and Clay Matthews have provided. You start with a foundation, and then you add pieces. Almost always, a star quarterback has to be one of those foundation players. The 49ers and Joe Montana, the Cowboys and Troy Aikman, the Patriots and Tom Brady, the Colts and Peyton Manning. All of those teams had long runs of winning, and it's because they got their quarterback at the start of the building process. It doesn't have to be that way, but history supports that pattern.
Jason from Summerville, SC
Dominic Raiola did an article about a tradition in Green Bay where fans moon the opposing team when the buses depart Lambeau. Is this true? Have you ever witnessed this?
He's probably thinking of Buffalo. They do it there. Packers fans would never do that, they're winsome.
Kylon from Talofofo, Guam
Vic, a message in a bottle was found over the weekend here on Guam. If you could send a message in a bottle, what would you put? Predictions? Warning from the past?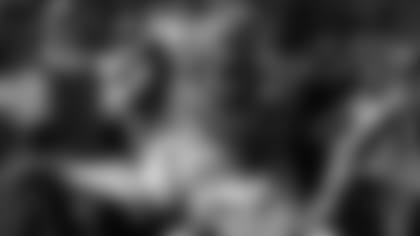 Patrick from Plymouth, MN
Vic, I found it interesting that in your "10 things the Packers have to do to beat the Lions" piece, you used two stats to support your second point about the defense needing to come to life. I find it interesting because you often say stats can be deceiving. I do not see a 27th in points allowed and 28th in yards allowed defense. San Fran was a rough outing, sure, but the defense was a brick wall against the Redskins (I'm filtering out the garbage-time stats), and the defense held Cincinnati to what I saw was only two real scoring drives, not to mention they put up arguably 10-13 points on turnovers they created. Are you seeing something different?
I'm bothered by two touchdown drives the defense allowed in Cincinnati. After the Packers took a 30-14 lead, the Bengals drove 65 yards in just four plays, cutting the lead to nine points. That's too easy. Then the Bengals went 95 yards in seven plays to cut the lead to three points. That's not garbage time. That's a failure at crunch time. That's what my eyes saw and I used a couple of stats to support that observation. I'm expecting better this week.
Nicholas from Parrish, FL
Vic, I have a comment regarding the mile-high advantage. It is absolutely real. At altitudes over 5,000 feet, the absolute amount of oxygen in the air you breathe is lower. This leads to less oxygen being delivered to an athlete's blood and eventually his muscles, leading to decreased peak performance and endurance. The human body is a wondrous thing, however, and can overcome this – people who live at high altitude make more hemoglobin, the protein in your blood that carries oxygen, than those that live at sea level. Although this compensates for the lower amount of oxygen in the air, this process takes about three weeks to complete, leading to a big-time advantage for the home team. If I were a GM drafting my 12th man, I'd take altitude over noise any day of the week and twice on Sunday.
How about dark jerseys? Are they really hotter in the sun?
Matthew from Fayetteville, NC
Vic, is Datone Jones a fail or pass? I haven't seen or heard anything about him. Eddie Lacy, Johnathan Franklin and David Bakhtiari have all turned out to be good picks, but what about Jones? He doesn't seem to be living up to the hype.
After three games? How many great players would've qualified as failures after the first three games of their careers? Peyton Manning threw eight interceptions in his first three games. Cut him? We all need to calm down. We're taking this game way too seriously.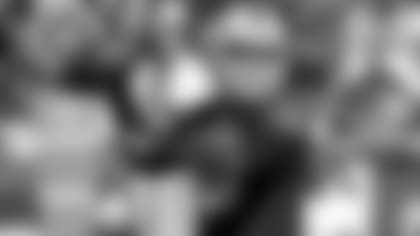 Raiders QB Matt Flynn
Vic, with Seattle and now Oakland seemingly giving up on Matt Flynn, any way the Packers find a way to bring him back for low cost?
He has a big salary, which a team would assume by trading for him. If you want him at a low cost, then patience is required. His salary will eventually force the Raiders to make a decision on his future. He would be an unrestricted free agent if released, which means any team would be free to negotiate a contract with him.
Vic, I despise most of the analysts on TV today. What are your thoughts on the so-called analysts today?
They do a very good job of explaining scheme, but that's where it stops for most of them. They lack feel for the event. They lack big-picture perspective. In my opinion, the key ingredient to any reporter's work is his ability to frame the story. Broadcasters are reporters, too. The good ones are able to frame the game they're covering. They have an ability to put it into perspective. They leave a lasting impression with that perspective. Some do it; most don't. Hey, Cosell called it a long time ago. He warned us of the impending jockocracy. We're in it now. It's players reporting on players.
He will when the Packers begin beating teams with their running game. You load up against that which you fear. Mystiques die hard. This will take time. I don't think I've misled anyone on that issue.
We get it. You don't like soccer. Why you feel the need to mention it incessantly is beyond me, though. Do you have Alzheimer's and just don't realize how often you write about it? Is that also why we've had about 10 coin-toss questions in the last couple of days? If that's not it, let me clue you in on something: Broken records aren't nearly as entertaining as you think they are. Get some new material or let Spofford take over. At least he'll have something original to tell us.
You hurt my feelings, Bob. You're not winsome.
Jerry from Des Moines, IA
Vic, this week is a big game. How do the coaches keep the guys from trying to do too much vs. doing their job?
Coaches are responsible for winning, players are responsible for doing their jobs. It should be the singular purpose of their preparation. You can't burden players with winning or losing the game. To do that would be to distract them from what they have to do: Win their one on one. If they do their job, execute their responsibility, they have done all they can do. I've seen players possess a degree of satisfaction following a loss because they know they did their job. I know that's difficult for fans to understand but it has to be that way. The Packers won't beat the Lions this weekend by wanting to win, they'll win by doing what it takes to win. They'll win by blocking Suh and Fairley, denying big plays, making big plays, etc. Worrying and wanting is wasted energy. Too much worry and want can be paralyzing. Prepare and execute. Marty Schottenheimer called it focus and finish. That's what wins. Just do your job.