We'll continue with last week's line of questions about former Packers players.
As a youngster, I received a two-page response to a fan letter from Henry Jordan. His personal and lengthy response illustrated to me that he had to be a man of exceptional character. Could you reveal any lesser known stories or information?
I never dealt with Jordan on a personal or professional level. As far as his playing career goes, all that needs to be said is that he's in the Pro Football Hall of Fame. Prior to Dave Robinson being inducted as a senior candidate in 2013, Jordan was the last of the Lombardi players to be inducted. He was enshrined posthumously in 1995, also as a senior candidate. I'll be honest, I've gained a much greater appreciation of Jordan's contribution to the Packers' five NFL titles under Lombardi from watching old highlights and other film clips than I had when I actually watched him play as a teenager. There were no sack stats back then and even if there were, I think his quarterback pressures might have been more eye opening than his sack total. Plus, it was well known that he was one of the players Lombardi felt compelled to berate and prod in order to get the best out of him. Jordan's famous quote -- "Coach Lombardi is very fair. He treats us all the same – like dogs." -- wasn't exactly true. Jordan incurred his wrath more than others. Lombardi admitted as much in "Run to Daylight." He wrote: "(Jordan) has a tendency to be satisfied, though, which is why I don't flatter him much and why often, when we're reviewing the pictures, I make him a target." But Lombardi also recognized that Jordan was a special player whose forte was rushing the passer. Jordan was named Associated Press all-pro five straight years from 1960-64. Later, when the Packers won their three straight NFL titles under Lombardi, their toughest opponent in seven postseason games probably was the Los Angeles Rams in the 1967 Western Conference Championship. The Rams' left guard in that game was Tom Mack, a 1999 Pro Football Hall of Fame inductee. Jordan played across from him and unofficially had 3½ sacks. If they had chosen a game MVP, Jordan might have been the most deserving. (Photo from Vernon Biever)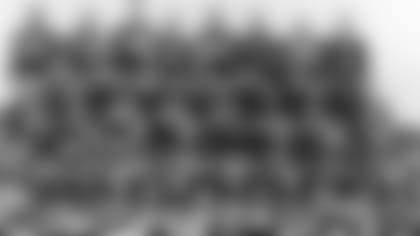 Shayla from Fort Morgan, CO
I came across the picture with your article titled, "Tracing the roots of players riding bikes," and recognized my grandfather, Hank Gremminger. Was wondering if you had any more information on him?
There's maybe a handful of Lombardi Packers from his early teams that I think have been somewhat overlooked by history and Gremminger would be one of them. How many fans remember that he was the Packers' defensive captain in 1964 and '65? Or that he started at left cornerback on their 1961 NFL championship team and then made a seamless move to left safety, where he started on the 1962 championship team? While Gremminger was often described as steady but unspectacular, he intercepted 28 passes in his 10 years in Green Bay. That puts him in the team's all-time top 10. And not included in that total was his interception in the 1961 NFL Championship Game that set up the Packers' third touchdown. Gremminger was inducted into the Packers Hall of Fame in 1976 so he hasn't been forgotten. But when you consider that Lombardi had only three defensive captains in nine seasons – Bill Forester and Willie Davis were the others – I don't know if anyone has ever really taken stock of that in examining Gremminger's legacy. (Photo from the Lefebvre-Luebke collection)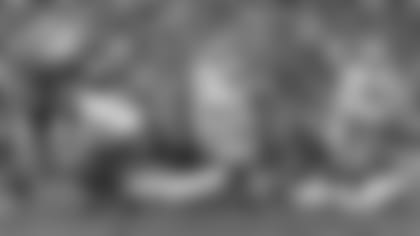 Bill Quinlan, a longtime family friend, recently died. Growing up and learning that he had played for the Packers was a badge of honor for most of us in Lawrence, Mass. I have always wondered what his role was. Did he start, did he play, why did he leave?
The Packers acquired Quinlan in April 1959, just shy of three months after Lombardi had been hired as coach. Lombardi traded Bill Howton, a receiver on pace to break Don Hutson's career records and probably the Packers' best offensive player at the time, to Cleveland for Quinlan and halfback Lew Carpenter. "We had to do something about the defense," Lombardi said after the trade. Quinlan had played two years for the Browns and immediately filled one of Lombardi's most pressing needs. Over the next four seasons, Quinlan started every game for the Packers at right defensive end and played on two NFL championship teams. He was a mauler against the run and had a lusty mean streak. He also had a reputation for being a non-stop partier off the field, and he resented it when fellow defensive end Willie Davis started receiving all-pro laurels. Thus, Lombardi traded Quinlan following the 1962 season. He shipped him and safety John Symank to the New York Giants for a draft pick, and the Giants, in turn, traded Quinlan to Philadelphia. In a 2003 interview, Quinlan admitted to me that he was no Casper Milquetoast when he played for the Packers. "I wasn't the easiest guy in the world to handle," he said. "I was a wild individual, never gave a (bleep)." Quinlan also told me that he hadn't had a drink in 20 years. He died in November at age 83, and you're not the first person from the Lawrence area to tell me he was well thought of there and a good family man. (Photo from AP Images)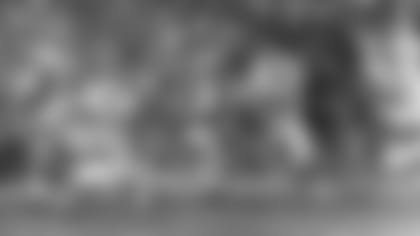 Don Chandler was my grandfather. He died in 2011 and I miss talking football with him. I read Pat Peppler's comments about the trade, but do you have any more notes on him?
I don't know if you're aware of this, but Lombardi was an assistant coach with the New York Giants during your grandfather's first three seasons with them. In fact, your grandfather injured his shoulder in his first camp and packed his bags and walked out. After the trade in 1965, he said Lombardi was the one who tracked him down at the airport in Burlington, Vt., and convinced him to return. Lombardi told him, "You may not make this ball club, but you're sure as hell not going to run out on me." Your grandfather was strictly a punter his first five seasons with the Giants, then also assumed the placekicking duties after Pat Summerall retired in 1962. The 1964 season wasn't a good one for either the Packers or Chandler. Chandler missed eight of his first nine field-goal attempts and finished nine of 20. The Packers lost three of their first six games by a total of five points, and their kicking game was a season-long Achilles heel. Hornung converted just 12 of 38 field goal tries. Not only couldn't he get back in the groove after being suspended in 1963, but Lombardi also felt there were too many times where Hornung would get worn down on an offensive possession and then be called on for a field goal attempt. At least that was a reason Lombardi gave for the trade. Before the 1965 season, he said, "If we had had two kickers last year, we would have won it." With Chandler as their placekicker and also their punter for two years, the Packers won three straight NFL titles from 1965-67. (Photo from Vernon Biever)
Brittainy from Denver, CO
I am Carlton Massey's granddaughter. He played in the 1957-58 seasons. I'm trying to gather as many stories as I can about him. Any leads on people to talk to or any stories about him?
Massey was obtained from the Cleveland Browns in April 1957, in one of those blockbuster trades of a bygone era. In addition to Massey, a defensive end, the Packers also acquired quarterback Babe Parilli, linebacker Sam Palumbo, defensive backs Billy Kinard and John Petitbon, and tackle John Macerelli. The Packers gave up linebacker Roger Zatkoff and quarterback Bobby Garrett. Massey had played three seasons with the Browns. That alone tells you something. Paul Brown was the coach all three years and, no doubt, everyone who played for him had to have some redeeming qualities. He was one of the great coaches of all time and I'm guessing what he liked about your grandfather was his toughness. Massey also played on two NFL championship teams, and I believe started when the Browns won it in 1955, although defensive starters normally weren't listed in the official lineups. With the Packers, I believe Massey started the opener in 1957, the first game ever played at what is now Lambeau Field, but eventually lost his starting job at defensive end due to his lack of weight. He was 6-2, 220. In 1958, Scooter McLean moved Massey to linebacker because of his speed and temperament, but he broke his left leg in the third game and didn't play again. In April 1959, a little more than two months after Lombardi was hired as coach, Massey told him he was retiring to go into ranching. "That's a definite loss," Lombardi said at the time. "We were counting on him as a linebacker." Lombardi held out hope that Massey would change his mind, but he didn't. I think about a dozen or so players are still alive from the 1958 Packers.
John from Crystal Lake, IL
My father played semipro football in the Milwaukee area when the Packers were in their infancy. I have an undated article from an unknown newspaper about a game against the Ische Radios at old Borchert Field and my father (Les Ciesemier) was listed as a substitute. Might you be interested?
I believe your clipping is a preview of the game from the Dec. 11, 1931, Milwaukee Journal sports section. The next day, the Green Bay Pros, their barnstorming name, beat the Ische Radios, 44-0, before a crowd of 2,700 at Borchert Field. Dilweg, Mike Michalske, Johnny Blood, Red Dunn, almost all the key players on the Packers' 1931 NFL championship team, played in the game. You'll find stories and lineups in the Dec. 13, 1931, editions of the Journal and Milwaukee Sentinel. Of the two, the Sentinel had the better coverage. While your father was listed in the pre-game lineup, he wasn't listed in the game summaries. Of course, that doesn't mean he wasn't in uniform. And based on other information you provided he played for some pretty good semipro teams in Milwaukee. Stoney McGlynn of the Sentinel referred to the Ische Radios as the champions of the Wisconsin Professional Football League. The next day, the Packers – actually Green Bay Pros – played in Janesville and beat the Fort Atkinson Black Hawks, 21-2, with pretty much the same lineup. That game drew about 4,700. What do you think would have been more fun? Going to the game or going out with your dad and the boys afterward?
Please tell me why LaVern Dilweg isn't a member of the Pro Football Hall of Fame.
Because the Pro Football Hall of Fame inducted its first class in 1963, 29 years after Dilweg retired. Dilweg played before the NFL kept stats and so there were no numbers to measure him by. That's too bad. By my count, there are only 22 players in Canton who started their careers in the 1920s. Several players from that decade have been overlooked, including two other Packers, Verne Lewellen and Red Dunn. Dilweg played eight seasons in Green Bay and was a consensus all-pro five straight years from 1927 to 1931, a span when the Packers won three straight NFL titles. Bob Carroll, late founder of the Professional Football Researchers Association, once wrote of Dilweg: "Give him today's Super Bowl hype and they'd chisel his face on Mt. Rushmore." But, sadly, I'm not aware of anyone on the Pro Football Hall of Fame senior committee who does any true research. It's all word of mouth and who campaigns for whom, and there's nobody alive who saw anyone play from the 1920s.
My dad grew up in the U.P. and had a cousin, Nick Miketinac, who graduated from St. Norbert College around 1937. Nick claimed he played for the Packers. My dad is doubtful. Curious if you have any records of him?
Miketinac, who hailed from Hermansville, Mich., never played in an NFL game for the Packers, but he had tryouts in both 1938 and '39. In '38, Miketinac started at left guard for the Greens in the intra-squad game and also played in an exhibition game in Ironwood, Mich., but that was it. In July 1939, the Green Bay Press-Gazette reported Miketinac would be back in camp after being cut at mid-season the year before. Three weeks into camp, Miketinac started at right guard in the first game of a doubleheader against the Pittsburgh Pirates (now Steelers) and played as a sub in the second game. Less than a week later, he was no longer listed on the roster. Chester "Swede" Johnston, who was from nearby Appleton, played in 26 games over the course of eight years with the Packers in the 1930s and told me in 2000 that Lambeau wouldn't count him on the roster, but had him on call. It's no secret Lambeau broke the rules when it came to the roster limit. "I practiced all the time, sure," Johnston told me. "And I'd suit up, but wouldn't play. Curly had a way of juggling it around." I'm guessing that at least in 1938, Miketinac was in the same position. He did some coaching at St. Norbert and was an extra body if Lambeau needed one for whatever.
For more of Cliff Christl's historical perspectives, click here.