When it comes to hiring employees that will help the organization become and remain the standard of excellence in professional football, the Green Bay Packers look for just one thing.
"We always look to hire the best," Packers executive vice president/COO John Jones said.
And among the best are many qualified female employees, including four executives: Jennifer Ark, director of premium guest services; Kate Hogan, director of retail operations; Melanie Marohl, salary cap analyst; and Vicki Vannieuwenhoven, director of finance.
In addition, female employees head two other departments in the Packers organization and manage exclusive operations within the Packers Pro Shop. Cathy Dworak is the team's manager of community relations and Sherry Schuldes is the manager of family programs, while Pam Burnett serves as the Pro Shop buyer and Deb Mulry manages the store.
"In business in America, and in all walks of life, I think that leadership and ability are so important that when you find good people you want to put those good people in a position to have success," Jones said. "That's what we've tried to do."
In addition to the Packers, 24 of the NFL's other 31 teams list women among their executives. Including the 32 females employed by the NFL and its cable television station, NFL Network, 85 women hold executive positions within the league operations, which is a source of pride for Commissioner Paul Tagliabue.
"One of our key priorities is to have a league that represents, supports and celebrates diversity," the commissioner said last March in honor of Women's History Month. "Women have a significant role in our league. They are an increasing part of our fan base, and there are more women contributing to the league and our clubs in executive staff positions today than ever before."
For the Packers, employing female executives is nothing new. Three of the four current female execs have been in their positions for more than six years, with Hogan logging 12 years of service.
"I think every one of them is a great example in our league of good leadership and good accomplishment," Jones said. "The areas where they have leadership are critical to the success of the organization, and they are significant contributors."
What follows is an account of some of those contributions.
[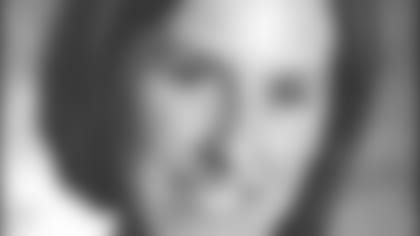 ](http://www.packers.com/headshots/ark_jennifer/)
Jennifer Ark, Director of Premium Guest Services
As the director of premium guest services, Jennifer Ark coordinates the fan-oriented approach that welcomes visitors to Lambeau Field. Ark's staff of six full-time and two part-time employees is dedicated to providing first-class service to the variety of clientele who frequent the new Lambeau Field Atrium on a daily basis.
"Now that we're open 365 days a year, we have people who are stationed to answer any questions and direct visitors to some of the new opportunities," Ark said. "Our goal is to give them helpful information while they visit Lambeau Field."
In addition to serving the building's daily visitors, Ark also oversees all customer relations with Lambeau Field's 166 private box holders and the owners of the stadium's 6,000 club seats.
Since the stadium redevelopment project, all private box holders have access to their suite year-round, meaning the guest services staff works closely with the team's security and facilities staff to ensure visitors are safe and areas are accessible.
Ark said knowing that her staff helps make fans' visits to the historic stadium memorable is undoubtedly the best part of her job.
"When you see satisfaction and happiness on people's faces and they truly enjoyed their visit, it's nice to know we played a part in making their visit enjoyable," she said.
[
](http://www.packers.com/headshots/hogan_kate/)
Kate Hogan, Director of Retail Operations
It's fairly safe to say that the Packers retail business has grown significantly under the 12-year watch of Kate Hogan, the team's director of retail operations.
"When we started, we were a little store of about 1,500 square feet and we had five (full-time) employees," Hogan said from her office on the second level of the Packers Pro Shop. "Now we have three stores in this (stadium), two of which are open every day, and a 20,000 square-foot warehouse with about 150 (part-time) employees. The journey has really been interesting."
Hogan said her role has grown along with the Pro Shop, which saw numerous additions in the past decade before moving into the new Atrium. Though she continues to be involved with the day-to-day operations of the store and merchandise warehouse, Hogan now has a hand in the buying and development of products.
But even though her primary focus has shifted, Hogan is careful to maintain solid working relationships will all of her employees.
"You have to make time for all your full-time people, and you do have to stay in touch with all your part-time people," she said. "Some of those people have been here eight or 10 years with me, and you don't ever want to lose that one-on-one (interaction) with them."
After all, that's the area of Hogan's job that provides the most enjoyment, and in recent years, she and the Pro Shop have been awarded for their participation in Co-Op programs, which allow the Packers to give valuable working experience to high school students.
"One of the best parts is watching employees grow and really get it," she said. "When the light bulb goes on for one of the kids and they really understand the business, that's always very cool."
[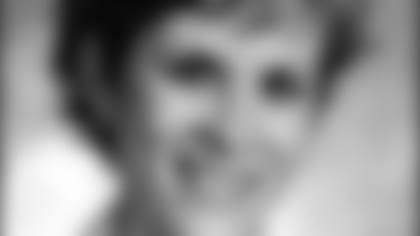 ](http://www.packers.com/headshots/marohl_melanie/)
Melanie Marohl, Salary Cap Analyst
When Melanie Marohl began working for the Packers three seasons ago as a Salary Cap analyst, only a handful of NFL teams employed someone in such a role. But today, almost every one of the 32 teams employs a person in that capacity, a trend that undoubtedly shows how important managing 'The Cap' has become.
As an analyst, Marohl's Salary Cap responsibilities vary from typing up player contracts to making use of the salary database provided by the league.
"I basically am the person that utilizes the database and finds a way to use the data to the best of our ability," she said. "Every team has access to that, but it's what you do with the data that makes you better than the next team."
Marohl operates out of a 675-square-foot office that doubles as a sort of Salary Cap War Room, displaying on the walls the salary information of every team in the NFL.
On the west wall hangs an ongoing league-wide salary study, while the south and east walls display information on Packers players and NFL free agents, respectively.
Though Marohl admits there is some challenge to being a female in the male-dominated atmosphere of football, she said it is also very rewarding.
"You have to prove yourself," she said. "Every year I get more and more responsibility, and I think that says something. I think that in the football world, it just takes some time to prove yourself."
[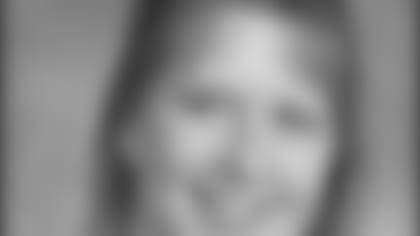 ](http://www.packers.com/headshots/vannieuwenhoven_vicki/)
Vicki Vannieuwenhoven, Director of Finance
Just about the time playoff races are heating up around the NFL, the workload increases for Vicki Vannieuwenhoven, the Packers' director of finance, and her staff, who must perform an intense three-month review of the Salary Cap in addition to other end-of-the-year obligations, as they relate to team finances.
"Our busiest time is November through April," she said amidst a hearty stack of papers on the desk of her fourth-floor office. "It starts in November, but it's busiest right at the end of December through January and into spring."
Though the addition of three full-time staffers has brought the department total to eight, a number of specialized audits and booming business in the Lambeau Field Atrium has made the 2004 offseason a demanding one.
On top of overseeing audits required by the IRS, the state of Wisconsin and the NFL Players Association, Vannieuwenhoven works with the team's legal counsel to handle issues related to the Green Bay/Brown County Professional Football Stadium District and the city of Green Bay.
Additionally, Vannieuwenhoven prepares financial information reports for board meetings and supervises insurance issues related to the human resources department. Being involved in human resources allows Vannieuwenhoven the chance to work with every department in the organization, something she said is a definite perk.
"To be able to be in a position where we see all the pieces come together is probably the neatest thing to me," she said. "I don't know everything about all of them, but we see how it all comes together."
[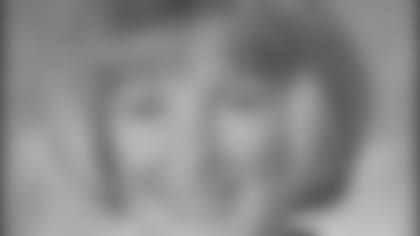 ](http://www.packers.com/headshots/burnett_pam/)
Pam Burnett
[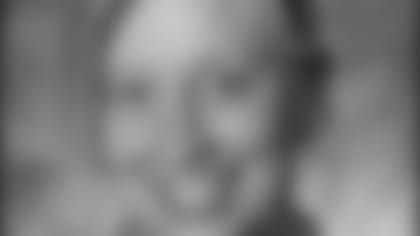 ](http://www.packers.com/headshots/dworak_cathy/)
Cathy Dworak
[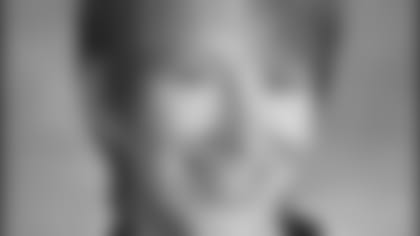 ](http://www.packers.com/headshots/mulry_deb/)
Deb Mulry
[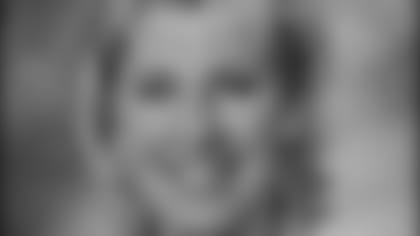 ](http://www.packers.com/headshots/schuldes_sherry/)
Sherry Schuldes