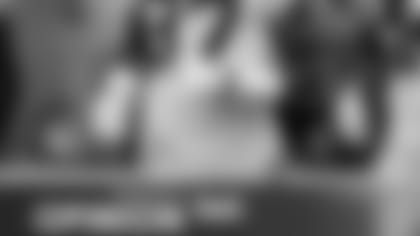 CB Sam Shields
Larry from San Miguel de Allende, Guanajuato
Once again, packers.com gets scooped! Couldn't the organization have let you know about re-signing Sam Shields so you could have had a story ready? By the time you report it, it will be old news.
I recognize your name and hometown, so you've been around here long enough to have read this before, but I'll write it again. It is packers.com's policy not to release information on player contracts until the contract is signed and official. Free agency does not officially begin until tomorrow, but negotiating was allowed to begin on Saturday and reports are the Packers and Sam Shields reached agreement on a contract on Saturday. Because Shields is considered to be one of the Packers' "own players," the Packers didn't have to wait until Saturday to begin negotiating with Shields and they can officially sign Shields prior to the start of free agency, so packers.com awaits word from the Packers that the deal is signed and fully executed.
Other than for your core players, isn't letting a player test the free agent market a good thing all around? If another team picks him up, then they are weakened by overpaying and you get compensatory pick considerations. If they don't, then you get him at a lower price.
I am in awe of your command of logic.
Vic, what do you think about this? Re-sign Raji, let Shields walk and move Hayward outside, sign Byrd with the cap room they didn't sign Shields with, draft Mosley, sign the cheaper of the two Grahams at TE, and fill in depth at OLB, CB, WR and DL with draft picks in rounds 2-5. Return man drafted in the later rounds. The key to it all is the defensive players you've talked about taking the next step. What do you think?
I think one of your dominoes fell sideways. Now what?
Bill from Coral Springs, FL
Vic, on a typical roster, how many players make it past free agency? The more I read your column, the more I appreciate the tough decision of whom to pay. As a fan, I want to keep all of the names I recognize and find free agents to win the Super Bowl. As a student of the game, I'm starting to understand a player retained in free agency this year represents another player lost next year, and financial magic aside, there's only so much money to go around. So how many players are in the development phase, compared to the retained stage?
I'm not sure there are stats to answer your question, but what I can tell you is that teams keep the players they want to keep. The players union has long insisted there are no cap casualties; teams will find a way to keep the players they want to keep. I agree.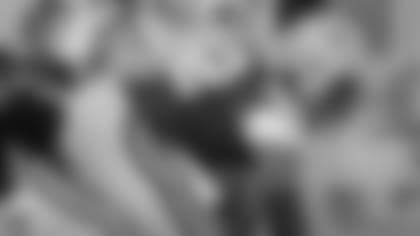 C Evan Dietrich-Smith
With Shields back, isn't getting our center back the next priority?
Evan Dietrich-Smith is one of my favorite players. He's a great guy and a hardnosed player with a good story. I like telling his kind of story, and I've told a lot of them through the years. I sincerely hope the Packers find a way to bring him back, but there are teams out there in need of a center – the Jaguars are one of them, and they're flush with cap space – and the Packers could lose Dietrich-Smith. I think it's important that we remind ourselves that in the salary cap era you have to be willing to let players leave. You have to challenge yourself to replace players. That's how you keep your cap healthy. I'm keeping my fingers crossed.
Marcus from Pleasant View, UT
What's your take on the Sam Shields deal? I like it and I think the structure works out well for the Packers and for Sam.
This is something we'll have to analyze at length once the deal becomes official. Based on what I've read, the reported signing bonus is not out of line. The guaranteed money in a contract, not the deal's total worth, is always the issue. Signing bonus is guaranteed. Obviously, the first-year salary is essentially guaranteed. So when I analyze the contract, those are the two numbers that are going to immediately attract my attention.
Richard from Farmington Hills, MI
It seems like this is exactly what the Packers did when they signed Shields: "If he's one of yours, a guy you've observed day in and day out so that you know everything there is to know about him, and if his body is relatively young and injury free, and if you can structure a contract that won't damage future salary caps and gives you an escape late in the contract should his skills erode, go ahead and pay the man. Give him the big sting, which is to say a signing bonus that'll guarantee him and his family financial security for life. I'm OK with that kind of precedent because that's the kind of player I want on my team and I want the players on my team to know we'll reward that kind of guy."
I couldn't have said it better myself.
You've said you love your job, but if you had to choose something different, would it be some other kind of writing, or some other job in football? Which do you love more?
This is my niche. This is my role in the fraternity of football. I love doing this column every day. The interaction with the fans, players, coaches and everybody else in the game who's taught me so much about it, allows me to enjoy a full appreciation of football. I wouldn't change anything.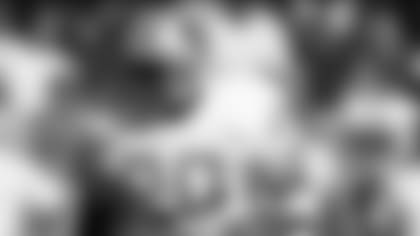 Barry Sanders
Vic, with the news of Rashard Mendenhall retiring at age 26, due in large part to public scrutiny and the long-term health risks of NFL players, do you think players retiring early will become more of a trend in the future?
I think it should. I think the age-old idea of not leaving money on the table is for bygone eras, when players didn't earn the sums of money players of today are earning. Players of today are compensated well enough to achieve financial security and get out of the game before it beats them up. Lynn Swann is a good example. He took a frightful beating – he was knocked unconscious on multiple occasions – but he retired after just eight years in the league, and he continues to live well and was able to run for governor. How long is too long? How many players who are experiencing health issues now would've been able to avoid those problems had they retired earlier in their careers, instead of playing beyond their primes? I truly believe this is a young man's game. Swann did it the right way. So did Barry Sanders.
The NFL uses a lot of contracts with incentives that also have a guaranteed value for the player. What number counts against the team's salary cap? Is it the guaranteed value, the maximum value or the amount they make after all of the incentives are paid out? Also, how does a team account for it if the cap hit is the earned incentives that they can't predict in the beginning?
You've asked questions that would nearly require a course in salary cap management to answer, but they're good questions and I'll try to address them in a way that'll allow for some fundamental understanding of the cap process. Signing bonus is spread out evenly over the life of a contract. A $10 million signing bonus on a four-year contract is a $2.5 million hit on each year's cap. Salary is charged to the cap in full in the year it's paid. Salary can be guaranteed, but that doesn't change how it's charged to the cap. Roster bonus is charged to the cap in full in the year it's paid; roster bonus is the equivalent of a second salary. Incentives fall into two categories, NLTBE (not likely to be earned) and LTBE (likely to be earned). If in the previous season the player would not have met the incentives set for this year, they are NLTBE and, therefore, don't count against the cap. If those incentives are met, they will be charged to the next year's cap. Do I hear the faint sound of a train's whistle? If in the previous season the player would have met the incentives set for this year, they are LTBE and, therefore, they are charged to this year's cap. So what's the cap hit this year for a player who just signed a four-year contract with a $10 million signing bonus, a $1 million salary, a $1 million roster bonus to be paid in Week 1 of the 2014 regular season, and $1 million in incentives he would not have earned last season?
I'm sure this question has been asked over and over, but a logical answer eludes me: What is keeping Jerry Kramer out of the Hall of Fame?
Gregg from Springfield, IL
Vic! Based on your responses, it seems like you think it would be a bad idea to sign Byrd, a proven, Pro-Bowl safety. We have the money, the player is still young and our safeties were terrible. Please explain to me how it would be a bad idea to sign him?
You've convinced me. Now I have Byrd mania, too.
Are the Packers eyeing a certain free agent?