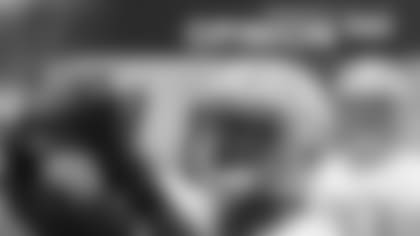 RB James Starks
Vic, I'm pretty sure Kathleen meant cane and if she sees your can she may just kick it.
Well she should and, to make it up to her, I'm going to send her a Cenex gas card.
In this kinder, gentler NFL, is it ok that I get a little giddy when I hear that practice had a nasty, physical edge to it? To me, that's the best development I could see so soon.
Justin from Rochester, MN
Vic, I view all linemen in a 3-4 scheme as effectively being interior linemen, but I see on the roster some are designated DTs (Pickett, Raji, Jolly, etc.) while some are listed as DEs (Wilson, Jones, Daniels, etc.)
It just means that Picket, Raji and Jolly can and will play the nose, whereas Wilson, Jones and Daniels are strictly ends in a 3-4.
Lance from Saskatoon, Canada
Hey, Vic, did you catch NFL Network's piece today on the Bengals running the Oklahoma drill at their training camp? I thought no one was using this drill anymore; what gives? Also, if Marvin Lewis brought the drill to Cincinnati to make the team tougher, is this something the Packers could use for the same purpose?
The Oklahoma has always been used as a tone setter. Chuck Noll did it the first day of rookie camp and the first day of practice after veterans reported. The second one was the best one because he liked to create spicy matchups, such as putting the highest-drafted offensive lineman against Joe Greene. It was all about creating an atmosphere of confrontation and competition. The Oklahoma turned the volume up a notch and it sent a message: Football is a contact sport. Apparently, Coach Lewis wants to send that message to his players, and he might even be trying to send a little message to the rest of the AFC North. The Packers play at Cincinnati in Week 3. By the way, did anybody get hurt?
The pads went on. I'm sure you're excited. What are your thoughts after the first full-pads practice? Anything catch your eye?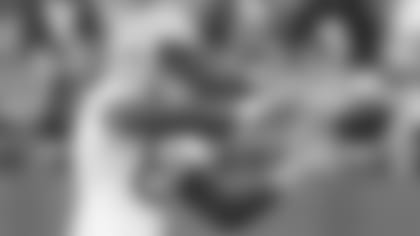 TE Brandon Bostick did a one-on-one interview with packers.com back in the spring. Here's that story.
The No. 1 thing that caught my eye is that this team has a deeply talented roster. I always look for that in training camp. That's what gets my respect and tells me the franchise isn't likely to suffer a down cycle. Winning and losing will ultimately depend on the performance of your star players, but I judge football organizations on their ability to assemble young talent; that's what keeps a team competitive. The Packers are loaded with young, bottom-half-of-the-roster talent. They're players that will provide depth. They'll play special teams. They'll develop their skills and emerge to a greater degree in future seasons. I have tremendous respect for the Packers' personnel department. It finds overflow talent. I'm talking about a player such as Brandon Bostick, who caught my eye last year as a guy who really passes the eye test. Yesterday, he caught my eye as a guy who can compete for a spot on the roster and maybe more. Josh from Delano, MN
I understand you can't make too much of one day in pads, but did any running back stand out to you?
James Starks would be the guy. If ever there was a back that passes the eye test, it's Starks. So far in this camp, he has looked explosive, especially in the passing game. He looks more comfortable catching the ball. I have a feeling that might be his niche on this team. Let me tell you, when he gets his hips turned upfield, he'll make a defensive back's heart beat faster. The air moves when he runs in the open field. Don't quit on this guy. He has rare physical ability.
Do you think rating defenses based on yards allowed and points is overrated? Maybe someone should come up with a formula for total plays, yards, turnovers, sacks, points and such. Your thoughts?
If you use all of the information at your disposal, you should be able to get a feel for a defense's personality. If it gives up yards but not points, it's a bend-but-don't break, for example. I judge defenses just as I judge quarterbacks: How do they play in the big games and against the best teams? The Packers defense made a big statistical jump last season, but it didn't play well in big games against tough competition late in the season. It struggled against the Giants, Vikings and 49ers. That's the next level for this defense: Come up big in big games against top teams, especially against power offenses. If that happens in 2013, you won't care about the stats. Stats are often what we want to see when we don't like what we see.
Michael from Carrollton, TX
Vic, if a team is at the cap limit at the start of the season, as required, but then sustains several injuries, how is this extra salary counted against the cap?
Nothing changes. If a team is flush against the cap at the start of the season and then sustains injuries that require additional players to be signed to the team's roster, then the team will have to make room on its cap. It might have to cut players that would create cap room – those guys are tough to find at that time of the year – or restructure a few contracts to make cap room by converting salary to signing bonus and pushing the hit into the future. Teams usually have a cap plan for every occurrence.
Greg from Eielson AFB, AK
Vic, your reporting on the collisions at camp makes me wish I was there; keep it up. My question is are the coaches and players trying to forge a new team identity this year?
These measures to prevent training camp injuries don't seem to be working, do they?
They worked on Sunday. After losing three receivers in non-contact practices, the Packers hit everything that moved on Sunday and nobody got hurt.
One of the commentators (at the Bengals' Oklahoma drill) was listing its benefits and questioning why more teams didn't do it. Could we see a return of physical training camps?
I doubt it. I have a feeling the same commentator that was questioning why more teams don't do the Oklahoma would be critical of the Bengals for doing the Oklahoma had somebody been injured. The culture is changing and the Oklahoma isn't part of this culture. It's a throwback and that's why there's so much interest in it. The Oklahoma is the "last dinosaur."
Mike from Summit Lake, WI
So I have to ask, as a Pittsburgh native, is the heading at the lower left of the Android App indicating that the app is powered by "Yinzcam" a reference to what you called your friends and neighbors back home?
I knew nothing about that so I asked my boss what that's all about and she informed me that "Yinzcam" is the company with whom packers.com worked in developing our app. She said "Yinzcam" is a bunch of Pittsburgh guys that "do an awesome job creating apps." As a yinzer, I'm embarrassed not to have known that.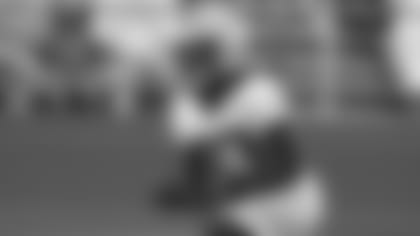 WR Tyrone Walker
After the draft, I was interested to see what the two seventh-round receivers had to offer. With their injuries, are there other rookie receivers we should take note of?
Tyrone Walker of Illinois State caught my attention on Sunday. He caught a short pass over the middle and held onto the ball despite being rudely pinballed by defenders. One sits down, another stands up. That's the roster talent to which I was referring.
Vic, I thought all the teams in the same division play all the same teams, but the Bears don't play the 49ers or the Falcons. Does this have anything to do with us making the playoffs and the Bears not making it, so we get a harder schedule?
That's the slight difference in scheduling. The teams in the NFC North, West and South will play against each other in 2013 according to where they finished in the 2012 standings. Ones against ones, twos vs. twos, etc. I've seen this work against last-place teams in years when the last-place teams moved up the standings, while the previous year's first-place teams sustained an injury at quarterback or got old or whatever and moved down. You never know what will happen, but I agree with you that the 49ers and Falcons make the Packers' schedule a little more daunting.
Andrew from Jacksonville, FL
Vic, other reporters seem to be fixated on these musical regen breaks during practice. What's your take?
They're part of the evolution of NFL practice regimens. Chuck Noll didn't use horns and neither he nor any of his coaches carried a whistle. His practices shifted gears seamlessly. When he was replaced by Bill Cowher, horns pierced the air. When I went to Jacksonville, I was struck by Tom Coughlin's super structure: horns, cards and a voice on a megaphone announcing a new period. Jack Del Rio introduced the construction of an air-conditioned shelter to which the team would repair twice a practice to get out of the Florida heat and cool down their bodies. In Green Bay, I was introduced to a scoreboard that timed the periods and ended them with a buzzer. Now we have music. Life is about change.