*As part of the Green Bay Packers' celebration of the 10th anniversary season of the Super Bowl XXXI Championship, Packers.com is running a series of stories about the people responsible for bringing the Vince Lombardi trophy back home to Titletown.
Lindsay Knapp had thought he found a home with the Kansas City Chiefs. So when the Green Bay Packers traded a 1996 sixth-round draft choice to the Chiefs for him prior to the 1995 season, Knapp became disillusioned. He chafed at adjusting to a change of scenery, learning a new offensive system and meeting new faces.
"I was kind of bummed about it," Knapp said. "But it worked out for the best -- without a doubt."
Indeed Knapp ended up playing for the 1996 Super Bowl champions. He backed up Adam Timmerman and Aaron Taylor -- whom he played next to in college -- at guard and served a crucial role on special teams. Wearing the Green and Gold also made his father, a devoted Packers fan and New London, Wis., native, proud.
"It was kind of neat to play for the old man," Knapp said. "My Dad grew up watching Lombardi."
Knapp's brief career featured success reminiscent of the Lombardi era. He played in one Super Bowl and one NFC Championship but injured his right knee and tore his left calf toward the end of training camp in 1997. Both injuries would have required a year away from football to recover. Upon inspecting him, team physician Patrick McKenzie offered some words of wisdom.
"Your knee's kind of chewed up," McKenzie said. "Maybe it's time to put on a suit."
Knapp had prepared for the transition from cleats to loafers. He went back to Notre Dame to complete his MBA, which he had started during his fifth year as a college lineman. After finishing his graduate business degree in 1998, he worked various consulting jobs around Baltimore.
Three years later he found his niche as a bond salesman for Stifel, Nicolaus & Co., Inc., in Minneapolis. Knapp sells corporate, mortgage and agency bonds to banks, insurance companies and money managers. Because he works on commission, Knapp has to prove himself every month, and having to outhustle others still drives him.
"As a former athlete the competitive nature of the business is something that drew me toward it. So I really enjoy that aspect of it," Knapp said. "This is a good fit for me."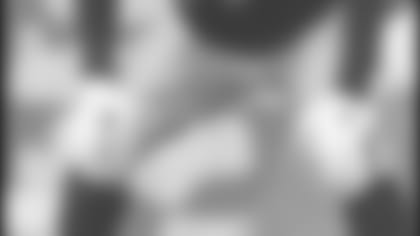 The Packers proved to be just as good a fit. Knapp only played four years in the NFL before injuries forced him out of the game, but he will remain linked to the Packers' 1996 championship team forever.
"I feel very lucky to be a part of it," he said. "At the end of the day, I left on a high note."
Being identified with the Packers and a Super Bowl championship squad has also bolstered his business career. When selling bonds he sometimes forms an instant *bond *with his customers who followed the Packers.
"It's helped out a lot," Knapp said. "That experience has contributed to my success."
Knapp now lives in Minneapolis, a part of the country he deems "dreaded Vikings territory," but he remains a Packer at heart. On special occasions he will display that connection by removing his Super Bowl from its hiding spot in his house and using it to egg on the natives.
"I get a good thrill wearing my ring around here," he said. "I like to tell folks: 'They don't make 'em around here in Minnesota.'"