Ralf from Aachen, Germany
"I don t think there was anything more for the NFL to gain from NFL Europe. The next move will be the big one." I'd absolutely love it, but I don't agree. Allow me to twist your words: I don't think there is more for the NFL to gain from Europe than what they got during the days of NFL Europe, 25,000 spectators per game.
The NFL doesn't fail. Some would say it failed in Los Angeles, but that was a stadium issue, not a fan problem. A stadium issue drove the Oilers out of Houston, but the NFL came back with the Texans and now look at what Houston has. The Colts left Baltimore due to a stadium issue. Look at what Baltimore has now. Stadium issues have caused teams to seek a new home, but I can't think of a place in modern history where the NFL failed to build a fan base. I used Dallas as an example. They said you couldn't sell pro football in Texas. The Cowboys are now one of the most popular franchises in all of professional sports; the Southwest Conference is gone. Look at the NFL cities where they also play major college football. Compare attendances. The NFL is good business. It has succeeded in some off-the-wall places. Charlotte? Nashville? To think the NFL wouldn't succeed in Europe is terribly near-sighted.
Gary from Chippewa Falls, WI
Jerry Glanville was good for football. His players reflected his outgoing personality and were outspoken. I remember Chuck Knoll blowing up on him after a game.
Knoll? That's OK, I remember the PA announcer at Three Rivers Stadium saying, "Coach Gary Grandview and the rest of the Houston Oilers." I love a little gamesmanship.
Dustin from Jacksonville, FL
Looks like you called it again, Vic. I just read that the Raiders are interested in building a new $800 million, 50,000-seat stadium. That would make it the smallest in the league by a good 10,000 seats.
I'm looking into my crystal ball and I'm seeing a football game. It's snowing. One team is wearing a greenish-colored uniform. People are cheering wildly. There seems to be great joy. That's all I can see right now.
Right tackles tend to be better run blockers, correct?
Once upon a time you could've made that statement. Nowadays, I think the more accurate statement is that right tackles are less-skilled at pass blocking than left tackles, which is why right tackles are right tackles. You know what I mean? It's about the pass, not the run.
Nikhil from New Delhi, India
Vik, you mentioned earlier this week that if a team wants its early opponents to know it has a running game, it would show it in preseason. It seems the element of surprise is lost in football. If I had a killer running game, I wouldn't want my opponent to realize it until they were two touchdowns down.
The pass is this team's calling card. It wants to beat you with the pass, especially with the big pass play. It wants to get up on you and then pour it on. This is not a surprise-you-with-the-run kind of team. This is not a team that wants to pound on you and wear you down, take a lead into the fourth quarter and then milk the clock. This team needs to expose its running game. It needs to prove to everyone in the league that it can play the pound-you game. It needs to make opponents not only respect the run, but fear the run. When that happens, up will come the eighth man in the box, and down the field the ball will go into the waiting arms of Jordy Nelson, James Jones, Randall Cobb or Jermichael Finley. That's Packers football, but to get back to that kind of football, the Packers are going to have to prove they can play the other kind of football, too.
I've heard some descriptions of the type of player Fran Tarkenton was, but I've really never seen much film of him playing. The descriptions I've heard make me think of Kaepernick. Are they similar QBs?
Not at all. Tarkenton was Doug Flutie. Colin Kaepernick is Bobby Douglass. Don't know much about them, either. OK, Tarkenton was a magic wand; Kaepernick is a sledge hammer.
I'm just going to throw this out there. Legalize PEDs. Make it available to all athletes. Not just football but all sports. Give the players all the pros and cons, even show them footage of Lyle Alzado in his last days, then let the players choose. I want to see 600-foot home runs and six-second hundreds. If the player chooses to burn out his liver and shorten his earning potential, so be it.
That's the culture that has to be changed. More than anything else about the state of the game today, that's the culture that has to be changed. The league and the players association must work in concert more vigilantly than ever before to change that culture. In my opinion, it not only goes to player health and safety, it goes to the future of the game. In my opinion, nothing would do more to protect the health and safety of the players and protect the future of the game than changing the culture that would violate the basic integrity of athletic competition with the use of physical-enhancement drugs.
Jason from Summerville, SC
When a player enters a team's Hall of Fame, does the player have a say on which game to hold the ceremony during? Ray Lewis is being inducted during a Texans game. I would have thought a Steelers game would have more meaning.
Never make Notre Dame your homecoming game.
The question about Jim Brown and Ernie Davis has me wondering. Who do you think was the best running back duo in NFL history? Many Packers fans would say Hornung and Taylor. Maybe you lean towards Harris and Bleier? Csonka and Morris?
What brothers have combined for the most home runs in major league history? The DiMaggios, Joe, Dom and Vince, right? Wrong, it's the Aarons, Hank and Tommie. Tommie? Yeah, there was a Tommie Aaron. He hit 13 home runs. His brother hit 755. I'll go with Jim Brown and Ernie Green as the best running back combination in history. Never heard of Green? He rushed for 3,204 yards and a 4.8 yards-per-carry average, but what does it matter when your backfield partner is rushing for 12,312 yards and a 5.2 average?
Micah from Clarksville, TN
This year is extra special, as I get to watch this year's Packer games in Afghanistan. My question is what is the Packers' focus for the 2013 preseason? What do they want to accomplish, other than finalizing roster positions?
Avoid injury; that's No. 1. You also want to sharpen your execution of the fundamental principles and basic plays of football. Win your one-on-ones and build to a peak performance for the start of the regular season.
John Clayton was recently asked if he was in favor of a flag football sort of event in the dead zone to keep players busy, which he was in favor of. Clayton said it's a good idea because it doesn't have a big risk of injury and it keeps players busy. What are your thoughts?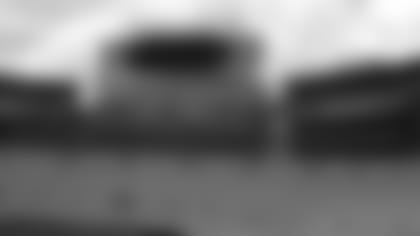 Vic, after taking a tour at Lambeau a week ago, I heard the difference in noise levels when shouting into the new south end zone. How much of an effect will that have on our homefield advantage, especially when the defense is on the field?
I can't ever remember covering a team or hearing of a team that was afraid to go to Lambeau Field because of the noise. In fact, the teams I've covered looked forward to going to Lambeau Field. It has a reputation for being a kindly, venerable place. That's about to change.
Vic, I enjoy your posts about Joe Greene. I always liked his play. Is there any player today you'd most compare to him?
Ndamukong Suh is Joe Greene as a rookie. The next step for Suh is to become Joe Greene in all the years that Joe wasn't a rookie.
Who is your favorite current Packers player to interview?
It's Aaron Rodgers for two reasons: 1.) He's the quarterback, and that means he's the most important interview in the locker room. 2.) When he gets a question that hits home, he gives you that don't-go-there-look, and that's when I know where to go.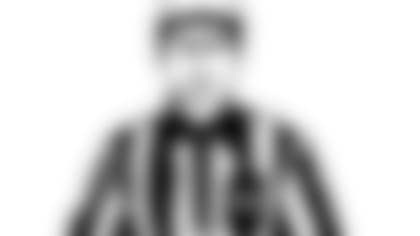 Vic, great reference of assisting the runner to USC. As a football official, I'll give you insight as to why it will never be called. When I made my first varsity officiating crew, our referee told me to never flag it because he would not go to midfield and give the signal for assisting the runner.
That's funny stuff. I don't think I've ever seen a referee make that signal.
Jim from College Park, MD
I am wondering what the shareholder meeting will be like next week.
I've covered two shareholder meetings. Neither one is especially memorable, but this one will be different. First of all, everybody is going to have the opportunity to tour the new south end zone. I did it last week and believe me when I tell you it's something you truly want to see. Secondly, those attending this year's shareholder meeting are going to be treated to a big surprise.
Do you think certain GMs have a better eye for certain position groups than others?
I think that's true of scouts in general. I've known guys who were better at finding prospects on one side of the ball or the other. I've known guys that just had a knack for finding skill-position players, but weren't real good at finding big guys. I've known guys that were best at finding talent in specific parts of the country. I think those are considerations when assembling a staff. If I'm a guy with contacts in the SEC, I need to find a guy who's chummy with guys in the Big Ten.