Lambeau Field is set to welcome fans to celebrate 100 Seasons of Green Bay Packers football with a free Saturday evening Steve Miller Band concert and Sunday night's home opener between the Packers and the Chicago Bears.
The 100 Seasons Celebration Weekend festivities begin on Saturday, with the Johnsonville Tailgate Village open at 4:30 p.m. and live music beginning at 7:30 p.m. Parking for concert-goers is free in the Lambeau Field lots, and parking is first-come, first-served. Attendees are welcome to bring blankets and chairs to use during the show. The event is presented by SiriusXM, Culver's, Ticketmaster and Jack Link's Protein Snacks.
The Packers are reminding fans to take extra care when purchasing game tickets from secondary sources. The team has received reports of counterfeit tickets, and fans are advised to buy tickets only from official sources and team partners such as NFL Ticket Exchange.
Game attendees are also reminded that while printed season tickets are still an accepted form of entry, PDF or 'Print at Home' tickets have been eliminated; those who purchased tickets online through the secondary market or have received forwarded tickets must use mobile tickets on their device to enter the game. Instructions and tutorials on how to use mobile tickets are available at packers.com/tickets/mobile-ticketing. Those using mobile tickets are encouraged to download their tickets to their device prior to the game.
This weekend is the Packers' traditional alumni weekend celebration, with more than 50 alumni returning to Lambeau Field to celebrate 100 Seasons of Packers football. In addition, two featured alumni are scheduled to make appearances Sunday; Carroll Dale and Donny Anderson will be taking part in fan activities at surprise locations around Lambeau Field and the Legends Club, respectively, leading up to kickoff
The Packers are reminding fans of the NFL's stadium safety policy. No bags or purses will be allowed inside Lambeau Field unless they are clear plastic, vinyl or PVC and are no larger than 12" by 6" by 12". Stadium cushions are also not allowed as a part of the policy, however, stadium seats and stadium pads that contain no pockets or zippers and are 18" wide or smaller are allowed. All fans entering Lambeau Field on gamedays will use walk-through metal detectors. For more information, visit packers.com/carryin.
The Lambeau Field parking lots will open Sunday at 3:20 p.m., with stadium gates opening at 5:20 p.m. The Atrium will be open to ticket holders at 1:20 p.m. via the American Family Insurance Gate, with exit/re-entry ticket scanning until 3:20 p.m.
Fans entering the game will receive a commemorative 100 Seasons banner, compliments of SiriusXM, Culver's, Ticketmaster and Jack Link's Protein Snacks.
The pregame festivities will honor Callahan Hartjes from Appleton, Wis., as the "Shopko Kick-Off Kid." He planned and hosted a flag football tournament with 44 players in his community to raise money for Toys for Tots, the Humane Society and American Heart Association.
Also during pregame, the Packers and WPS Health Solutions will be recognizing Jolene and Terry Switzer, veterans of the U.S. Navy, on the field.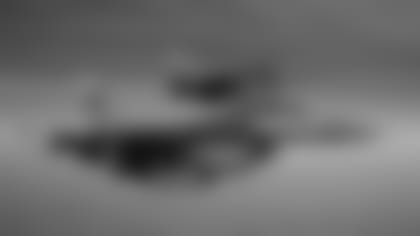 A flyover will be performed by two F-16s from the 115th Fighter Wing, a part of the Wisconsin Air National Guard, based out of Madison, Wis., prior to Sunday's game, and the national anthem will be performed by country recording artist Drake White. Additionally, fans may also see two helicopters and a plane that will be flying over the stadium during the game for photography needs and TV broadcast purposes.
During halftime, the High School Quarterback Challenge, presented by HPE and Camera Corner will take place on the field. The competition will feature players from Madison East High School in Madison, Wis., and Aquinas High School in La Crosse, Wis.