Lambeau Field is ready for Sunday's Packers-Vikings game, and is set to honor Pro Football Hall of Famer Jerry Kramer at halftime.
During the ceremony, Kramer's name will be unveiled on the southwest façade of Lambeau Field, and he will be presented with his Pro Football Hall of Fame Ring of Excellence.
Sunday's game is this regular season's first Gold Package game, and the team is reminding fans to take extra care when purchasing game tickets from secondary sources. The Packers have received reports of counterfeit tickets, and fans are advised to buy tickets only from official sources and team partners such as NFL Ticket Exchange.
Game attendees are also reminded that while printed season tickets are still an accepted form of entry, PDF or 'Print at Home' tickets have been eliminated; those who purchased tickets online through the secondary market or have received forwarded tickets must use mobile tickets on their device to enter the game. Instructions and tutorials on how to use mobile tickets are available at packers.com/tickets/mobile-ticketing. Those using mobile tickets are encouraged to download their tickets to their device prior to the game.
The Packers are reminding fans of the NFL's stadium safety policy. No bags or purses will be allowed inside Lambeau Field unless they are clear plastic, vinyl or PVC and are no larger than 12" by 6" by 12". Stadium cushions are also not allowed as a part of the policy, however, stadium seats and stadium pads that contain no pockets or zippers and are 18" wide or smaller are allowed. All fans entering Lambeau Field on gamedays will use walk-through metal detectors. For more information, visit packers.com/carryin.
The Lambeau Field parking lots will open Sunday at 8 a.m., with stadium gates opening at 10 a.m.
Two featured alumni are scheduled to make appearances Sunday; Scott Wells and Aaron Kampman will be taking part in fan activities at surprise locations around Lambeau Field and at the Legends Club, respectively, leading up to kickoff.
Fans entering will receive a 100 Seasons wall flag, compliments of Miller Lite, at all gate entrances prior to kickoff.
The pregame festivities will honor Adel Schneider from Appleton, Wis., as the "Shopko Kick-Off Kid." The ten-year-old has experienced food allergies and created "Team Delly" to raise money for Food Allergy Research and Education (FARE), which raises funds and awareness for those living with food allergies. In her five years of volunteering with FARE, she has raised over $20,000.
Prior to the game, the Packers will recognize Lupe Martinez to honor him as the recipient of the annual NFL Hispanic Heritage Leadership Award. Martinez has spent 44 years serving as president and CEO of United Migrant Opportunity Services.
Also during pregame, the Packers and WPS Health Solutions will be recognizing Warren Litza, a veteran of the U.S. Army who retired after more than 32 years of service.
Prior to kickoff, the national anthem will be performed by country recording artist Michael Ray, and a flyover will be performed by two Navy F/A-18 Hornets from two different squadrons: VFC-12, based in NAS Oceana, Virginia Beach, Va., and VFA-204, a Navy reserve squadron based in New Orleans.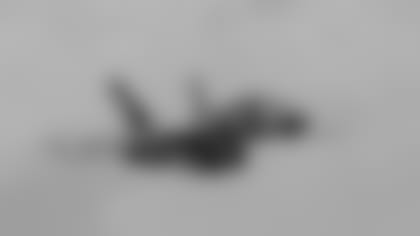 Also during halftime, the High School Quarterback Challenge, presented by HPE and Camera Corner will take place on the field. The competition will feature players from Menomonie High School in Menomonie, Wis., and Hudson High School in Hudson, Wis.