Entering the stretch run of this year's NFL regular-season race, the Packers' goal will be to win their fifth straight NFC North Division championship and their 23rd division title overall.
The Packers have won eight NFC North titles since 2002. They won the NFC Central Division four times between 1972 and 1997. They won the NFL Western Conference Central Division in 1967 and the NFL Western Conference five times between 1960 and 1966. They won the NFL Western Division four times: 1936, '38, '39 and '44.
For the record, in 1933, the NFL divided what were then its 10 members into two divisions and instituted a championship game. Over the league's first 13 seasons, the championship had been decided by the final standings. Divisions have existed ever since except for the period from 1950 to 1966 when the NFL called them conferences. Those 17 years were included here because nothing changed other than the name.
This list is based on the excitement of the games, the tightness of the races and historical significance.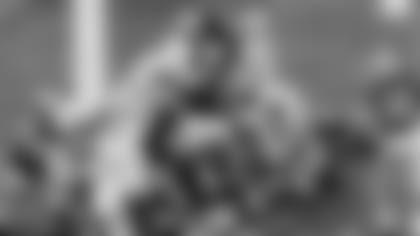 1. Packers 13, Baltimore Colts 10 (OT) (Dec. 26, 1965) – It was the only division title – Western Conference playoff, in this case – won by the Packers in the postseason and in what was commonly referred to at that time as "sudden death." It also was only the second NFL game to end in overtime. What made it even more historically significant was it allowed the Packers to win the first of three straight NFL championships under Vince Lombardi.  It also marked the second time in three weeks the Packers had to beat the Colts to stay alive. The first time was on Dec. 12 in the fog in Baltimore. The Packers beat the Colts this time on a 25-yard Don Chandler field goal more than 13 minutes into overtime. But the game is best remembered for Chandler's controversial 22-yard tying field goal with 1:58 left in regulation, and the Colts being forced to play converted halfback Tom Matte at quarterback due to injuries to Johnny Unitas and his backup, Gary Cuozzo. Matte completed five passes in 12 attempts for 40 yards. The Colts claimed Chandler's tying field goal was wide right. Chandler appeared to drop his head in disappointment after kicking the ball and admitted more than 40 years later he didn't think it was good. The next year, the NFL extended the uprights on its goal posts.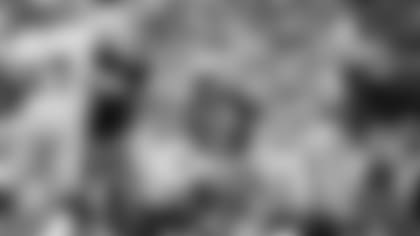 2. Packers 24, Pittsburgh 19 (Dec. 24, 1995) – Yes, the game's hero from a Packers standpoint was Pittsburgh's wide-open receiver Yancey Thigpen, who dropped an easy and almost certain, 6-yard, game-winning pass in the end zone with 11 seconds remaining. But this was Christmas Eve. A gift-wrapped victory was the perfect ending. In addition, there was the wait. The Packers hadn't won their division in 23 years and some NFL followers thought they might never win another. With no running game, Brett Favre threw for 301 yards and two TDs and forced Steelers linebacker Kevin Greene to admit he had outfoxed them. "He knows how to handle our pressure defense," said Greene. The Packers finished 11-5, a game ahead of Detroit, which qualified as a wild card. The Packers lost to Dallas in the NFC championship; the Steelers lost to the Cowboys in Super Bowl XXX.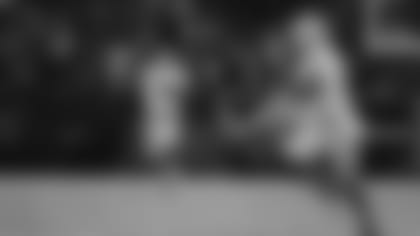 3. Packers 33, Chicago 28 (Dec. 29, 2013) – The Packers have never won a division title with a more thrilling finish than when Aaron Rodgers connected with Randall Cobb on a 48-yard touchdown pass with 38 seconds remaining. Rodgers, back after missing eight games with a broken collarbone, scrambled left to elude a Bears' all-out, fourth-and-8 blitz to throw a difficult but perfect pass. Cobb, back after missing 10 games with a knee injury, adjusted his route when he saw a flat-footed safety in man coverage against him, raced into the clear and caught the ball at the 10-yard line. "Aaron Rodgers made the great play a great player like him can make," said Bears coach Marc Trestman. The Packers finished 8-7-1, edging the Bears by a half-game, but lost in the first round of the playoffs. (Photo by Jim Biever)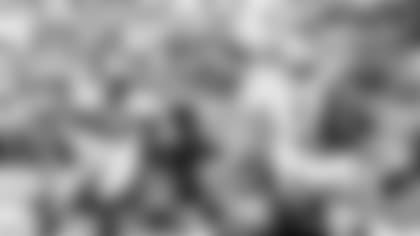 4. Packers 35, Los Angeles Rams 21 (Dec. 17, 1960) – The seven-team Western Conference race in 1960 might have been the most exciting in NFL history. It also was the Packers' first regular-season title in 16 years and Lombardi's first, which was more significant than it would be today in the age of expanded playoffs. With three games remaining, the Packers were tied for third place, two games out. With two to go, they found themselves in a three-way tie for the lead with five teams bunched within a game of each other. They went into the Rams game with a one-game lead and won the title with an 8-4 record, one game better than Detroit and San Francisco. Although the Packers were held to a mere 58 yards rushing and a 1.9 average per carry, Bart Starr threw only nine passes. But he connected for two TDs, including a 91-yard bomb to Boyd Dowler, and Paul Hornung threw for another on an option pass. The biggest hero was rookie halfback Paul Winslow, who broke the game open in the second quarter by blocking a punt and recovering it in the end zone. It was Winslow's only season with the Packers. (Photo by AP Images)
5. Packers 20, New York Giants 17 (Dec. 3, 1961) –The victory assured the NFL championship would be played in Green Bay for the first time ever and spawned Green Bay's nickname, "Titletown." It also was a hard-fought defensive struggle against Lombardi's former team and one the Packers would end up beating again 28 days later in that title game by a 37-0 score. Jim Taylor carried 27 times for 186 of the Packers' 270 rushing yards, but the Giants recovered one of his fumbles inside their 5-yard line and also intercepted two Starr passes inside their five. The Packers' biggest plays came on defense. Cornerback Jesse Whittenton stole the ball from Alex Webster's arms to set up a touchdown, defensive end Willie Davis recovered a fumble to set up another touchdown and middle linebacker Tom Bettis blew up a reverse and forced a fumble to thwart a 70-yard drive that had advanced to the Packers 22 with a little more than two minutes remaining. Davis, again, recovered. (Photo by Vernon Biever)
For more of Cliff Christl's historical perspectives, click here.