Mark from West Sacramento, CA
Salary cap: $133 million. Money spent in the first two days of free agency: $1.14 billion. Guaranteed money spent in the first two days of free agency: $466 million, 3.5 times the cap.
So I guess Ted Thompson is not going to make a splash in free agency. The best guys left aren't anything better than we already have, aside from Alex Mack, who we won't pay for. Isn't it unfair to expect so much out of young players to make such an impact?
You shifted gears on me, but I can handle it. Yes, it is unfair to expect drafted rookies to be difference makers, but sometimes it happens, as it did with Eddie Lacy. It's not unfair to expect draft picks from recent years to emerge as difference makers. Mike Daniels did that last year, and my expectations are for players such as Nick Perry, Jerel Worthy, Casey Hayward and others to do the same this year. As for not making a splash in free agency, signing your own players doesn't count? Heading into free agency, most fans agreed that re-signing Sam Shields was of critical importance. A month or so ago I wrote that I thought it was important to re-sign Andrew Quarless, which the Packers did on Thursday. Quarless emerged in Jermichael Finley's absence last season as a dependable, deep-seam receiver. Quarless became a playmaker in the passing game and re-signing him opens the door to draft a true in-line blocker such as C.J. Fiedorowicz. Your comments confirm to me that fans view free agency as entertainment. They want fresh meat, so to speak. In truth, the best free agents to sign are your free agents. Why? Because you know them better than you know other teams' free agents, and because there's no transition period for them. It's common for high-priced free agents who were disappointing in their first year with their new team to blame their poor performance on having to make the transition to a new team. They had to move their family and learn new ways, including a new playbook, and those were distractions that impacted their performance negatively. I think it's a valid excuse. When you sign your own guys, there is no one-year transition. They're ready to go and the bar has been raised.
I am a fan of the draft-and-develop method, and I prefer the Packers stay away from the overspending that hurts the ability to re-sign your own talent down the road. With the Packers having so many free agents this year, will they be able to address all of their roster concerns through the draft?
Evan Dietrich-Smith is the domino that interests me the most now, and I think it'll be the next one to fall. Cornerback has been addressed and I think that in signing Shields the Packers also addressed safety. Re-signing Quarless addresses tight end, and should Dietrich-Smith re-sign with the Packers, I think the draft will address whatever roster needs remain.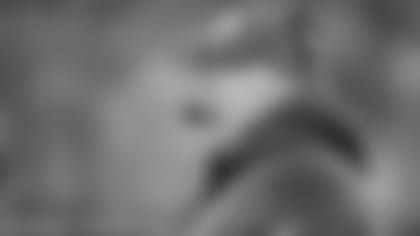 Mike McCarthy
Paul from Farnborough, UK
Vic, if you could hibernate from the day after the Super Bowl to the morning of the first game of the new season, what differences would you expect to see in the Packers from last year?
In my mind, the day last June when Mike McCarthy promised that his team's running game would be improved was the seminal moment of the offseason. I can remember hearing that little bell ringing in my head. Allow me to explain: In my old newspaper days, the wire machine in the news room had a bell in it, and the bell would ring when important news was coming across the wire. The more important the news, the longer the bell would ring. When Nixon resigned, the bell rang and rang. So, I heard the bell last June when McCarthy said he'd fix the running game, and I imagine myself asking the coach a similar question about his defense this June, and I hear the bell ringing again. I think the coach has decided that it's time to fix the defense.
Vic, my father, brother and I all read the column daily and frequently submit questions. The other day, by answering my brother's question, the total family "Ask Vic" tally came to my brother three, me three and our father zero. I mean, he's a great guy who played high school football in the '60's, earned a journalism degree and never met a party he didn't like. Give the old Packers fan a break, huh?
Marco from New Brunswick, NJ
Is it insane to think that trading Clay Matthews for draft picks and a few players in the secondary would be a bad idea?
If you traded Matthews next week, he would count $20.4 million on the Packers' salary cap this year. Yes, it would be a bad idea. The salary cap runs your team.
Vic, yesterday in your column you wrote this: "When a team signs a player in free currency, the fans scratch one more thing off the team's to-do list. When all of the things are scratched off the to-do list, the team is going to the Super Bowl. Yeah, sure. By signing players the competition didn't want." While I mostly agree with your outlook on free agency, I think it's not so much a matter of teams not wanting to bring back their free agents, but rather they can't have them. Do you think Dallas really didn't want Demarcus Ware back? Or Buffalo didn't want Jairus Byrd back?
If they wanted them back, they could've structured their contracts to make it happen. It's all about price point. What your competition wasn't willing to pay to keep those players, you'll have to pay to sign them. You're gambling that you know more about those players than their former teams do. It's a risk I'd rather not take.
Vic, I just read some of the visitor comments on the free agency blog. I am so sorry.
Winsome? Not in March. Free agency brings out the worst in us. There's something about free agency that ignites the fan base.
Brett from Brisbane, Australia
One hundred percent of all Super Bowl winners made the playoffs.
It's the goal; make it into the playoffs. It can be easily adjusted to make the Super Bowl the goal for that one-month pursuit known as the postseason, and then re-adjusted back to the playoffs for the next 11 months. In March, the goal is to make it into the playoffs. There's no reason to look any farther ahead than that. Making the playoffs the goal is good for decision making.
The last two Super Bowls Green Bay won, they had signed two big-name free agents just a few years before those Super Bowl victories. Coincidence?
OK, let's take it up a notch. When the Packers signed Reggie White, the league was just coming out of a bitter antitrust court battle with the players, which the league lost. Many teams in the league viewed participation in free agency as a betrayal of their partnership with each other. There was a reluctance to participate in free agency because a lot of owners couldn't force themselves to accept the defeat they had suffered at the hands of the players and Judge Doty. The Eagles were beyond smug and arrogant in their refusal to even give White a contract offer. Ron Wolf took advantage of a circumstance that doesn't exist today. Charles Woodson? The Raiders were a mess when Woodson signed with the Packers. The Raiders were so screwed up that losing Woodson in free agency traumatized them to the point that a few years later the Raiders signed Nnamdi Asomugha to a ridiculous contract that guaranteed to pay him at the average of the five highest paid quarterbacks in the league or nearly $17 million, whichever was higher. If you were going to pick a team's pocket, the Raiders were the team. Those days are over, too.
Vic, don't get me wrong, I completely agree that draft-and-develop is the way to go, with occasional patches in free agency if you can find value. My question is a number of players that have signed new deals with other teams have indicated the Packers had expressed interest. Is there a possibility the reputation of the Packers has preceded them and players aren't taking their interest seriously?
Let me paint a picture for you: It's March and you're a prize free agent making a visit to Green Bay. Your wife is with you on the visit. She looks around at the dirty snow and then gives you that no-way look. Your agent wants a contract that'll guarantee $28 million, which is what Byrd got. Your agent tells you you'll lose about $2 million of that amount to state tax. Your next visit is to one of the teams in Florida, where there is no state tax and March is the most beautiful month of the year. All of that is why draft-and-develop is a very good philosophy for the Packers, and a lot of teams are at the same disadvantage. You have to do what you have to do. Given the state tax rate, the Packers have to overpay by seven percent to be able to compete in free agency with teams from states with no tax. I think Packers fans need to get real about free agency. You can find guys in free agency that can help you, but you better not have to compete for them with other teams.
Keith from Pearl Harbor, HI
Between Calvin Pryor and "Ha Ha" Clinton-Dix, who do you like more, and could you see a scenario where Ted Thompson trades up to get one of these guys? Or would it be more likely he just waits his turn and takes the top guy that's still available?
As of the scouting combine, Tony Pauline didn't view either prospect as a first-round pick. Other draftniks have both of them going in the first round. I have my eye on some other guys where the Packers are in the first round.
They laughed and hung up! Hilarious! That's what I do every day when I hear you horse laugh every team that signs someone in free agency. Laugh at you. What's so bad about overpaying for one proven free agent that's still young? How does this cripple your team? You can overpay for your own project but you can't overpay for someone proven?
Why are you angry at me? I don't make the decisions. I'm just giving you my opinion. You have one, I have one, we exchange them.
Let me start out by saying I completely agree with Ted Thompson's approach to free agency. What I don't agree with is your childish response to those who disagree with it. "By signing players the competition didn't want. Amazing illogic." Personally, I hope Thompson keeps doing what he is doing in free agency, but I also hope you learn to have some respect for your readers and stop treating them like idiots because they disagree with you and Ted.
I apologize. At this time, I would like to affirm my position that free agency is a trap for fools, but I would also like to acknowledge that all people that think I'm a fool could be right.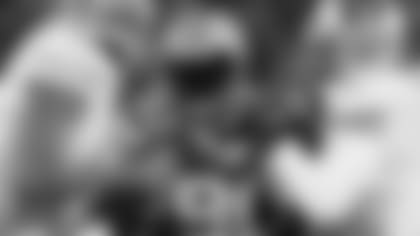 B.J. Raji
What is going on with Raji?
Cole from Rotterdam, The Netherlands
The last two questions of your previous column should have been reversed. Your first was a quality answer with a positive inflection; the second is a degrading communication style towards the fan base. You are a great writer but think before you place, Vic. Keep up the good work.
Again, I must apologize. I will try to offer my opinions in a kinder, gentler manner.
Matt from Grand Rapids, MI
Vic, I firmly believe in Ted we trust, but I must question his decision making in not signing Ward or Byrd to help the secondary. I can certainly understand your dismay, Matt. T.J. Ward and Jairus "The Word" Byrd are outstanding players who I'm sure will provide their new teams with impact the equal of the contract they were respectfully and rightfully offered. Join me, please, in hoping the Packers can overcome this setback.