Vic, what time is Coach McCarthy's press conference today?
As of this morning, it was scheduled for 1:15 p.m. Drum roll.
Alex from Bakersfield, CA
Vic, how lucky are Packers fans? Out of all fans in the NFL, it's us that lost Aaron Rodgers, it's us that (were winless) five games in a row, it's us that lost to the Steelers when it really mattered, and even after all of that, it's us looking eye to eye with a home playoff game.
In a normal year, eight wins would have no chance of winning the NFC North title, but this year it does, and that's the Packers' good fortune. Yes, this team is fortunate to be in this position on the final Sunday of the season. We're all fortunate to have an afternoon of great entertainment ahead of us in the final days of 2013. Imagine having been already eliminated. Imagine how awful we'd feel. I am appreciative of what the football gods are affording me.
Ralph from Goose Creek, SC
Vic, based on the season to date, what are the biggest needs for next season?
I think you could argue that other than for running back, the Packers have need at all other positions. Joe from Dallas, TX
Vic, team of destiny? Good one! The only interest you have is in keeping your column going as long as possible. You can't possibly be this naive!
My column will continue whether the Packers win or lose. My interest is in experiencing as much excitement as possible. That's what I enjoy and that's why I maintain hope. Obviously, you enjoy hopelessness. We're different.
Tyler from Cooper Landing, AK
Vic, what's your analysis of the job Flynn has done?
In his four starts, he played well enough to have won three of them; he won two of them.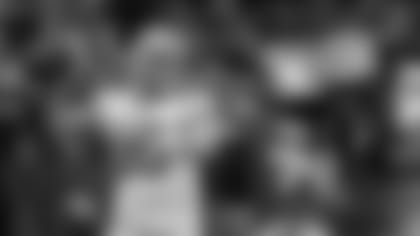 The fact that the Lions with all that talent on both sides of the ball and without any major injuries are not playing for something this weekend, and the Packers are, should really point out the (job the) Packers coaching staff (has done). Your thoughts?
With 4:17 to play on Thanksgiving Day, the yardage difference was 563-56. I remember thinking to myself that those numbers would become this season's 579, if you know what I mean. Who thought there was any chance that heading into the final Sunday of the season, the Packers would be playing for the NFC North title and the Lions would already have been eliminated from playoff contention? That's how unpredictable life in the NFL is. You have to play them out. You have to never give up. The Steelers were 0-4 and there were a lot of questions in my inbox about why the Steelers' window closed and the Packers' hadn't but, on the final Sunday of the season, the Steelers are still in the playoff hunt. Why? Because they didn't quit on the season, and whether they make it into the playoffs or not, it's that grit and determination that will be their rewards from 2013. Every team's preseason goal is to make it into the playoffs. Until you have been eliminated from playoff contention, you must play as though your life depends on winning.
Simon from Copenhagen, Denmark
No chortling, no tempting fate, but what if Aaron Rodgers plays this Sunday, rallies his team against the team that injured him and takes the Packers to the Super Bowl? That would surely be talked about. No greatness without adversity.
It's the thing of which legends are made. In the media vernacular, it's great copy. It's the kind of drama I seek. The old ink-stained wretches, such as myself, were fond of saying, "Root for the story." I'm rootin' for it.
I can see what you mean about expanding the playoffs and eliminating first-round byes. You said everyone playing after this week is 0-0, which is correct, but teams with first-round byes get a free pass the first week, so they are not equal to all other teams.
Some people think a first-round bye is a curse. They would say that while you're cooling off, somebody else is getting hot.
This team is still reeling from Nick Collins' forced retirement. One of the biggest issues for this defense is poor safety play. Where has Thompson addressed this?
You make it sound so corporate. He drafted a safety, Jerron McMillian, and it didn't work. It happens. Addressing it doesn't mean fixing it.
Johnathan from Chesapeake, VA
Am I missing something? Everything I read states the Packers would play the 49ers if they win this game. I thought they would end up playing either the Saints or the Panthers.
The Packers would be locked at the No. 4 seed, should they win on Sunday. No. 4 hosts No. 5, which would likely be the 49ers, though they can still win the NFC West and the No. 1 seed in the NFC. The Bears could reach as high as No. 3, should the Cowboys beat the Eagles.
Where's this trick play we've been hearing about?
The field conditions were just too daunting on Sunday; that's why I was so surprised by Mike Tomlin's decision to use the fake-punt play. We'll see what happens this Sunday.
Jeff from Colorado Springs, CO
Vic, if James Starks gets 60 yards rushing on Sunday, he will have more yards than the Packers' leading rusher had last year. What a difference a year makes, huh?
The Packers went from No. 26 in rushing last season to No. 7 currently, yet, I haven't received one e-mail praising the job Alex Van Pelt has done. Why is that? I mean, if they get all of the blame, then shouldn't they get all of the credit, too?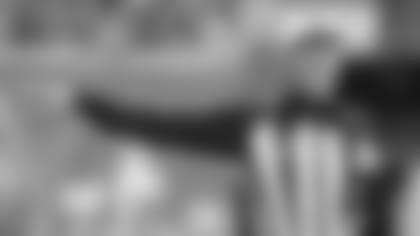 Clete Blakeman
Wally from Springfield, MO
Have they announced who the officials are for this week?
Clete Blakeman and his crew will work the game. They did the Packers' game in Cincinnati this year.
Brian from Fond du Lac, WI
Vic, you want to see half the league make the playoffs, do you? Not that it's watered down right now, but 50 percent of the league making the playoffs would make it so.
Yeah, it might; I acknowledge that possibility. I have two main interests in wanting to see the playoff field expanded to eight per conference and byes eliminated: 1.) I wanna see the league make it more difficult to get to the Super Bowl. I think it's too easy to get to the big game. In an era of extreme parity, win two at home is too easy. 2.) The postseason is the crowning jewel of the NFL season. I wanna see more of it.
Josh from West Des Moines, IA
Vic, what if the Packers tie with the Bears on Sunday?
The Bears would win the division title because 8-7-1 is better than 7-7-2.
Can a coach really light a fire under his team with a halftime pep talk? I say no.
He can but it won't last much more than a few plays or, as Chuck Noll liked to say, until you get knocked on your wallet. That doesn't mean, however, that a coach can't light a fire under his players. He does it by creating competitiveness. He does it by increasing demands. Security douses fires. You light a fire under your players by making them play for their jobs.
Vic, Jay Cutler is 1-6 when facing the Packers. How much stock do you put in that fact when analyzing this matchup?
In how many of those games did Clay Matthews play? That's the question I would ask. Not having Matthews for this game is a big loss. The Packers defense needs to play above the X's and O's.
What does "going through the process" even mean? I feel like it's just a cop-out when they don't want to answer a question; they just say they're going through the process.
That's what it means; they don't wanna talk about it. One of my long-time reporter friends loves to say, just before kickoff, "Well, the (baloney) stops now." It always made me chuckle when he said that. Well, the process stops this Sunday. Just win, baby.