Lambeau Field is ready for Monday's Packers-49ers game, the team's Packers Vs. Cancer game, presented by Bellin Health. The Packers Vs. Cancer effort, which is aimed at raising awareness of all cancers and raising funds to battle the disease, runs throughout the month of October.
Monday's game will recognize those who have battled and continue to battle cancer and will honor survivors on the field during the pregame Ambassador Line. Grammy award-winning singer-songwriter and cancer survivor Melissa Etheridge will sing the national anthem, and will perform on the field during halftime.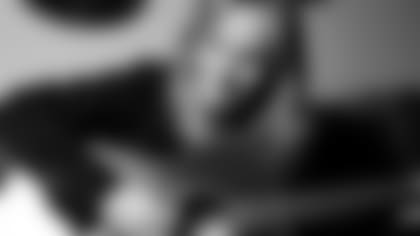 Game attendees can show their support for the Packers Vs. Cancer initiative with the Packers Vs. Cancer flag they will receive upon entering the stadium. Fans can also participate by shopping at the Packers Pro Shop and adding $1 or more to their purchase. Each donation goes directly to the Vince Lombardi Cancer Foundation, which is named for the legendary Packers coach and is dedicated to winning the battle against cancer by funding advancements in cancer research and compassionate care. Those who donate during October have the opportunity to put their name on a special card that will be displayed in the Pro Shop throughout the month.
Additionally, the Packers Pro Shop is again selling a Vince Lombardi cancer awareness hat available for purchase at the Packers Pro Shop, with $5 from each hat sale going to the Vince Lombardi Cancer Foundation. Each hat purchased will also come with a free 100 Seasons pin, while supplies last, in-store and online at PackersProShop.com.
Game attendees are reminded that while printed season tickets are still an accepted form of entry, PDF or 'Print at Home' tickets have been eliminated; those who purchased tickets online through the secondary market or have received forwarded tickets must use mobile tickets on their device to enter the game. Instructions and tutorials on how to use mobile tickets are available at packers.com/tickets/mobile-ticketing. Those using mobile tickets are encouraged to download their tickets to their device prior to the game.
The Packers are reminding fans of the NFL's stadium safety policy. No bags or purses will be allowed inside Lambeau Field unless they are clear plastic, vinyl or PVC and are no larger than 12" by 6" by 12". Stadium cushions are also not allowed as a part of the policy, however, stadium seats and stadium pads that contain no pockets or zippers and are 18" wide or smaller are allowed. All fans entering Lambeau Field on gamedays will use walk-through metal detectors. For more information, visitpackers.com/carryin.
Two featured alumni are scheduled to make appearances Monday; Nate Wayne and Na'il Diggs will be taking part in fan activities at surprise locations around Lambeau Field and in the Legends Club, respectively, leading up to kickoff.
Prior to the national anthem, the Packers and WPS Health Solutions will be recognizing Dustin Crane and his guests through Operation Fan Mail on the field.
The pregame festivities will also honor Jaylee Ziemer from Manitowoc, Wis., as the "Shopko Kick-Off Kid." She and her friends created "Backpack Buddies" to encourage the community to fill backpacks for children in foster care in Manitowoc County. The 9-year-old plans collection drives and fundraisers and solicits donations from area businesses to fill backpacks with supplies, toys and personal items to help ease kids' transition into foster care. Learn more about Shopko's Kids Making a Difference at shopko.com/kickoffkid.
During halftime, the High School Quarterback Challenge, presented by HPE and Camera Corner, will feature players from Sheboygan North and Sheboygan South High Schools of Sheboyganin an on-field competition.
The Lambeau Field Atrium, including 1919 Kitchen & Tap, Packers Hall of Fame and Packers Pro Shop, will be open to ticketed guests only beginning at 1:15 p.m. via the American Family Insurance Gate, with exit/re-entry ticket scanning until 3:15 p.m. The Lambeau Field parking lots will open Monday at 3:15 p.m. and stadium gates will open at 5:15 p.m. Visit http://www.packers.com/gameday/ for more information.