LANDOVER, Md. – A bad first half on defense and a bunch of mistakes on offense all afternoon produced a frustrating 31-17 loss for the Packers at Washington on Sunday.
With the loss, the Packers fell to 1-1-1 on the season. Washington is 2-1.
Washington RB Adrian Peterson piled up 120 rushing yards on 19 carries, with two touchdowns, while QB Alex Smith was an efficient 12-of-20 for 220 yards with two TDs, one interception, and a 110.4 passer rating.
Smith had three big completions in the game, with his tight ends, Vernon Davis (two catches, 70 yards) and Jordan Reed (4-65) making two of them. The other was a 46-yard TD to Paul Richardson on the game's opening drive, Richardson's only catch on the day. WR Jamison Crowder had four grabs for 39 yards and a score.
Packers QB Aaron Rodgers was 27-of-44 for 265 yards with two TDs and a 93.5 passer rating. Hurt by drops and penalties all afternoon, the Packers had multiple chances to get back in the game in the second half but couldn't do it.
RB Aaron Jones, making his 2018 debut, had 42 rushing yards on six carries. WR Geronimo Allison had two catches for 76 yards, including a 64-yard TD. Davante Adams added seven catches for 52 yards and a TD.
Here's a recap of all the action:
Packers fall behind 14-0 after one
Washington got the ball first and wasted no time. A 20-yard pass from QB Alex Smith to TE Vernon Davis converted on third-and-1, and on the next snap, Smith found WR Paul Richardson for a 46-yard touchdown when S Kentrell Brice overran the play trying to help deep. Washington was on the board just over two minutes into the game.
The Packers failed to answer. A 10-yard run by RB Jamaal Williams picked up one first down, but QB Aaron Rodgers was sacked by DL Jonathan Allen and WR Randall Cobb dropped a third-down pass, leading to a punt.
Green Bay's defense responded with a three-and-out, stopping RB Adrian Peterson for a 1-yard gain on first down, and getting pressure from LB Clay Matthews to force a third-down incompletion.
The Packers then went three-and-out, as Rodgers threw behind a wide-open WR Davante Adams on third down after a pair of runs by RB Ty Montgomery.
Washington got going again with Peterson breaking off a pair of runs for 25 yards, though 15 yards were subtracted for a taunting penalty on Davis. Back-to-back defensive pass interference calls on CBs Jaire Alexander and Tramon Williams gave Washington 29 yards, and Smith scrambled to convert on third-and-5 for a first down at the Green Bay 17.
On third-and-2 from the 9, another defensive pass interference penalty was called, this one on CB Davon House, and on first-and-goal from the 2, Peterson ran it in for his 101st career rushing TD. Washington led, 14-0, with 2:14 left in the opening period.
The Packers drew a defensive pass interference on CB Quinton Dunbar, defending Adams on a deep sideline route, good for 21 yards. An 11-yard pass to Cobb and 10-yard run by RB Aaron Jones made it first down on the Washington 28. Jones ran for 8 more on the final play of the period.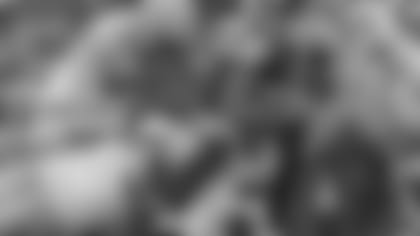 Packers trail 28-10 at halftime
After Rodgers scrambled for a first down at the Washington 17, he just missed Cobb cutting across the back of the end zone. On third down, RT Bryan Bulaga was called for holding, and it led to a 42-yard field goal by K Mason Crosby to get the Packers on the board.
The Packers got the ball right back, as on the third play of the ensuing series, S Ha Ha Clinton-Dix intercepted Smith when TE Jordan Reed didn't break his route to the sideline. Green Bay took over on its own 45.
A 7-yard sack by DL Matt Ionaddis on first down set the Packers back, but RB Jamaal Williams ran for 9 and WR Geronimo Allison converted on third down with a 12-yard reception to move the chains. The next third down required 12 yards and Rodgers threw incomplete to Cobb, forcing the punt, which the Packers downed at the 2-yard line.
On third-and-6 from the 6, Smith found Reed for 34 yards, and Peterson broke off a 41-yard run on the next play to get deep in Green Bay territory. Smith scrambled for 7 yards on third-and-6 to make it first-and-goal, and a 9-yard TD pass to WR Jamison Crowder followed. Washington led, 21-3, with 4:26 left in the half.
The Packers answered. After Jones converted on third-and-1 with a 3-yard run, Rodgers found a wide-open Allison deep down the middle for a 64-yard touchdown, and the Packers were back within 21-10 with 2:15 on the clock.
Washington came right back, as Davis got free down the sideline on a pick play for a 50-yard completion. An 18-yard pass to Crowder made it first-and-goal on the 3, and Peterson ran it in on second down for the TD with 21 seconds left. The Packers thought they had stopped Peterson short, but a replay review did not change the call.
Earlier on the drive, Packers DL Muhammad Wilkerson got leg-whipped by a teammate and had to be carted off the field with what appeared to be a significant left leg injury.
An 11-yard run and 7-yard reception by Montgomery, plus a 14-yard catch by Adams, brought on Crosby to try a 61-yard field goal on the final play of the half. He didn't get the kick off due to a bad snap, and the half ended.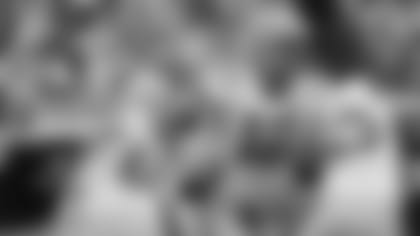 Packers down 28-17 after three
The Packers got the ball to start the second half and got moving on a 9-yard pass to Cobb on third-and-7. An 11-yard screen pass to Williams moved the chains again, and a 15-yard pass to Montgomery converted on third-and-5. On third-and-3 from the Washington 25, Rodgers scrambled for a first down on the 15, and then on third-and-10, Rodgers found TE Jimmy Graham for 13 yards to the 2.
Adams caught a quick slant for the TD, and the Packers cut the deficit to 28-17 with 7:58 left in the third.
The Packers' defense got a three-and-out, and Cobb's 11-yard punt return gave Green Bay the ball back on its own 32.
Jones started Green Bay's next drive with a 17-yard run up the middle, but a false start on RT Jason Spriggs (in for Bulaga due to a back injury) and a sack by DL Daron Payne set up third-and-18. A 16-yard pass to Adams made it fourth-and-2 from the Washington 43, and a 3-yard pass to Cobb was overturned to an incomplete pass after a Washington challenge.
Clay Matthews sacked Smith on the next series but again got called for roughing the passer. A holding penalty on Davis and a false start backed Washington up, setting up third-and-long as the quarter expired.
Green Bay falls at Washington, 31-17
The Packers' defense got the stop, and Green Bay had a huge opportunity on third-and-long on the next series, but TE Lance Kendricks dropped a perfect deep ball down the sideline, and the Packers had to punt.
With the help of a holding penalty on Washington, Green Bay's defense got the three-and-out. A holding call on the punt return backed the Packers up to their own 10-yard line.
The Packers got moving on an 18-yard completion to Graham and an 8-yard slant to Adams for another first down. But the drive bogged down there, and the Packers punted Washington back to its own 12 with 7:26 to go.
A tackle for loss on Peterson on first down helped Green Bay get the three-and-out, but on the second play of the ensuing series, Cobb was stripped of the ball on a short reception in the flat, and Washington recovered.
Three straight runs by Peterson picked up 26 yards, and Smith snuck for a first down on third-and-1, draining the clock down to three minutes. A 35-yard field goal made it 31-17 with 1:58 left.