PACKERS HOST BEARS WITH PLAYOFF BERTH ON THE LINE
The NFL's oldest rivalry continues today as the Packers and Bears meet for game No. 181 in the all-time series with a postseason berth for Green Bay at stake.
No two franchises in NFL annals have met more than Green Bay and Chicago. The Bears hold a 92-82-6 edge in the series, which includes one postseason matchup.
This is the first time in the history of the series that Green Bay will host Chicago in the regular-season finale. The last time the teams met in a season finale was Dec. 31, 2006, at Soldier Field.
It is also the first time in the history of the series that both teams are entering the matchup with nine or more wins.
Green Bay will be back on its home field for the second straight week after playing four of its previous five contests on the road. The Packers have won 10 of their last 11 regular-season games and four straight at Lambeau Field, and their 10-1 mark over that span ranks No. 2 in the NFL behind only New England (10-0).
Dating further back, the Packers have a 25-8 (.758) mark over their past 33 regular-season contests at home, No. 1 in the NFC over that span.
The Packers have a 20-9 (.690) mark against NFC North opponents under Head Coach Mike McCarthy, which ranks first among NFC North teams over that period. Green Bay's divisional record since '06 is tied for fourth in the NFL.
Green Bay posted a 4-2 record or better in the division in each of the first four seasons under McCarthy and enters today's game with a 3-2 mark in NFC North games this year.
With a win today against the Bears, the Packers could become only the second team in the NFL to register at least four wins in their division each of the past five seasons. New England (4-1 in 2010) is the only other team in the league to post four-plus wins in its division each year from 2006-10 with no other teams besides Green Bay in position to do so heading into Week 17.
ONE DOWN, ONE TO GO
In a game they needed to win to stay in playoff contention, the Packers responded with one of their finest all-around performances of the season in a convincing 45-17 victory last Sunday over the N.Y. Giants at Lambeau Field.
Now Green Bay turns its attention to the NFC North champion Bears today. The Packers can clinch a spot in the playoffs with a victory over Chicago, which would be Green Bay's third postseason appearance in the past four seasons under Head Coach Mike McCarthy.
The Packers would still have a shot at the postseason with a loss, but would need the N.Y. Giants and Tampa Bay to each lose today. Green Bay would win a tiebreaker based on strength of victory.
If the Packers make the playoffs, they will travel to take on the Philadelphia Eagles next weekend at Lincoln Financial Field. The teams met in Week 1 in Philadelphia, a 27-20 Green Bay win.
Chicago could have plenty to play for today as well with home-field advantage potentially on the line. The Bears are already assured a first-round bye, but if the Falcons and Saints lose their games today, Chicago would clinch the top seed in the NFC with a win over Green Bay.
TODAY'S CAPTAINS
As per team tradition, the Packers select game captains each week.
Today's captains will be RB John Kuhn (offense), DE/NT Ryan Pickett (defense) and LS Brett Goode (special teams).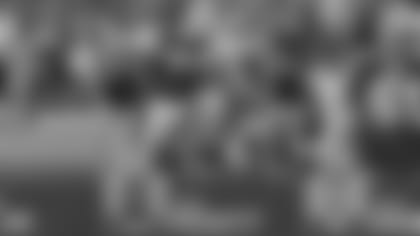 WEARING THE STRIPES
Today's officiating crew includes referee Al Riveron (57), umpire Scott Dawson (70), head linesman Jim Mello (48), line judge Ron Phares (10), field judge Steve Zimmer (33), side judge Jimmy DeBell (58) and back judge Lee Dyer (27).
With 505 career points (2007-2010), is tied for No. 2 in NFL history for the most points scored by a player in his first four seasons. Is currently tied with Redskins K Chip Lohmiller (1988-91) and trails only Patriots K Stephen Gostkowski (513, 2006-09).
80 DONALD DRIVER
Needs 83 yards receiving to become the franchise's all-time leader in receiving yards. Currently ranks No. 2 with 9,574 yards behind WR James Lofton (9,656, 1978-86).
85 GREG JENNINGS
With 12 touchdown catches on the season, needs one more to top his previous career high (2007).
Needs 125 receiving yards to top his career high of 1,292 in 2008.
Starting with Week 6 vs. Miami, has averaged 98.5 receiving yards per game, No. 1 in the NFL.
89 JAMES JONES
Needs one TD catch and 7 receiving yards to set career highs in both categories. His previous career bests were five TD receptions in 2009 and 676 yards in 2007.
12 AARON RODGERS
Enters the game with a 101.9 passer rating for the season. Having posted a 103.2 rating in 2009, could become the first QB in team history to register back-to-back 100-plus passer rating seasons.
Needs 307 passing yards for his third straight 4,000-yard season. If he hits that mark, he would become the first quarterback in NFL history to throw for 4,000 yards in each of his first three seasons as a starter.
With 12,165 passing yards since 2008, ranks No. 3 in NFL history for the most passing yards by a QB in his first three seasons as a starter behind only Kurt Warner (12,612) and Peyton Manning (12,287).
GREEN BAY PACKERS
The Packers rank No. 2 in the NFL in scoring defense at 15.9 points per game, which puts them on pace for their lowest mark since 1996 (13.1). If Green Bay holds the Bears to 28 points or less today, it would be the second-best scoring-defense mark by the Packers since the league went to a 16-game schedule in 1978.
Green Bay has a 16-7 record (.696) over its past 23 regular-season-games, which is tied for No. 2 in the NFL over that span behind only New England (17-6, .739).
The Packers enter today's contest with 74 penalties (tied for fourth fewest in the NFL). If Green Bay is flagged for five or fewer penalties today, it would be the fewest in a season for the Packers since the NFL went to a 16-game schedule in 1978 (80 penalties in 1983 and 2001).
Green Bay needs 22 points today for their fourth straight 400-point season. The only other time the Packers accomplished that feat was from 1995-98.