PACKERS HOST CARDINALS IN HOME PRESEASON OPENER
The Packers return to Green Bay tonight to host the Arizona Cardinals at Lambeau Field in the team's home preseason opener. It will be the first time the Packers have played in front of their home crowd since they clinched a postseason berth with a 10-3 win over Chicago in the 2010 regular-season finale.
Old-time rivals dating back to the days when the Cardinals franchise called Chicago home, tonight marks the 22nd preseason meeting between the two franchises. Green Bay holds a 15-6 advantage in the all-time preseason series.
The teams last squared off in the preseason in 2009 at University of Phoenix Stadium, a 44-37 Green Bay victory. The Packers' No. 1 offense scored 31 points on six first-half possessions as QB Aaron Rodgers completed 14-of-19 passes for 258 yards and three TDs (155.2 QB rating). Green Bay posted 357 yards of total offense and 38 of their points in the first half alone.
That 2009 preseason contest was the first of three games between the teams that season, with all of them in Arizona. Green Bay topped the Cardinals, 33-7, in Week 17 to set up a meeting between the teams the next week in a Wild Card contest. Arizona would emerge victorious in the playoff game, topping Green Bay in overtime, 51-45, in the highest-scoring postseason game in NFL history.
The teams combined for 1,024 yards and an NFL-playoff record 13 touchdowns, and Rodgers set a franchise postseason record with 423 yards passing.
Green Bay fell to the Browns, 27-17, at Cleveland last Saturday night in its preseason opener, while Arizona topped Oakland, 24-18, in its preseason debut last Thursday night.
The Packers will travel to Indianapolis next Friday night to take on the Colts in a nationally televised contest, while the Cardinals host the San Diego Chargers in their home preseason opener next Saturday evening.
One of the NFL's longest team traditions, the Upper Midwest Shrine Game kicks off its 62nd installment tonight. Each season, the Packers donate a          percentage of the gate to the Shriners Hospitals for Children. The Shriners' facilities provide specialized medical services, helping children with birth defects and other injuries, at absolutely no cost. To date, the series has raised more than $3.2 million for the Midwest Shrine's burn centers and hospitals for disabled children.
Green Bay is 31-27-3 all-time in the Shrine Game series. The Packers played the Cardinals in the game in 1955 when they were based in Chicago and also in 1974 when they were with the St. Louis Cardinals.
NOTABLE CONNECTIONS
Arizona head coach Ken Whisenhunt, assistant head coach Russ Grimm, special teams coach Kevin Spencer, defensive coordinator Ray Horton, and linebackers coach Matt Raich, along with Packers safeties coach Darren Perry, coached together on the Pittsburgh Steelers staff...Perry and Cardinals WR coach John McNulty played in the defensive backfield together at Penn State…Perry was also on the staff in Pittsburgh when Cardinals asst. defensive backs coach Deshea Townsend played for the Steelers...Packers QB coach Tom Clements coached with Whisenhunt, Grimm and Spencer in Pittsburgh...Packers President/CEO Mark Murphy and Grimm were teammates with the Washington Redskins…Cardinals G Daryn Colledge was a second-round draft choice of the Packers in 2006 and played five seasons (2006-10) in Green Bay…Cardinals DE Vonnie Holliday was drafted by Green Bay in the first round in 1998 and played five seasons (1998-2002) with the Packers…Cardinals LB Cyril Obiozor signed with Green Bay as a non-drafted free agent in 2009 and appeared in five contests with the Packers that season…Cardinals DE Ronald Talley signed with Green Bay as a non-drafted free agent in 2009 and spent the '09 season on the Packers' practice squad...Cardinals LB Paris Lenon played four seasons for the Packers (2002-05)...Cardinals defensive quality control coach Ryan Slowik played strong safety and coached one season at the University of Wisconsin-Oshkosh while his father, Bob, was a former defensive assistant coach for the Packers (2000-04)...Green Bay's director of football operations Reggie McKenzie played linebacker for the then-Phoenix Cardinals in 1989-90...Packers defensive quality control coach Scott McCurley was a four-year letterwinner at Pittsburgh, where he was teammates with Cardinals WR Larry Fitzgerald...Cardinals LB O'Brien Schofield was a first-team All-Big Ten selection at the University of Wisconsin in 2009.
SAVE THE DATE
Important dates to remember (all times CDT):
Friday, Aug. 26 – Preseason game at Indianapolis Colts, 7 p.m., Lucas Oil Stadium
Tuesday, Aug. 30 – Final practice open to public, 11 a.m., Nitschke Field; Possible roster reduction, to 75 players
Thursday, Sept. 1 – Preseason game vs. Kansas City Chiefs, 7 p.m., Lambeau Field
Saturday, Sept. 3 – NFL-mandated roster reduction, to 53 players
As per team tradition, the Packers select game captains each week.
Tonight's captains will be WR Greg Jennings(offense), LB A.J. Hawk (defense) and CB/S Jarrett Bush (special teams).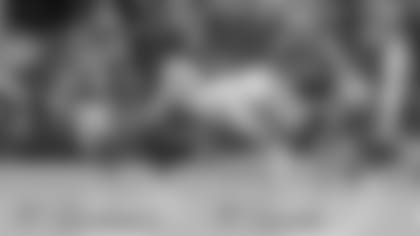 WEARING THE STRIPES
Tonight's officiating crew includes referee Jeff Triplette (42), umpire Jeff Rice (44), head linesman Phil McKinnely (110), line judge Jeff Bergman (32), field judge Barry Anderson (20), side judge Dave Wyant (16) and back judge Steve Freeman (133).