PACKERS VISIT FALCONS FOR PRIME-TIME SHOWDOWN
Green Bay travels to Atlanta for a nationally televised contest against the Falcons tonight, the Packers' second prime-time contest in the first five weeks of the season.
This will be the the third meeting between the teams in the last year, a first in the history of the series. Green Bay traveled to Atlanta in Week 12 last season, a 20-17 Falcons win. The Packers headed back to Atlanta for an NFC Divisional Playoff contest on Jan. 15 and emerged victorious, 48-21. The 48 points were a franchise-playoff record and the margin of victory was tied for the second largest in team postseason annals.
It will be the third time in five games that Green Bay will face off with a team from the NFC South (New Orleans, Week 1; Carolina, Week 2).
For only the third time in the past 45 seasons (1998, 2007), the Packers are off to a 4-0 start, one of only two teams in the league (Detroit) with an undefeated record through Week 4.
Green Bay is 2-0 on the road this season, having won back-to-back contests at Carolina and Chicago in Weeks 2-3. That brought the Packers' mark in September road games under Head Coach Mike McCarthy to 8-2 (.800), a winning percentage that ranks No. 1 in the NFL since 2006.
Including playoffs, the Packers have won five straight road contests and seven of their last 10, but they face a stern test tonight. Since 2008, Atlanta has a 21-4 mark (.840) at home, No. 2 in the NFL over that span behind only New England (22-3, .880).
Including postseason games, the Packers enter tonight's contest on a 10-game winning streak, the team's longest since a 12-game streak in 1961-62.
Green Bay has an all-time record of 16-5 (.762) in Sunday night contests.
Since McCarthy took over in 2006, the Packers are 12-6 (.667) in dome games (including playoffs). That ranks No. 3 in the NFL among teams with eight or more road/neutral dome games behind the N.Y. Jets (6-2, .750) and the N.Y. Giants (9-3, .750).
Tonight's contest will be just the third regular-season meeting between the teams in Atlanta over the past 19 seasons. It is only the third time that the Packers have visited Atlanta in back-to-back seasons, with the other instances coming in 1982-83 and 1991-92.
In addition to their undefeated record, the Packers are off to one of their most productive starts on offense in team annals.
Through Week 4, Green Bay ranks No. 1 in the NFL in scoring with an average of 37.0 points per game. The Packers' 148 points this season are the most in franchise history (since 1921) through the first four games, topping the previous mark of 140 points in 1945.
Green Bay's 49 points on Sunday vs. Denver were the most by the team since 2005, and its two 40-plus point games in the first four weeks were a franchise first (since 1921).
The Packers check in at No. 5 in the league in total offense (429.3 ypg) and No. 5 in the NFL in passing offense (319.8 ypg).
QB Aaron Rodgers is off to a torrid start, checking in at No. 1 in the league in passer rating (124.6), No. 1 in completion percentage (73.0), No. 2 in passing TDs (12), and No. 2 in yards per attempt (9.40).
Rodgers 1,325 passing yards on the season are the most through four games in franchise history and his 12 TDs are tied for No. 1 in team annals through four games (Brett Favre, 1996).
In last Sunday's win over Denver, Rodgers became the first quarterback in NFL history to post 400 passing yards, four passing TDs and two rushing TDs in a game.
WR Donald Driver – By appearing in his 181st game in a Green Bay uniform tonight, will match S LeRoy Butler (1990-2001) for the No. 6 spot in team history for most games played.
QB Aaron Rodgers – Including the playoffs, has posted a 110-plus passer rating in 12 of his last 15 starts...Has recorded a 110-plus passer rating in all four games this season, his third straight season posting a stretch of four straight 110-rating games. He is the only QB since the AFL-NFL merger in 1970 to accomplish that feat in three straight seasons...Will look to become the first QB in team history to register five straight 110-rating games in a single season...Rodgers' next TD pass will be the 100th of his career.
WR Greg Jennings – Will look to post his third straight 100-yard game for the third time in his career (Weeks 2-4, 2008; Weeks 11-13, 2010)...Is tied for No. 7 in team history (Billy Howton) with 43 career TD catches.
K Mason Crosby – With four points, will surpass FB Jim Taylor (546 points) to move into the No. 5 spot for all-time scoring in team annals.
Green Bay has a 21-7 record (.750) over its past 28 regular-season-games, which is tied for No. 1 in the NFL over that span with New England.
NOTABLE CONNECTIONS
Packers secondary-cornerbacks coach Joe Whitt Jr. broke into the NFL coaching ranks as an assistant defensive backs coach for the Falcons in 2007...Packers S Charlie Peprah spent part of the 2009 season with Atlanta, appearing in two games for the Falcons...Packers S Morgan Burnett played at Georgia Tech and attended North Clayton High in College Park, Ga. …Packers LB Erik Walden is native to Dublin, Ga., southeast of Atlanta in the central region of the state…Packers DE Jarius Wynn played at the University of Georgia and Georgia Military College and attended Lincoln County High in Lincolnton, Ga. ...Packers LB Clay Matthews' father, Clay Jr., played three seasons for Atlanta (1994-96)...Falcons secondary coach Tim Lewis was a first-round draft pick by the Packers in 1983 and played four seasons in Green Bay before his career was cut short due to a neck injury.
As per team tradition, the Packers select game captains each week.
Tonight's captains will be G Josh Sitton(offense), S Morgan Burnett (defense) and TE Tom Crabtree(special teams).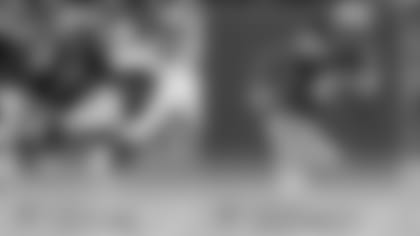 Tonight's officiating crew includes referee Jeff Triplette (42), umpire Jeff Rice (44), head linesman Phil McKinnely (110), line judge Jeff Bergman (32), field judge Barry Anderson (20), side judge Dave Wyant (16) and back judge Steve Freeman (133).