Hey Packers fans, here's your chance to share your favorite memories of the Green and Gold with other fans from around the world! This week's edition includes a run-in with Donald Driver at the airport, a stadium tour, a drive from Illinois, and tradition being passed down to the next generation.
Each week, Packers.com will post a feature called 'Packers Fan Memories.'
I played on the UW-Platteville men's volleyball club team, and this year, nationals were in Dallas. Sitting next to one of my teammates on the plane was Donald Driver. He was near the front of the plane, and we were scattered throughout the plane, including the last row. Donald was so cool that he waited for the last of us to get off the plane and took a picture with our entire team.
This spring, I got to experience one of the greatest moments of my life: seeing Lambeau Field for the first time. I'll never forget the feelings that overcame me as we pulled up to the stadium. We came for the draft party, got to tour the stadium, and met several of the players. It was a day I'll never forget. Being a Packers fan has changed my life. I've become part of the Green Bay family. That's something I'll never forget and hope to share with my children someday.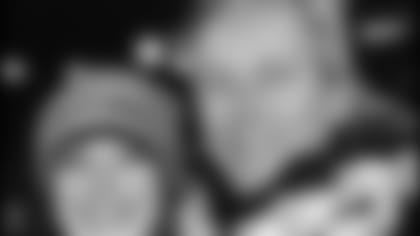 2004 Monday Night Football. My dad and I took the four hour drive. We tailgated in someone's yard. Grilled some brats. It was me and my Dad's first Packer game and Favre's 200th consecutive start. Awesome. It was 26 degrees at kickoff. I was hoping for snow, but the weather didn't pull through. The game with my dad is something that I'll never forget. I hope to make it back there some day. Lambeau and the Packers will never let me down. I am glad I got to see the legend and his gunslinging arm. Pack 45, Rams 17. Go Pack go! :-)
Elyse -- Crystal Lake, Illinois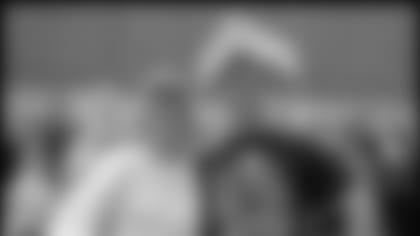 I had not been to Green Bay since visiting there as a child, when my uncle lived right across the street from Lambeau Field. I was so excited when my son got tickets to a preseason game. Not only did I get lots of face time with my #1 son, we were able to share the Lambeau experience, passing the tradition down yet another generation.
Michele -- Woodbury, Minnesota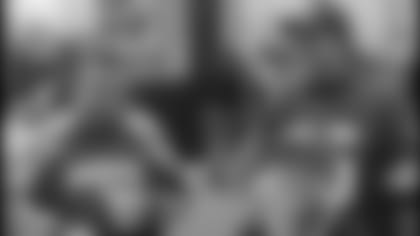 This past October, my brother, Greg, surprised both myself, my older brother, Joe, and my son, Sean, to a weekend trip to Lambeau to see the Packers. This was our first trip ever to the "shrine," and what a trip it was. We watched our team beat the Redskins on their way to the division title. We were also able to see them beat the Giants in September at the Meadowlands. Now that Brett has retired, it makes the trip even more memorable. We'll be back. Go Pack!
Tom -- Vernon, New Jersey