Hey Packers fans, here's your chance to share your favorite memories of the Green and Gold with other fans from around the world! This week's edition includes a trip to Lambeau before a tour of duty, a Father's Day treat, and a last minute ticket opportunity.
Each week, Packers.com will post a feature called 'Packers Fan Memories.'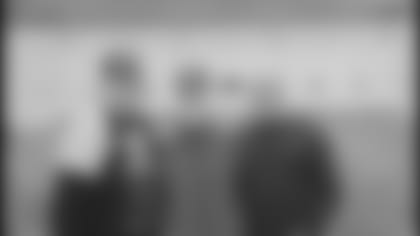 When my son, Matthew, graduated from middle school in May 2006, we decided to surprise him with a visit to Lambeau Field, especially since it was only four months before I deployed to Iraq with the Army. We had lunch, visited the Packers Hall of Fame, and took a Lambeau tour. What an honor for native Wisconsinites (both my father-in-law, Joe, and I) and a boy born loving the Packers! None of us had ever been to Lambeau before.
Jay -- Fort Riley, Kansas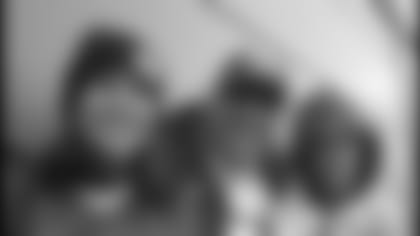 I've been a Packer fan since I was a little kid, following the steps of my older brother. I've passed that love of the team down the line to my daughter and son and I'm sure that love will be passed down to their kids someday. My daughter Aimee and son Charlie surprised me for Father's Day last year with an all expenses paid trip to see the Packers play the Panthers in what turned out to be Brett Favre's last year. It was one of my life's highlights from two of the greatest kids anyone could ask for.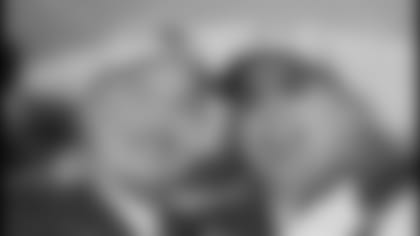 On January 12, 2008, my Dad and I were set on tailgating at the first playoff game, due to Favre's possible impending retirement. A die-hard Packer backer since 1993, I stumbled upon some tickets at the last moment and watched my first game at Lambeau. It was the most exciting game I have ever seen! My Dad and I were sure that the stars had aligned for that perfect day. The Pack spanked Seattle, 42-20 in the snow, and also set an all-time attendance record. The Lambeau Crowd was electric! Go Pack in '08.
Terry -- Portage, Indiana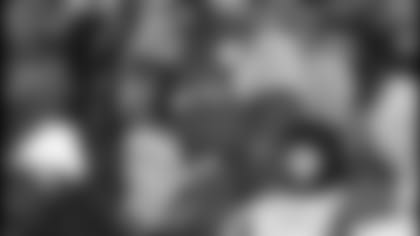 There's just too many meaningful ones to list. Each year, my brother and father attend at least one game at Lambeau together. It's true magic going through the tunnel and seeing the sacred grounds of Lambeau Field. I still get the chills every time, a feeling like no other. I feel blessed and am honored to be part of such a unique tradition. Nothing compares to Green Bay. Go Pack go!
Brad -- Sault Ste. Marie, Ontario, Canada
I was raised in Wisconsin, but reside in Kansas City. All things in my life revolve around my Packers. On November 12, 2006, I drove from K.C. to Minneapolis, where my Pack faced off against the Vikings. What a fantastic victory! I get my Packer fixes where I can, because I have never been to Lambeau. Thank you to my Packers for the priceless looks on the Vikings fans' faces behind me in the photo when I exited the Metrodome. Go Pack go!
Kelli -- LaCrosse, Wisconsin