Hey Packers fans, here's your chance to share with other fans from around the world your favorite memories of the Green and Gold!
Each week, Packers.com will post a feature called 'Packers Fan Memories.'
This week's collection of Packers Fan Memories consists of a Green and Gold supporter from South America, two young fans receive a gift they'll never forget, a father and son trip to Lambeau Field and more.*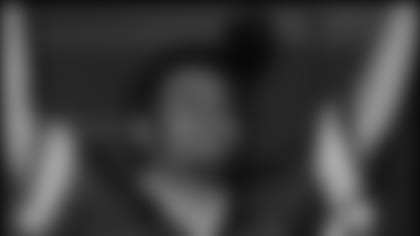 There are Packers fans all around the world, and I'm proud to be one of them! During my vacation to Los Angeles, I finally got my own Brett Favre replica jersey! Here I am wearing it for the first time. I've been a fan of the NFL for more than 13 years and have always watched games on TV. When I first started watching football, I was given the opportunity to choose my favorite team, and of course, I choose the Packers! I have been a fan since!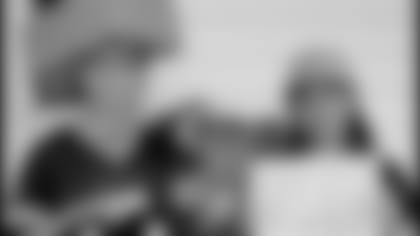 Our Dad took us to our first Packers game this season in Buffalo, when the Packers played the Bills. We sat right behind the Packers bench. It was so exciting! We got a chance to see Brett, Donald and P.J. Pope up close. After the game, P.J. gave us his gloves and thanked us for cheering on the Pack! Our Dad is taking us to Green Bay this fall where we hope to meet Brett, Donald and P.J.!
Jack and Anna- Walworth, N.Y.*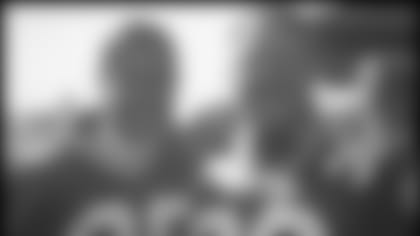 I've always been a huge Packers fan and a big Leroy Butler fan! I was tailgating outside Lambeau before a Packers-Ravens game when a group of women came around on a canned food drive. A pretty lady wearing Leroy's number 36 jersey came up to me and said, "I have to give you a hug." Of course, I asked why and she replied, "Because you're wearing my husband's jersey." Meeting and chatting with the sweet, pretty wife of one of my all time favorite Packers will be a special memory forever!
Nate- Originally Monico, Wis., now Layton, Utah.*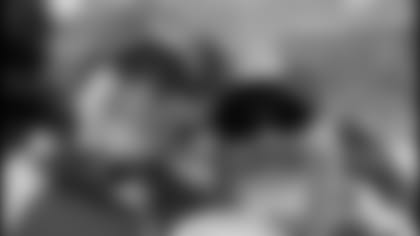 While I have been to Lambeau Field several times before, my 10 year old son had not. This past season, we made our 1st trip to Lambeau together. When we first arrived, my son stopped just before we crossed the threshold into the Atrium and insisted that we enter Lambeau together. That is one memory I will never forget! We enjoyed a Packers victory vs. the Lions, and the week before we were at Monster Park to see the Pack beat the 49ers. Two Packers wins on consecutive Sundays!
Charles- Rocklin, Calif.*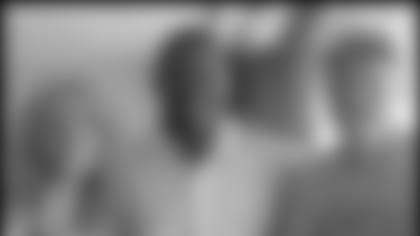 At Fan Fest 2007, I was lucky enough to win a meet and greet session with Edgar Bennett! My husband Dave and I were able to spend 30 minutes getting photos, autographs and talking with a Packers legend! He is a wonderful man and holds up the Packers tradition proudly! It was an event I will never forget!