The Green Bay Packers Hall of Fame Inc. today announced the donation of two Vince Lombardi-era team apparel pieces by Green Bay Packers alumnus Bill Butler.
Butler, a 19th-round draft pick by the Green Bay Packers in 1959, Lombardi's first year as head coach and general manager, was a running back and kick/punt return specialist out of Tennessee-Chattanooga. The Berlin, Wis., native led the Packers in punt returns in 1959.
Butler donated his 1959 Packers team blazer and his Green Bay Packers basketball uniform that was worn when he played on the winter basketball team, which played Wisconsin high school alumni and faculty teams throughout the state in 1959.
"While it is always significant to receive a donation like this directly from a former player, it is especially exciting to obtain new artifacts which we previously did not have for display, said Packers Hall of Fame Inc. archivist Tom Murphy. "This is the first time we have had a chance to obtain a 1959 team blazer. These sport coats were selected by Coach Lombardi in his first year in Green Bay, and they reflected the professional image that he wanted for his team as they traveled to other NFL cities.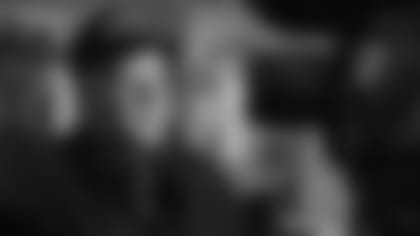 Packers alum Bill Butler
The same can be said in some respects for the basketball uniforms, in that these uniforms would be worn throughout Wisconsin by Green Bay Packers players who took to the road in the offseason to play exhibition basketball games."
"I had no idea that anyone would be interested in this stuff," Butler said. "I'm happy to be able to do this. The football fanatics live in the state of Wisconsin, and I'm glad they will now get a chance to look back at the guys from the 50s and 60s and see some of the things that we had. It brings back a lot of memories. I hope people enjoy it and are able to see what Lombardi did for the team. He used to say that you have to look like a professional to be one, and he held up his end of that."
The Green Bay Packers Hall of Fame Inc. is a nonprofit corporation independent of the Green Bay Packers that guides the Hall as a historic national sports venue and educational resource to the Green Bay community and the state of Wisconsin. The Hall raises funds through its annual induction banquet, Golf Classic and other events to preserve the history of the Green Bay Packers and expand its archives. Historic memorabilia donated by individuals to the Hall may qualify as tax-deductible gifts.
Originally established in 1967 as a temporary display in the concourse of the Brown County Veterans Memorial Arena, the Hall moved into its own facility in 1976 near Lambeau Field. In 2003, it relocated to the Lambeau Field Atrium. It is currently closed for the ongoing Atrium renovation project and will reopen in 2015. While the Packers Hall of Fame is closed, the Neville Public Museum in Green Bay hosts a temporary exhibit, "Touchdown!", with selected and additional never-seen-before items from the Hall's archives.
Fans may still experience Packers history at Lambeau Field though stadium tours and other youth programs. Additionally, groups interested in booking tours and those seeking additional information are asked to call 920-569-7512 or visit the Hall online at www.packers.com/hof.