Raphael from Paris, France
That sack and forced fumble play by Ahmad Brooks on Drew Brees was probably the most beautiful thing I've seen this season. Are we still playing football?
Even for someone from a town known for love, that's too soft, isn't it, Raphael? When I saw it the following day on highlights, I quickly turned the channel. I didn't want to see it again. It made me sad.
The Pierre-Paul interception in the game against the Giants would normally have been another batted-down pass, yet, somehow ended up being a game-ending interception. Are these just feats of the opposing defenses, or are these plays evidence of some sort of flaw in our passing plays?
Flaw in the play? Eddie Lacy was all alone in the right flat. He's got an open sideline and a lot of green in front of him. He also has a blocker, Jarrett Boykin, in front of him, leaving only a smallish defensive back to run over. Who knows how far that play would've gone? It might've gone all the way.
I know you are real big on drafting and developing, but without the acquisitions of Reggie White and Charles Woodson, we don't win a couple of more Super Bowls. So where is the acknowledgement for those great decisions?
How many times do they have to be acknowledged? OK, I'll acknowledge the impact of those acquisitions again. Now, what teams are making those mistakes now? Where are those impact free agents now? Here's a better question: How many busts will you have signed chasing the next Reggie White or Charles Woodson? To be successful in free agency, you have to know the good ones when you see them, and limit your acquisitions because the odds are dramatically against you. The Packers have a clean cap. When the offseason arrives and they do their roster evaluation, they can address their needs in any manner they choose. Before a capped-out team can do that, it'll have to restructure contracts, push money out and worsen its future caps, or give up and gut the roster, which means an extended period of losing. That's the one you want to avoid. Parity will allow everyone to be a playoff contender every year, as long as they don't get crazy with their cap.
You expressed that Tolzien going undrafted may have been due to poor mechanics. Can you explain this development area further? What if a QB has poor mechanics but gets the ball where it needs to be? Do you still make changes?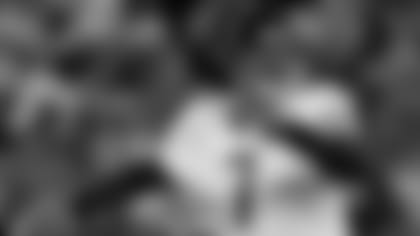 QB Byron Leftwich
Byron Leftwich is the perfect example. He's a big, strong-armed guy who possesses all of the intangibles you want in a quarterback. He's smart and tough. He's one of the most intelligent and instinctive quarterbacks I've ever covered. Byron's problem is that he has the worst mechanics of any quarterback I've ever covered. It was duly noted when he was coming out of college and into the 2003 draft, but he was nonetheless picked high in the first round, based on his production. At first, it appeared he could overcome his windup delivery, but then teams began focusing on his flaws, which invited blitzing, and then came the sack-strip plays – the ball was too far from his body – and injuries and his career went into decline. Poor mechanics ruined what should've been, in my opinion, a great career. If a quarterback has a flaw, he better fix it. If he doesn't, your opponents will identify it and expose it.
Vic, I've grown to be pretty tired of you always pointing out that this defensive coaching staff took them from worst in 2011 to 11th in 2012, while conveniently leaving out that they were top five in 2010 before arriving at that worst ranking the next year. I thought you were about integrity in reporting and making sure all the facts are there. Where is that?
You're right, Jeremy. The same defensive coaching staff took the Packers to No. 5 in 2010. The same staff also took the Packers from the No. 20 ranking they inherited following the 2008 season, to No. 2 in 2009, the staff's first season in Green Bay. Thanks for the help, Jeremy.
Cam from Fort Atkinson, WI
McCarthy said good late-season teams know what their strengths are and maximize them. I thought I knew what our strengths were before Aaron went down, but now I'm not so sure. What do you see as our strengths right now?
I don't know what this team's strengths are now because since Aaron Rodgers' injury the Packers have lost their identity. Prior to the injury, the Packers' identity was that of a team that could run or pass with equal effectiveness. It was dominating time of possession, which was helping mask some injuries and deficiencies on defense. Prior to Rodgers' injury, the Packers' identity was that of a team building to a late-season peak. I was developing a strong feeling that this team was going to be playing in the NFC title game. Its identity now is that of a team trying to find a way to win one game. Just win this week. That's all for now. Find a way to win this week, then find a way to do it again.
Lewis from Bloomfield Hills, MI
When will Rodgers be back? Everybody is dancing around it. Plain and simple, when is Rodgers back? At this point, there should be more transparency with this question.
You're thinking like a fan, and you should, but this is absolutely not the time for transparency. The Packers and Lions will be on a short week next week, and each team needs to do information gathering, advance scouting and tape work ahead of schedule. The Lions would love some transparency this week. It would create a competitive disadvantage for the Packers. The fans have a right to know what a player's injury is, and we know what Rodgers' injury is. I think he's been forthcoming with information on his radio show, and I give him credit for respecting the fans' emotional investment in his injury. There's a point at which fans and media need to understand the need to protect injury information. We're at that point.
Vic, I am watching your Golden Flashes play on a Tuesday night and you always said this would happen.
I watched it, too. I love the Mid-American Conference. They'd play a game at three in the morning if TV would telecast it. Just televise, baby.
Aleksandar from Belgrade, Serbia
Did you change your old opinion on Coach McCarthy's press conferences and answers? I always liked the edge, even though it rarely comes out. I also think he is very frank and overall makes for a great interview.
I haven't changed my opinion. My opinion is that Coach McCarthy is at his best following a loss. He shares that distinction with another coach I covered, Chuck Noll. Chuck was great after a loss. I can still remember some of his beauties. After one loss, he said, "We are obviously suffering from a malaise." Coach McCarthy is all about accountability following a loss. He goes right to the heart of the issue. It makes for easy writing and good reading. Excuse-making is the worst. It becomes a two-day story: First comes the story about the excuses, and then comes the editorial criticizing the coach for making excuses. Chuck didn't make excuses and neither does Coach McCarthy. "We didn't win the battle of the hitting," Chuck would say. "I didn't coach well enough and our team didn't play well enough to win," Coach McCarthy said on Sunday. End of story.
Vic, lately my father has said to me many times how I am fortunate not to remember the Packers' drought of winning seasons in the '70s and '80s, and that I am fortunate to even be a part of what we are witnessing with Aaron Rodgers and the Packers today, and I can respect that, but I cannot simply shrug off a loss. If the Packers lose this weekend, I don't think I would be able to go on.
Eventually, we all lose, and it teaches us how to do it. Those that learn how to lose achieve dignity. You'll make it.
Which surprises you more, that the Atlanta Falcons only have two wins thus far or that the Oakland Raiders already have four?
The Falcons qualify as a shocker, but I listened to what Thomas Dimitroff said at the combine last winter about the Falcons being old. It was a warning. His team was old and he knows it's a young man's game.
Andrew from Sioux Falls, SD
Run, run, pass killed three early drives in the game this past weekend. We had two three-and-outs in the first quarter. Then after two straight pass plays that got us 70 yards, we sputtered again. What happened to running on six-man boxes and passing on eight-man boxes?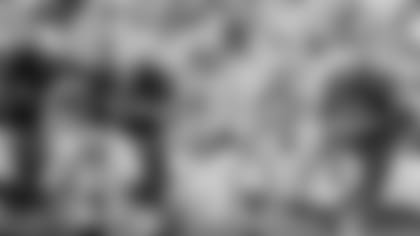 I don't see many six-man boxes. Usually, defenses are in seven-man or eight-man fronts. Andrew, I acknowledge the mania for strategy among today's fans, but I don't share the mania. Run any play you want; just make it work. You got 11 hats, they got 11 hats. Block their hats. In my football world, you don't take what they give you, you take what you want. When you take what they give you, you're executing their game plan. That's just not me; my beliefs run counter to that kind of thinking. Whatever it is you want to do or do best, do it. The Packers of the '60s were going to run the Packer sweep. Everybody knew it, but they kept doing it. The Steelers of the '70s were going to trap you. Everybody knew it, but they kept doing it. The 49ers of the '80s were going to run "sprint right option." Everybody knew it – the Cowboys knew it on "The Catch" – but the 49ers kept doing it. The Cowboys of the '90s were going to run the lead draw with Emmitt. Everybody knew it, but they kept doing it. It's called identity. Every good team has an identity that they impose on their opponents. If you can't do that, you've lost the battle of wills and you almost certainly will lose the game.
Darrell from Goldsboro, NC
Since Rodgers went down, do you now appreciate the rivalry between the Packers and the Bears?
The first four Packers-Bears games I covered were forgettable. I'll never forget the fifth one.
Jay from Arlington Heights, IL
Vic, it's only Tuesday and I am already dying to watch the game on Sunday. I am not anxious, panicked or angry with the team or coaching staff. Really, I am just excited to watch this team enter do-or-die mode. What say you?
I share your emotions. I can't wait for Sunday to get here. I wanna see what this team has under the hood. I wanna see it impose its will. That's what it'll need to win in Detroit, too, an indomitable will. Too much strategy talk. Too much injury talk. Too much evaluation and analysis. Win the battle of the hitting. Move the line of scrimmage. Win the game.