I love ground-and-pound defensive battles. What did you like about yesterday's win?
I like games I can digest and understand without flipping back through the play by play. I like games that cause me to reflect on things that happened in the first quarter, not just the fourth quarter. The 2011 season finale against Detroit is not my kind of game. I couldn't have stood to see Calvin Johnson catch one more pass, as though he was playing catch in the backyard. Yesterday's game had order to it. It was a defensive battle only on the scoreboard. Statistically, it had a lot of yards and big plays in it. What I will remember about yesterday's game is everything, beginning with Eddie Lacy's runs on the first two plays of the game. That's what I like most about it, that I can remember everything about it. What I remember from the Detroit game in 2011 is that it overwhelmed me.
I just finished reading through the stats posted on ESPN.com and they state that we allow the highest quarterback rating and the most yards per catch. Forgive me, but it is difficult for me to see the result of these stats as I watch the games. It seems that we torment opposing quarterbacks for most of the game, but the results seem twisted. Can you explain?
Watch the game, not the stats. At the end of the game, ask yourself, "Do I like what I saw?" If the answer is yes, don't bother with the stats. Your eyes won't lie to you, but the stats will.
Jason from Summerville, SC
Vic, I'm an offensive game type of guy. It's exciting to me, but something about yesterday's game is having me rethink that way. Describe your idea of a perfect game.
My idea of a perfect game is one that is evenly contested throughout, and it's won with big plays and heroic deeds at crunch time. For me, football has always been about crunch time. That's when the stars come out to shine. That's what I admire in great athletes, their ability to take their game to a higher level when fatigue and tension are at their greatest. They don't look at the stats and decide they've done enough. They will themselves to do more.
Vic, when, in your opinion, does a sportscaster step outside of what is expected of him? Bob Costas is quickly becoming unwatchable.
If you're talking about Costas' editorial on the Redskins' name, I found it to be measured, even and fair. It's his opinion and he's entitled to use his platform to voice it, as long as his work is professional. It always is.
Matthew from Manassas, VA
Vic, a friend called me after the game and said, "Hey, it was ugly but I'll take it." I actually thought it was beautiful.
It was only ugly to those who watched the game with a preconceived notion of how it should look. Watch the game to form an opinion, not support one. You'll enjoy the game more that way.
Yesterday showed me this team can compete with any other, and dictate the game. For the first time in decades, they show signs of being a complete team.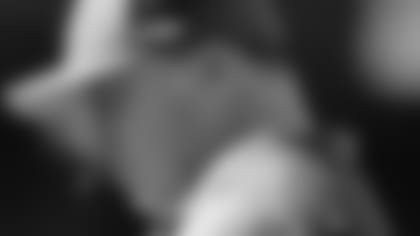 Head Coach Mike McCarthy
I am in awe of what Mike McCarthy has done with this team. He is a man of action and there's no doubt in my mind that when this team returned from San Francisco last January, he decided there would be no more of that. It would've been easy to rationalize that loss by just fixing a few things on defense, but Coach McCarthy didn't rationalize, he committed to change. He saw the big picture. Instead of blaming the loss on that fumbled punt return, he saw that his team needed meaningful change. All those half-line drills in training camp told us that. As soon as I saw the different kind of camp McCarthy was running, I knew command decisions were made in the offseason and that this team was no longer going to try to re-create 2011. This is a new kind of Packers team. This is a Packers team that can play any kind of game it needs to play. Yesterday, it played football the AFC North way, and won on AFC North territory. There are more targets to hit, to use Coach McCarthy's words. If the Packers hit those targets, look out.
Simon from Aalborg, Denmark
Which defensive player made the biggest impact compared to expectations? My vote goes to Micah Hyde.
Let's forget about expectations. Too often, they blind us to what we should be seeing. If you didn't see A.J. Hawk on Sunday, you really missed something special. The Packers needed someone to step up and pick up the slack caused by Clay Matthews, and Hawk turned in a performance that would make Matthews blush. He sacked the quarterback three times, he tackled the Ravens for a loss five times, he hurried Joe Flacco three times and he led the Packers in tackles. Hyde turned in a top game, too, with a sack and a tackle for loss and a forced fumble, but Hawk had the game of his life. Two years ago, he was blamed for the defense's failures. Yesterday, he was the main reason for its success.
Martin from Tisovec, Slovakia
Thank you, Vic, for teaching me to appreciate the kind of game we saw yesterday. I was savoring almost every moment of it. My question is do we constantly underappreciate the work of the coaches?
Yes, we do. The big mistake we make is judging coaches according to the plays they call. The real art of coaching involves the ability to teach and lead.
It may have not been a fourth-quarter comeback, but does that third-down conversion answer the critics of Rodgers in crunch time?
It'll go largely unnoticed because there isn't a statistic for third-down conversions at crunch time – maybe there is and I don't know about it – but the ability to lead a clock-killing walk-off drive is every bit as important as leading a team on a game-winning touchdown drive. They're both clutch.
Chris from Voorhout, the Netherlands
Vic, I thought the defense was generally superb on Sunday. What happened to the coverage on the fourth-and-long play? Looks like the safeties got themselves into a mess. Otherwise, I would say right now our defense is winning us games.
Coach McCarthy said his pass-coverage was guilty of playing the sticks, which means it settled at 21 yards on fourth-and-21. I don't know if I buy that explanation. I think there has to be a greater awareness of the situation than 21 yards would allow.
Chris from Belgrade, Serbia
Vic, the only justice I want to see is that the player who caused an injury to another player be suspended for as long as it takes for the other player to recover. Any thoughts?
I'm not in favor of that. That would promote a game controlled by the weak. I'm having enough trouble digesting the current crime-and-punishment craze. Injustice is something that has to be overcome.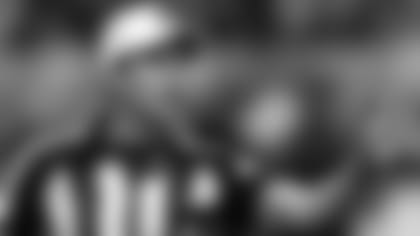 Referee Gene Steratore
Do you know much about the crew that called the game?
Gene Steratore is the best and he was absolutely on his game when he provided that eloquent tutorial involving clock run-off following the play in which Randall Cobb was injured. Less-talented referees would've had to conference with their crew members. There would've been a delay to the game followed by a convoluted explanation of enforcement of the penalty and time on the clock. Steratore was also at his best on John Kuhn's touch of the fumble; there wasn't a wasted second in Steratore's ruling and explanation. Steratore is heading for high ground. He's nearing Tommy Bell and Jim Tunney territory. He also does a great Ed Norton imitation: "After further review, Ralphie."
True grit. I love it. Are there any two words that better describe how this team is developing?
Patient resolve. The Packers have a plan and they're executing that plan. If all goes according to plan, look out.
Vic, how come the Packers got two seconds put back on the clock after the Datone Jones fumble recovery?
Because Steratore is the best. I saw the clock at two seconds when the play was blown dead, and then I watched it tick down to zero. Steratore saw it and he fixed it, and he did it quickly and forcefully. He didn't have to check with the time keeper in the press box or conference with his crew. He just stepped back and said put two seconds on the clock. What I like most about Gene's work is that he gets the big stuff right.
Owen from Los Angeles, CA
Vic, it seems like all the player-safety rules have not decreased the number of injuries we witness each weekend. It's frustrating watching this transition because the league doesn't appear to be fixing the problem and it is definitely affecting the outcome of many games. Am I part of the culture that needs to change or am I just a casual fan that wants to see a fair game?
You're part of the culture that is frustrated. The league is protecting the head and exposing knees and shoulders. I saw plays this weekend in which players sustained shoulder and knee injuries when the tacklers legally targeted those parts of the body. What I also saw is that the tacklers would not have been able to deliver the blows they did if their helmets had not included facemasks. I mean, who wants to take a knee to the face, right? I am becoming convinced that the facemask has to go. I think it's the only way to truly achieve a change of culture.
Jessie from Valle Vista, CA
I just wanted to say as a fan I was horrified to hear the Texans fans cheering when Schaub was injured. This guy is a human being and to be happy about him being injured is disgusting. Have you ever witnessed this at any games you have covered?
Yeah, I witnessed fans cheering when Terry Bradshaw suffered a separated shoulder in a game in 1973. Those same fans would then cheer Bradshaw as he won four Super Bowls. That was 40 years ago. It was a tough game for tough guys then, and it's still a tough game for tough guys today. You have to be tough enough to deal with all the hurts, especially the ones to the heart.
Christopher from Scottsdale, AZ
Do you think the Bengals, Broncos and Steelers wish they had selected Eddie Lacy when they had the chance?
Giovanni Bernard is doing pretty well. LeVeon Bell spent the first few weeks out with an injury, but he has since become the feature back for which he was drafted. The Broncos are 6-0 and I doubt they have regrets about much. Let's enjoy what the Packers have without contempt for others.
I'm having trouble feeling good about yesterday's win. If Jones and Cobb miss significant time, I'd say yesterday's game was a net loss for our football team.