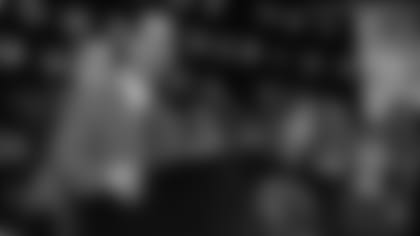 ](http://www.packers.com/media-center/photo-gallery/Packers-support-bill-protecting-young-athletes/81bb5bac-e5d8-48f1-8248-88e0673211e4)


VIEW PHOTO GALLERY

The NFL and Green Bay Packers hosted a bill-signing ceremony for AB 259, the Sidelined for Safety Act, at Lambeau Field today.  The bill protects young athletes and fosters head injury awareness in youth sports.
The law will prevent students from returning to play until they are without symptoms and have been cleared by a health care provider who has been trained in the evaluation and management of concussion and head injuries. In addition, it requires education for coaches, youth athletes and their parents or guardian on the signs and treatment of head injuries.
The NFL and Green Bay Packers actively supported the passage of this law.
"Today's bill signing represents a big victory for all youth athletes throughout the state," said MARK MURPHY, Packers President and CEO. "The law reflects the concussion management and return-to-play guidelines that apply in the NFL.  We apply one simple rule: medical decisions must always come before competitive ones.  No exceptions."
Laws like these are inspired by Zackery Lystedt who, in 2006, suffered a brain injury following his return to a middle school football game after sustaining a concussion. Zackery, his family and a broad range of medical, business and community partners, including the NFL, lobbied the Washington state legislature for a law to protect young athletes in all sports from returning to play too soon.
In January, NFL Commissioner Roger Goodell and NCAA President Mark Emmert sent letters to governors of  19 states that did not have concussion laws urging them to pass a law similar to the Lystedt Law. In the letter, Commissioner Goodell and President Emmert said sports and political leaders can help raise awareness of concussions while ensuring proper and effective treatment.
Since the passage of the Lystedt Law in 2009, 31 states have enacted  similar laws protecting young athletes.  Wisconsin becomes the 32nd state to do so.