I'm guessing no photos exist from when the Packers played their first game more than 100 years ago, but any tidbits about what the atmosphere would have been like?
It was played in Hagemeister Park, just north of Walnut Street and east of Baird Street, where Green Bay East High School stands today. In 1919, there was no ballpark, so the Packers played their eight home games on a sandlot field. There was no fence, no seating and no tickets were sold, although George Whitney Calhoun, the Packers' co-founder, passed a hat asking fans to throw in their spare change to support the team. I believe you're correct; or at least I've never seen a photo from a Packers game that season; only two team pictures taken in front of the Indian Packing Company garage at the end of it. The first game was played Sept. 15, 1919, and the Green Bay Press-Gazette said it drew a record crowd, presumably for a local amateur or semipro game. Later estimates of the crowd size ranged up to 1,500, whereas high school games had drawn up to several thousand more fans before that. Kickoff was 3 p.m., and quarters were 12 minutes long. Obviously, there were no lights at the park. Or TV timeouts. The Packers wore new blue jerseys with white socks, and used 18 or 20 players, depending on whether the box score or the game story was accurate. Most of them had recently played for either East or Green Bay West High School. Four of the players were still teenagers; the oldest, Jim Coffeen, was 31. It wasn't much of a game. The Press-Gazette reported the Packers beat the Menominee (Mich.) North End A.C., 53-0, but the team wasn't nearly as formidable as the name made it sound. The newspapers in Menominee and its twin-city, Marinette, Wis., claimed it was a neighborhood team from Marinette that actually had played the Packers. One paper said the name of it was Leannah's Colts; the other said it was Marinette's Second Ward team. Some fans would pull their Model-Ts up close to the sideline and watch from the comfort of their cars. Calhoun, who was the Press-Gazette's city editor in 1919, said years later that other fans would arrive with their horses and buggies. No doubt, most came by streetcar or walked. During the game, fans were allowed to stroll up and down the sidelines, following the ball. Some might even have wandered onto the field. Carl Zoll, who went the distance at right guard in that first game, said years later, it wasn't unusual for "some drunk (to) come on the field and make some trouble." Actually, I think the best description I've heard was given to me by Ken Kaye in a 2003 interview. Ken, who was the father of former Packers scout Jesse Kaye, grew up not far from Hagemeister Park and started going to Packers games in 1919. Here's how he described the scene from that time: "When I first went to a Packer game there were no stands. They used to have a rope to keep people off the field. But there used to be a lot of belligerent and enthusiastic fans and they'd end up tackling the (gosh darn) opposition. This was very crude football. In those days, organizational football was very crude and I'm not kidding you. This is not a fantasy."
I'm told one of the original Packers was a player named Gus Rosenow. Do you have any biographical information about him and hopefully a photo? I'm a family genealogist and interested in namesakes of distinction.
Gus was one of the marvels of that first Packers team. He was missing his left arm from his elbow down, yet played halfback and was described by Press-Gazette sportswriter Val Schneider as an outstanding blocker, a good open field runner and a sure-handed – although one-handed – receiver. "He is able to spear forward passes with the best of pass receivers," Schneider wrote. Rosenow was 27, one of the older players on the team. A native of Menasha, Wis., where he played at least a year of high school football, Rosenow was coaching at Green Bay West High School at the time. He stood 6-feet and weighed 170 pounds, and that was big for the day. In fact, he was bigger than the Packers' two starting tackles and center in that first game. While Rosenow had graduated from the University of Wisconsin in 1917, I could find no record of him playing football there. But I do believe he might have been the only college graduate on the original Packers, although at least two players on that first team played college football after they played for the Packers. Rosenow also played in 1920 and in the first three non-league games in 1921. However, he didn't play in any of the six American Professional Football Association games and, therefore, isn't listed on the all-time NFL roster. If you have any additional information on Gus, please pass it along. And the same goes for other readers. I'm interested in learning more about the players on those first two Packers teams.
Phyliss from Brownstown, MI
I was wondering if you have any information on Al Petcka. I heard he was my grandmother's cousin.
Like Rosenow, Petcka, 25, was one of the older players on the 1919 team. Although born in Chicago, he had played football at Green Bay East from 1910-12. He also was a veteran of previous amateur and neighborhood teams in Green Bay. Petcka started five games at left tackle for the 1919 Packers. He also played in four games in their second season. Interestingly, I believe you are at least the third person to contact me with some family connection to Petcka.
Trying to find more information on my grandfather, George Medley. The family has always thought he played two years for the Packers, 1919-20. Is there any source that might have more information?
George played six games in 1920 and started five at quarterback. He started the first three, missed two, started two of the next three and then didn't play in the last three, so he may have gotten hurt. I know there was a reference or two, or maybe even more, in the Press-Gazette years later identifying Medley as one of the original Packers, but that wasn't the case. Keep in mind, it was almost impossible for writers even as late as the 1950s or early '60s to get their hands on old editions of the Press-Gazette; and then, without an index, it was even more difficult to search for specific information. Thus, they were usually forced to write history from memory and such mistakes were not uncommon. In 1919, the Press-Gazette printed lineups, including subs, for all 11 games and George was never listed, nor was he in the team picture. However, he played with several of the original Packers, including Rosenow, on Green Bay's Northern Paper Mill basketball team in the winter of 1920, only weeks after the 1919 football season ended. That team advanced to play in the national Amateur Athletic Union basketball tournament in Atlanta. Your grandfather was a member of the 1917 Marinette High School team that won what was an unofficial state football championship. And four players from that team – the others were Buff Wagner, Eddie Glick and Sammy Powers – played with the early Packers. Now, can I ask a question: When I was in grade school, a George "Butch" Medley was an all-state back at Green Bay West and later played at Northern Michigan. Was he related to your grandfather?
My grandfather, Earl Skogg, played for the Packers (Green Bay City Team). His daughter, my mother, Joan Skogg (now Kaster), worked as a secretary for the Packers. I'd like to get a digital copy of the picture the Packers have on display. My grandfather is the second from the left.
I believe you're talking about the 1917 Green Bay All-Stars team picture in the Pre-Packers section of our Hall of Fame. That picture, taken in the old Hagemeister minor-league ballpark, is owned by the Neville Public Museum, and I believe you can purchase a copy through its website. As I stated, Calhoun joined the Press-Gazette in the spring of 1917 and immediately started organizing leagues and promoting sporting events. The Green Bay All-Stars' 27-0 victory over the Marinette Badgers that year was an example. Calhoun pitched it as the first semi-pro football game in Green Bay history, but it also was that team's first and last game. Curly Lambeau was the star, scoring two of the All-Stars' four touchdowns, the year before he played for Notre Dame. While that team had nothing to do with the Packers, I know your grandfather played at East High School; for the 1915 Green Bay Supply Co. team, one of the city's better amateur outfits pre-Packers; and then in that 1917 game. Going back to his days at East, future Packers Petcka and Wally Ladrow were teammates; and then three other future Packers besides Lambeau played with him on that All-Star team: Nate Abrams, Andy Muldoon and Jim Coffeen. No doubt, your grandfather was of similar ilk as a player. I also think he might have been a good hockey player, too. There were other Skoggs playing on local football and hockey teams, and the Press-Gazette didn't always print first names. But another of Calhoun's endeavors after he joined the Press-Gazette was organizing a city hockey league and a Skogg was one of the better players in the league. As background, Calhoun was a sophomore when he formed the first the first hockey team at his high school in Buffalo, and also served as its goalie and captain.
Timothy from Cupertino, CA
My great uncle, Wally Ladrow, was an early Packers player. One story is that Uncle Wally broke his leg in the first official NFL game against the Bears. His pregnant wife, Alma, made him quit football after that. Is there are any truth to the story?
Here's what I can tell you. Wally played in the Packers' first three non-league games in 1921, then got hurt and didn't play in the next three, although I don't know the nature of his injury. His last game was against Evansville on Nov. 6, the Packers' third APFA game. I don't know if he broke his leg at any point, but the Packers' first league game was against Minneapolis (not the Bears) and the Evansville game was the last for many of the homegrown Packers who got the team off the ground in 1919. They were replaced by new recruits who had some college football and even APFA experience in an effort to compete in what soon became the NFL. The Packers beat Evansville, 43-6, and so 21 players got into the game, whereas no more than 14 played in three of the other five APFA games. A 5-9, 180-pound back, Ladrow played in 10 games with the original Packers and in nine in 1920. He, too, played at East High in 1912. Ladrow also was captain of the Indian Packing baseball team and played for Green Bay's city baseball team in 1921.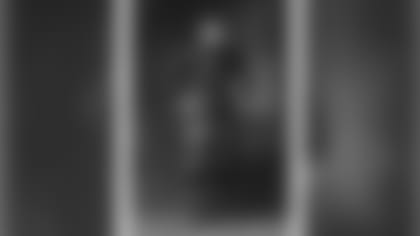 Wally Ladrow is my first cousin twice removed. I am hoping to encourage the Belgian Heritage Center in Namur, Wis., to add information on his Packers history to its displays. My first question is: Do you have any information that could be given to the BHC? Question 2, are you in contact with any of his descendants?
I don't have a lot more information than what I wrote in the previous answer, but I could provide some assistance in the future if need be. What I would suggest is trying to get the BHC to do a display on all of the other Belgians on the 1919 Packers in addition to what it has on Lambeau. I'm not sure of the exact number, but I believe there are others besides your cousin and Curly. Yes, one of Wally's grandsons is a friend of mine.
I was wondering if my dad, Herbert Webster, ever played for the Packers? He was born in 1894 and went to East High School.
No, he never played for the Packers. I believe he played at East High in the fall of 1911, actually on the same team as Earl Skogg. Your dad's 1912 graduating class at East also included Lee Joannes, who was president of the Packers from 1930 to 1947.