Morgan from Saint Croix Falls, WI
I thought it was refreshing to see a more physical Pro Bowl. What did you think of it?
I'm glad you feel that way. The reviews in my inbox are mixed. I turned off the game when Drew Brees flopped down at the 1-yard line as he was being chased by Terrell Suggs. The fans booed. I don't blame them.
Kerry from Huntingtown, MD
Given the defensive struggles in the middle, which do you think we are in greater need of, a safety or inside linebacker?
Find a playmaker at either position and you won't regret the pick. Never, ever draft for need unless you can marry it with value.
Vic, as a University of Minnesota alum, I have closely followed Ra'Shede Hageman throughout his college career. How did he look during the Senior Bowl week and what, if anything, did Tony have to say about him?
Tony said Hageman is inconsistent; that's the knock on him. Hageman was sensational on Monday, and then he disappeared the next two days, except for a play here and there. His size alone will make him a first-round pick, and because of his size, he'll zip up boards if he tests well at the combine, as Dontari Poe did.
Vic, what has happened to you? All of this talk of drafting defense has me questioning your devotion to drafting the best player available. I get that you marry value with need when you can, but when you can't, take value.
When have I ever said take need over value? Come on! What you're sensing is a sensitivity for addressing need while still picking from the top of the board. Every team in the league is trying to do that. Why? Because the fans are demanding it. The days of patiently building a roster are over. One loss has fans demanding that everybody be fired. General managers are panicked to address needs, but the best ones find a way to address need without leaving their boards and losing value, or spending too much in free agency and damaging their future salary caps. I'm describing a draft technique I refer to as "targeting," and I heartily endorse it, when it can be used. You target a prospect for whom you have a high grade and who would address a need, and then you move to where that prospect fits in the draft. Eddie Lacy is the best example I can provide. Trading back to pick him where he fit is the perfect example of marrying need and value. Tedd from Brielle, NJ
Vic, what are the chances of the NFL reinstituting the Super Bowl champs against the College All-Stars? I remember some great games and even the Packers were defeated.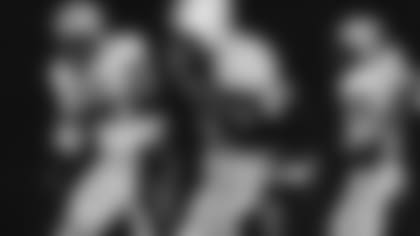 Packers CB Herb Adderley (26) in the 1968 College All-Star Game.
I remember a lot of very bad games toward the end of the series. I covered the last one. Both teams ran from the field straight to the locker room in the third quarter when a storm descended on Soldier Field. Everybody left, including me. With 1:22 to play in the third quarter, the 43-year history of the Chicago All-Star Game was complete; that was the end of the game forever. The College All-Stars lost the last 12 in a row and were held to three or fewer points in five of those games. They couldn't compete. The real killer was attendance; it declined from 105,840 in 1947 to 52,095 in the final game in 1976. Why? Because it had become a bad game. Starters for the NFL champions were playing only one series, and half the game was a match between the NFL champions' rookies vs. the best college players in the country, and the college kids still couldn't score. The NFL champions often found themselves playing against one or two of their own draft picks. The bottom line is that football all-star games don't work. The threat of injury is too distinct. They become an exercise in trying to avoid injury. That's not football. Football must be played with reckless abandon or I don't wanna see it, and apparently a lot of other people don't wanna see it, either.
Would Dee Ford be a perfect complement to Clay Matthews?
Another pass rusher? Sure, but that's not the issue. Ford wowed me at the Senior Bowl. He has an explosive first step. I fell in love with him, but Tony Pauline cautioned me in the video we did. Tony was spot on when he said Ford is a one-trick pony. He's a speed rusher; that's it. Remember Vinny Curry? I fell in love with him, too. How about Courtney Upshaw? These are forward-only players and we tend to fall in love with them for their pass-rush potential. The problem with those types of players is that their bust potential is very high because they can only do one thing. I wish Ford had been used as a linebacker at the Senior Bowl; I would've liked to have seen him drop into coverage and move laterally. If he tests well at the combine, as Ziggy Ansah did, Ford will move up boards. A lot of risk will be attached to Ford because I suspect he'll be overdrafted. I've learned to trust Tony's instincts more than my own.
What are your thoughts about the class-action lawsuit Raiders cheerleaders have filed against the Raiders? Reading the laundry list of allegations really upsets me. The wages alone are egregious. I figured NFL cheerleaders were making at least half of what refs make, not the meager $1,250 per season, as the lawsuit claims. Do you know if these working conditions are generally the norm around the league? If so, I am appalled.
I haven't given it much thought. I can think of an easy way to avoid such a lawsuit in the future.
Jeff from Victorville, CA
If offensive and defensive players can be called for illegal hands to the face, why does a running back not get called for it when he stiff-arms the defender in the face? Not even a facemask penalty! What gives?
The rules allow it, as long as the back doesn't grab the mask. It's kind of unfair, isn't it?
I feel it takes courage for a scout to look past the measurables and highly recommend drafting a player who is missing something like height and length, as in the case of Donald and Borland. If a scout is wrong on a player with all of the measurables, his position is defensible. If a scout goes out on a limb for a player like Borland and the player does not pan out like the scout felt he would, the scout is in a more vulnerable position. Your thoughts?
What if you pass on one of those guys and he turns out to be a star? How do you defend that? You had a chance to draft a guy who won the Outland, Lombardi, Bednarik and Nagurski awards, and then dominated in a controlled environment at the Senior Bowl, and you passed on him? That's what they'll say. It's a crystal ball business. There is no hiding behind anything. You are what your players are.
Your answers, Vic, both excite and annoy me. In this day of the salary cap, isn't it vital to draft players in almost every round that can come in and make an immediate impact so that a team doesn't need to go out and spend big bucks on free agents?
Sure it is, but you have to be careful, especially when you're at the bottom of the order, to avoid picking a guy with good technique over a guy with more upside. The guy with technique will often make an immediate contribution, but he's often as good as he's going to get. The guy with upside will require development and, therefore, patience, but he'll often be a better player down the road. All of that has to be considered when you attach a grade to a player.
Daryl from Junction City, KS
I didn't watch the entire game but I did see both of Caraun Reid's sacks. Do you think the Packers would look at him?
They'll look at him, all right. Everybody got a good look at Reid at the Senior Bowl weigh-ins last Monday. He easily won the "beauty" contest. Guys from Princeton aren't supposed to look like that. Reid is another guy who'll likely test and measure well at the combine, and he'll move up boards. He had a good Senior Bowl week and that's the perfect launch pad for him. The interviews at the combine are going to be big for Reid. As an Ivy Leaguer, he has options in life other than football, and he's made comments about having options. He's going to have to convince teams in his interviews that football is the single-most important thing in his life.
Vic, I grew up less than an hour from Virginia Tech, so I'm curious what you think about Logan Thomas as a quarterback at the next level.
After his big sophomore season, every time I've seen Thomas play since then I've thought to myself that maybe this is the day he knocks my socks off. My socks are still on. He's had two disappointing seasons. Maybe that's a product of expectations being too high for a guy that big and that talented, but he didn't show me much last week, either. There's some kind of disconnect, but I know a college scouting director whose opinion I greatly value and he loves Thomas. Somebody is going to pick Thomas based on the belief that whatever's wrong can be fixed. The guy's got talent, but I'm still wearing the same socks.
Eric from Grand Rapids, MI
With Jimmy Graham's comments about the franchise tag and Adrian Peterson's previous comments, is there a way for them to truly test free agency, or do they get tagged for years until either their skills decline or the tag costs too much? Or is the tag a way to keep a player stuck with that franchise?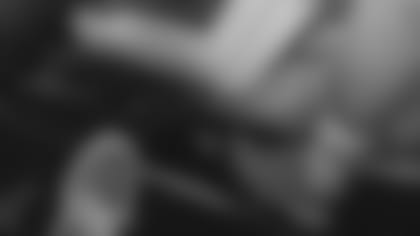 The franchise tag is a means for negotiating a new contract. It's a way of forcing players to get real, if you know what I mean. Teams don't want to use the franchise tag; it's bad for the salary cap because it's pure salary and it all has to go into the current year.
Dan from Chippewa Falls, WI
A wool, shawl-collared cardigan? Vic, if you ever wear something like that, I'm done reading this column. This is supposed to be a tough game for tough guys.
I wonder what that guy from Los Angeles thinks of my scoutin' shoes. Here's a picture of them on their way to Mobile.
John from Sheboygan Falls, WI
Jason Worilds from the Steelers, who are $10 million over the cap and it's a given he will play for someone else in 2014. Why not? Donte Whitner from the 49ers, who are a mere $6.9 under the cap for 2014. Why wouldn't we?
No team has a cap number now. You have to wait to see what moves they make prior to March 11, which is cap day. The Steelers have older players with high cap numbers and they're likely to release some of those players to make room for younger players. I suspect they will attempt to make room for Worilds and re-sign him, but that'll be difficult to do because the franchise fee is about $11 million and that's too high to be used strategically. Here's the risk with Worilds: Prior to 2013, he was largely viewed as a bust. One-year wonder or player coming into his own? It'll cost you a lot of money to answer that question. Whitner's a good player, but he'd want Dashon Golston money in free agency, and that would be a tough pill for the Packers to swallow. You're teasing yourself, John. You're looking through the glass at a display of candy, but there's a sign that says you can't buy any of the candy until March 11, and a lot of the candy will be taken out of the display by then, and that'll make the rest of the candy even more expensive. Randall from Zarczyce Duze, Poland
Vic, why didn't you stay in Mobile for the Senior Bowl game?
The game is meaningless in the scouting process. The scouts and coaches don't even stay. The practices are the important thing because they are conducted in a controlled environment that offers scouts and coaches the opportunity to see players doing what scouts and coaches need to know the players can or can't do. They see them in one-on-one drills. They get to measure them against each other. The players know the practices are the important thing and they attack those practices with more intensity than they do the game. The game is a fun thing. The practices are all business.