Because of the Packers' perceived need at safety, and because of the common opinion that Clinton-Dix will be off the board by pick 21, I took a look at some highlight footage of Calvin Pryor. What struck me is that he seems to lead with his helmet a great deal, as well as hitting receivers with his shoulder rather than tackling. It looks to me that Pryor is more of a Brandon Meriweather than a Troy Polamalu. What is Tony Pauline's opinion of him?
Tony doesn't believe there's a safety in this draft class that fits as high as No. 21. He has Pryor rated slightly ahead of Ha Ha Clinton-Dix. We need to move on from this.
Mark from Stewartville, MN
Vic, can you give some examples of players drafted 21st overall who have turned out to be outstanding pros?
Alex Mack is the best No. 21 pick since Vince Wilfork in 2004, and he was the best one since Randy Moss in 1998. Looking through my handy-dandy, homemade, all-time draft book, the No. 21 spot has been a real dog over the last 25 years. I mean, there have been a lot of embarrassing picks at that spot. I've just decided the Packers should trade out of 21.
Jeffrey from Milwaukee, WI
Vic, if the Packers decide to take a safety in the first round and Clinton-Dix and Pryor are not available, do you think they could trade down and get a guy like Deone Bucannon? He's a big safety with very good speed, can tackle and can cover very good.
Mike from Kansas City, KS
If the price could be negotiated to the Packers' satisfaction, how much would Eric Berry interest them?
Trade a draft pick for a player? Somebody would have to kidnap Ted Thompson and hold him hostage until the deal is done, but I'm all for anything that would make fans stop obsessing about safety.
Chris from Fond du Lac, WI
Vic, last week you said Craig Loston was the only safety at the Senior Bowl who stood out to you, however, I read that Jimmie Ward was named the Most Outstanding Defensive Back of Senior Bowl week. Why the discrepancy?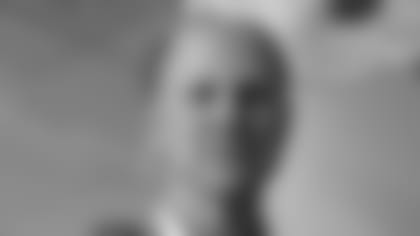 Phil Savage
Senior Bowl Director Phil Savage announces his position rankings during the Senior Bowl and he put Ward at the top of the defensive back rankings. It's important to note Savage is a former NFL GM and that he and Ward are natives of Mobile. Here's what I can tell you about Ward and the Senior Bowl. During practice, a bunch of school kids began chanting, "Jimmie Ward, Jimmie Ward." I said to Tony, "Have you seen him do anything this week?" Tony said he hadn't. Other than the first day, I hadn't seen much of anything from the defensive backs or the wide receivers. The other two days were very windy and the deep ball was missing from practice. I can remember a lot of deep balls thrown the previous year, and that's what you want because you find out who can flip their hips, close on the ball and play it in the air. Dwayne Gratz, Blidi Wreh-Wilson and Desmond Trufant stood out in those drills last year, but I can't remember a defensive back jumping out at me this year. I'm giving you a reporter's opinion. Savage studies the tapes. He's taking a harder look and he obviously liked what he saw in Ward. Mel Kiper loves Ward. I would definitely put more stock in Savage's and Kiper's reviews of Ward than mine, but I'm not going to lie to you and tell you I saw Ward making plays all over the place. I didn't see him make one.
Vic, I understand you picking Willie Mays for greatest; most sports reporters do. I choose Roberto Clemente easily. Greatest arm ever, incredible first-to-third speed, homers, singles when needed, bunt to bring a runner home and unselfish to the core, a consummate team player. What say ye?
He was my idol. I lived and died by his batting average. I would love to say Clemente was better than Mays, but he wasn't. It wasn't until the latter part of Clemente's career that he became a power hitter. Through most of his career, he was a bad-ball, opposite-field singles hitter. He didn't drive in a lot of runs until 1966, and that's when his career shifted gears. He started to pull the ball and that's what had been missing through the prime of his career and it's why he was largely ranked behind Mays, Hank Aaron and Frank Robinson in the National League. The Clemente that won the 1971 World Series MVP was different from the Clemente of his prime. Having said all of that, there's one thing about Clemente that doesn't get mentioned: He hit top pitching. He was the one guy that hit Sandy Koufax.
George from Hutchinson, MN
In your opinion, what other teams have a desire to draft a center in the top three rounds, like I think the Packers do?
If the Browns match the Jaguars' offer for Alex Mack, then the Jaguars will have a distinct need at center. Is their second-round pick too high to pick Weston Richburg of Colorado State? Richburg is thought to be the top center.
Vic, who are three players that could be drafted later than they are projected?
I still think Aaron Donald's smallishness will cause him to fall on draft day. Teddy Bridgewater has been disappointing in workouts; he could be this year's Geno Smith. Allen Robinson turned in a terrible workout at the combine. He was too heavy and too slow, and even though he dropped weight and bettered his 40 time at his pro day, I think a deep crop of wide receivers and the lack of deep speed are going to drop Robinson farther than a player of his talent should fall.
Fans not understanding tags may be the biggest reason they think free agency can fix teams. Is the business of the NFL getting too complicated for the casual fan to appreciate how great having a good front office is?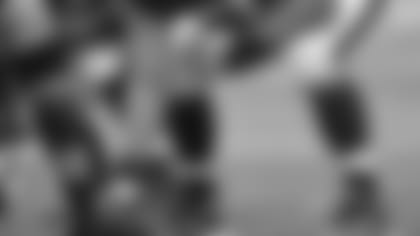 Browns C Alex Mack
Yes, it is. The inner workings of this game are becoming too difficult for fans to understand. Who has the time to devote to learning this stuff? Sports shouldn't be this difficult. The Alex Mack situation is a perfect example. The Browns transitioned Mack. As it's turning out, everyone is going to lose in this deal. The Jaguars worked hard on an offer sheet and the Browns say they're going to match, which means the Jaguars wasted their time and money courting Mack, the Browns are going to grossly overpay for Mack and Mack is going to lose seven figures in tax money he wouldn't have to pay if the Browns didn't match. It's a lose-lose-lose. Why should the fans have to know the inner workings of all of this, when it was all a waste of time that changed nothing? Get rid of the transition tag.
Oh, boy, here come the questions about golf and other boring sports such as baseball, tennis, watching paint dry, etc. I love your column, but I just skip right past those questions.
I don't think you have to worry about tennis questions. I'll dabble on some other things, but not tennis. The most important thing is to get this safety issue decided. Calvin or Ha Ha? Or how about Jimmie Ward? He had a great Senior Bowl; too bad I missed it.
I would like to see the Packers draft a tall WR. I see what a Calvin Johnson has done when smaller men try to defend him. What are the chances the Packers will find someone like that in this year's draft?
There are plenty of tall wide receivers in this draft. Mike Evans and Kelvin Benjamin are 6-5. Martavis Bryant is 6-4 and can fly. Brandon Coleman is a late-round guy who's 6-6. This draft is loaded with any kind of receiver you want.
With no Jermichael Finley for next season, what are the odds of trading up for Eric Ebron?
It's the one trade-up scenario that makes sense. The Packers wouldn't have to go up far for him. Do they like him enough to do that? I don't know. What I do know is the Packers have need at tight end and Ebron is one of those mismatch tight ends Mike McCarthy loves.
I've come to trust Tony Pauline and Vic Ketchman.
Do not trust me. I'm serious. I'm just a reporter, not a scout. I tell you what I see and hear, but I do not pore through tape and evaluate prospects. Tony does that. Trust him.
If draftniks are so good at what they do, why aren't they employed by NFL teams?
They already have draftniks.
Tudor from Saint Augustine, FL
Who would you take at No. 3 if you were Jacksonville's GM?
Tony's 1-2-3 is Clowney-Mack-Matthews, so I guess it would be one of those three. You know how I am about this stuff, especially when you're that high. You don't dare reach when you're that high; the cost of failure is way too high.
Do you think a player who took PEDs should be eligible for the Hall of Fame (any sport)?
If he was officially detected for having used a legally banned substance, it should count against him. I know, a lot of guys used them and avoided detection or used them when they weren't a banned substance, but we can't turn this into a witch hunt. Barry Bonds was convicted of obstruction of justice. That's a fact and it has to count against him.
Vic, I just got a call from the school. My four-year-old "lost his footing on a toy and bumped his head." The teacher went on to say there is no bump or redness and he is experiencing no pain at all, but she wanted to let us know. Thought that would give you a chuckle.
One day, football coaches will have to call parents and tell them their son was tackled at practice today and he got a boo-boo.
How do you think Mays would have done if he had played a portion of his career at AT&T Park, as compared to Candlestick?
I think you know the answer to that.
I love your responses to people who try to set you up. I loved your response to the Colin Kaepernick setup. You seem like a class act. Really enjoy your column and have developed a new love of the business side of the game as a result of it as well. Thanks for all you do.
I don't want to be a class act. In some ways, that's almost insulting because it suggests that I know how to answer questions in a politically correct way. I don't like politically correct. It's a lie. I wanna be known as a guy who could be trusted to answer questions with his honest opinion. If you don't like it, too bad.