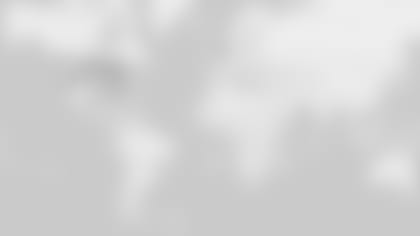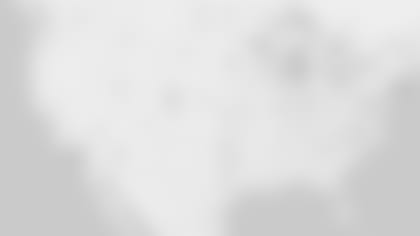 Vic, hope you're able to stay dry in Seattle. Would the Packers be the favorite if the game was at Lambeau?
I think it would be a pick 'em. In my mind, it still is a pick 'em. I believe these are two evenly matched teams that come at victory from different paths. I expect one play to decide the game.
Vic, if Seattle wins the time of possession battle it will be difficult for the Packers to win the game. The key to the game is the Packers offensive line. By winning the line of scrimmage on offense, our defense is fresh while preventing Seattle's offense from getting in a rhythm. I believe the game is riding on Sitton, Bulaga and company. They win, we win.
Vic, I just heard Marshawn Lynch is going to wear $1,100 gold cleats. Man, I hope we beat these guys.
I'm going to wear a brand new tie on Sunday. It's a bold, blue tie I think will really look good with my light-blue, button-down shirt and khaki pants.
It's ridiculous to hate a football team. If the Seahawks were the Packers, you'd love them.
I love the way Lacy said it: "They're in my way." That sounds like just win to me.
What else is there, play well but lose? Winning is the goal and the Super Bowl is the opiate that makes 32 teams crave victory. If ever the words "just win, baby" have meaning, it's now. If the Packers were on the right side of another "Fail Mary" play, would you accept it? You bet you would. Just win, baby.
Mike from Cottage Grove, MN
Vic, you have been touting the run game and Lacy for the last three games as the make or break scenario for the Packers to win. You are saying it again for this upcoming Seattle game. What has won for the Packers is a dynamic offensive line, receivers executing and the skills Rodgers possesses. Why do you stick to this run theory when it hasn't turned out that way?
I disagree with your assessment. It was Eddie Lacy's running on the first series of the game that put the Cowboys into fear-the-run mode and, in my opinion, it allowed the Packers to shift gears and go wide open late in the game. I'm sticking to what I believe. The team that runs the ball and stops the run the best on Sunday will win the game.
Ever since the Buffalo game, I have been expecting the Packers' season to end in Seattle. I actually feel less anxious about this game than the last two, since the Packers are guaranteed to either meet my expectations or surpass them.
Whatever it takes, Nathan, but how many good days did you ruin with worry to protect one day from despair that might not even happen? Is it worth it? I don't think it is. Enjoy the game. They'll be plenty more of them in your lifetime.
Vic, I've decided I'm fully prepared to sell my soul to the devil himself and live out my days doing his dirty work to secure a Packers win in this game. I don't care about the Super Bowl. I just want this one. Would you say I am not well adjusted?
I would say you might get your wish for telling that lie. Not care about the Super Bowl? Yeah, sure.
Harley from Monticello, WI
How will Aaron respond to the Seahawks' attacking defense?
By finding the open receiver. There better be one.
I live in Seattle and I am sick of Seattle fans. I really want Seattle to lose. It was bad enough living here the two years after the "Fail Mary" game. This one is gonna be too much if we lose.
When the Packers' buses arrived at the hotel last night, some young Seahawks fans began taunting the players as they walked off their bus and into the hotel; it was all in fun. I smiled and thought to myself, "I love this kind of stuff." What's wrong with me? I'm 63 and I still act like a child.
Heidi from Mountain View, CA
How much do you enjoy coming up with your smart-aleck answers? Thanks for putting a face on it and the great videos from you and Mike.
I enjoy it very much. I'm not well adjusted.
You covered the Jags for the majority of Greg Jones' career. Any fond memories you can recall now that he announced his retirement this week?
Of all the players I've covered, Greg Jones and Ernie Holmes are the two I would least want to fight.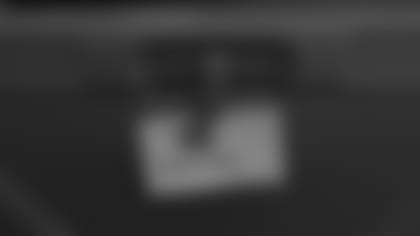 Vic, what was the mood like on the plane ride out to Seattle? Did you notice anything different?
This is the last thing I saw before I went to sleep. It was a quiet ride.
Vic, why is it I was extremely nervous for the Cowboys game, but this week I am completely at peace?
It sounds to me as though you have achieved acceptance and, frankly, I don't like the sound of that. I don't know why everyone is so afraid. Afraid of what, being wrong? What's so bad about saying I was wrong? I thought the Packers would win in Seattle in Week 1 and I was wrong. I think the Packers are going to win tomorrow. If I'm wrong, I'll say I was wrong, again, but I refuse to live in fear of my emotions and my opinion. Folks, this is the last "Ask Vic" of the week. It's been a good week. For the 11th time in my career, I will cover a conference title game in which the team I cover will play in the game. Six of those games were in my first eight seasons, which means I will have covered five in the last 35 years. I am grateful for the opportunity I'll have tomorrow, and I encourage you to do everything in your power to increase your enjoyment of what you'll experience on Sunday.