Packers team historian Cliff Christl is the author of "The Greatest Story in Sports," the definitive and comprehensive history of 100-plus years of Packers football, set to be published later this fall. In this weekly "Sneak preview" series, Cliff will provide various treats and tidbits from each of the book's 11 chapters.
A Picture Worth 1,000 Words – The Packers split Don Hutson out wide occasionally, but it was mostly late in his career. Thus, he might have been the first offensive end of his day to line up at times similar to today's wide receivers. But to say he played wide receiver is a misnomer. In Curly Lambeau's Notre Dame Box – his offense throughout Hutson's career – the ends lined up tight to the tackles and then when the backs shifted before the snap, so did the ends. They shifted one yard outside the tackles. The above photo is Lambeau's diagram of Hutson's 83-yard touchdown pass in his second pro game.
A Bite of Text – In truth, the Packers never drew particularly well at home – other than for Bears games – until after they built what is now Lambeau Field in 1957. What kept them in business was their appeal on the road. They were the league's best drawing card and, thus, its most sought-after opponent when teams were filling their own home schedules.
Robbing the Databank – In 1930 and 1931, when the Packers won their second and third straight NFL titles, they drew the NFL's biggest crowd of the season both years – 37,000 and 35,000, respectively – when they played the Giants in New York. The Packers also drew the biggest crowds for a Bears game in Chicago both years. That box office appeal, when attendance for most NFL games was less than 12,000, was what allowed the Packers to survive through from the early 1920s into the 1940s.
A Secret to Share – Eight months before the Packers went into receivership in 1933, NFL owners at a special meeting in Pittsburgh secretly transferred ownership of the franchise from the community-owned Green Bay Football Corporation to team president Lee Joannes to keep the Packers alive.
Memory to Cherish – When the Packers played the Staten Island Stapletons in the early 1930s, they stayed at the largest hotel in Manhattan, dressed in their uniforms in their rooms, walked through the lobby, boarded a bus that took them to the ferry dock and transferred to a ferry for a 20-minute ride to the island before – on at least one, but maybe two occasions – walking roughly two miles in their uniforms on city sidewalks to the Stapletons' bandbox stadium.
Deathbed Moment – When the Packers went into receivership in 1933 after losing a lawsuit, the judge handed Frank Jonet, the receiver, $76.18 along with more than $15,000 worth of judgments and unpaid bills.
If You Were a Fan – When the Packers won the Western Division in 1939, they elected to play the NFL Championship Game in Milwaukee rather than Green Bay. NFL owners might have put pressure on the Packers to do so for the sake of a larger gate, but team officials made the decision. Fans in Green Bay were irate and some boycotted businesses owned by those officials, although thousands of others took trains to Milwaukee to watch the game.
Shattering Myths – No, Hutson didn't sign contracts before his rookie year with both the Packers and the NFL's Brooklyn Dodgers. And, no, he wasn't awarded to the Packers based on the postmarks on two envelopes sent to league president Joe Carr. Not only is there no record of it in his personnel file in the NFL office, but Hutson also admitted as much. What's more, there's no evidence of it based on his timeline and Curly Lambeau's timeline in late 1934 and early 1935. Also, Hutson might have been the fastest end in the NFL, but he never even won a 100-yard dash in a dual track meet at Alabama, much less a conference or NCAA meet, despite claims he could run a 9.7 100 or even match Jesse Owens' speed.
Best Player – Clarke Hinkle, Pro Football Hall of Fame fullback from 1932-41. Why him and not Hutson? Hinkle played eight years in the 1930s; Hutson, five. Hinkle, who played fullback and what was also called the fullback position – or what today would be a linebacker – on defense, was the better two-way player when some players were still staying on the field for close to 60 minutes a game. More convincing, Buckets Goldenberg, who played 13 years for Lambeau; Mike Michalske, Pro Football Hall of Fame guard; and Verne Lewellen, who spent roughly 30 years with the Packers as a player, their minor league coach, executive committee member, general manager and business manager, all called Hinkle the Packers' greatest all-around player.
Overlooked by History – The 1940 NFL draft was held on Dec. 9, 1939, in the Empire Ballroom of Milwaukee's Schroeder Hotel (now the Hilton City Center).
Among the Chapter's Rare Photos – A color picture of the 1930 Packers wearing gold or yellow jerseys. The Packers wore gold jerseys with a small blue circle in the front where their numbers appeared in both 1929 and 1930.
Biggest Game – The Packers played in their first NFL Championship Game in 1936 and won their fourth NFL title by beating Boston, 21-6, in New York. The Packers hosted an NFL Championship Game for the first time in 1939 and won their fifth title by beating the New York Giants, 27-0, in Milwaukee.
Unsung Hero – Members of the Hungry Five: Andrew Turnbull, Lee Joannes, Dr. W.W. Kelly, Gerald Clifford and Lambeau. Lambeau kept the team together on the field. The other four men, along with receiver Frank Jonet, kept it operating for almost a year and a half when it was out of money and deep in debt.
Center of Controversy – Emmet Platten, local radio personality, Packers shareholder and Lambeau critic, stormed out of the stands at old City Stadium during a Packers-Bears game in 1936 and threw a haymaker at the head linesman only to miss and nail Bears tackle Ted Rosequist square on the chin instead. Two days later, Platten's letter defending his actions ran in the Green Bay Press-Gazette.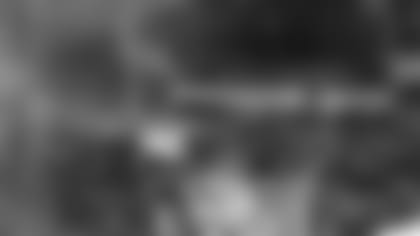 Only in Green Bay – When the Packers arrived home from New York after winning the 1936 NFL Championship Game, they were greeted by an estimated 10,000 fans at the old Milwaukee Road freight depot on Washington Street. From there, fans and players alike headed to the Hotel Northland, where they filled the lobby and set up a temporary bar in the dining room to celebrate together. The next night, the players were treated to a venison dinner by Bertrand's Sporting Goods in nearby Duck Creek. The following night, they were honored at a "Victory Banquet" at the Columbus Community Club and each player was given a gold wristwatch.
Sadly, but True – Those who decided long after he retired to change Johnny Blood's name, which he used throughout his pro career, to Johnny (Blood) McNally have taken some of the shine off one of the Packers' most colorful stories. Johnny Blood played in the NFL for 14 years, including seven with the Packers. No Johnny (Blood) McNally was ever listed, as far as could be determined, in an NFL lineup for as much as a single game. Referring to him as Johnny (Blood) McNally during his years as a player is as absurd as it would be to call Marilyn Monroe by some concoction of her birth name and stage name.
Would You Believe? – The Packers finished the 1932 NFL season with a 32-day, six-game road trip to Boston, New York, Portsmouth, Ohio, and Chicago. Upon returning home on Dec. 11, they stayed less than 48 hours before departing for a postseason barnstorming tour. After playing two games in Hawaii and two more on the West Coast, the first two Packers to return to Green Bay arrived on Feb. 7. In all, the Packers covered roughly 15,000 miles over the course of the two trips and were gone for 90 days. Plus, Lambeau had some bad news for his wife when he arrived home.
Rescued from Oblivion – Larry Craig joined the Packers in 1939 and played 11 seasons. He never made an all-pro team. He was listed as a quarterback for most of that time and played the position on offense, but he never threw a pass and rushed for only 16 yards on 10 carries. But one could argue he deserves consideration for the Pro Football Hall of Fame. Nicknamed "Superman" by his teammates, he probably would have been a perennial all-pro if both offensive and defensive teams had been selected, not just 11 players. Hall of Fame quarterback Sammy Baugh said he was the best pass rusher and the best blocking back he faced in his 16-year career. Bob Waterfield, another Hall of Fame quarterback, picked him as one of the two best defensive ends he faced in his eight-year career.
A Life of Mystery – The life lived together by Curly Lambeau and Sue or Billie Copeland, his second wife and a former Miss California. The two were married for nearly five years, but little was known about their time together until a paper trail full of surprises was uncovered in the process of researching this book.
A Quote to Remember – "Back about the time I came here to play, federal agents made a raid and arrested 60 or 65 barkeepers. But when it came to court, all of the barkeepers went free and two of the federal agents were thrown in jail. That's what always has impressed me about the spirit of Green Bay." Johnny Blood told that story a crowd the night in 1965 when the first six Packers inducted into the Pro Football Hall of Fame were honored at Green Bay's Elks Club.