How about a salute to the grunt workers of the gory years?
First, the term "essential workers" might be timelier and more endearing, but we're talking football, so grunts it is.
Having covered the Packers for most of the 24-year drought from 1968 to 1991, I always felt the players were better than the coaches running the show.
Granted, the Packers were short on playmakers. The only star who endured was James Lofton. But, again, that was mostly due to bad decisions at the top of the Packers' football operation (Ted Hendricks), bad judgment on the coaching front (John Brockington), injuries (Willie Buchanon and Eddie Lee Ivery) and bad drafting (Joe Montana and Ronnie Lott).
Yes, there also were quarterback issues that overrode all others for most of those 24 seasons, but those, too, were caused largely by bad trades, bad drafts and bad decisions.
As lousy as the Packers' overall record was during that stretch – 146-281-9, the fourth-worst winning percentage among 28 teams – only four of their own No. 1 draft picks were top-five selections. In other words, they never really bottomed out. Never went winless or won fewer than four games.
That was because they had a number of hardworking and hardnosed players who didn't know the word quit. Here's a high five of the most unsung based on toughness, durability and undervalued talent.
Only offensive and defensive linemen were considered. Players inducted into the Packers Hall of Fame, Pro Bowl selections and all-pro (first-team) picks were ineligible.
1. Alden Roche, DE, 1971-76 – Roche epitomized the scrappy, unheralded players of that period. Showed up every day, worked hard, highly competitive, solid contributor, dependable teammate. In six years, he missed one game. A second-round draft pick by Denver in 1970, Roche was traded to the Packers as part of the Don Horn deal. He played all but the first play of his first game in Green Bay and started the second for an injured Mike McCoy, but wasn't inserted into the starting lineup until the last eight games. When it became obvious Roche was maybe the Packers' best defensive lineman and sitting the bench, he proved to be versatile enough to start wherever needed – for Lionel Aldridge at right end, McCoy at left tackle and Clarence Williams at left end – and was chosen the team's most valuable defensive player at the end of the season. Thereafter, Roche became a fixture at right end. Although better against the run, he was relentless and had just enough quickness to be a decent pass rusher. He was a key player on the NFL's second-ranked defense when the Packers won the NFC Central Division in 1972 and shared the team lead with 8½ sacks in 1976. "Roche is the type of guy you'll have to beat," said his coach, Dave Hanner. "He never beats himself. He gives such a great effort and that's the name of the game."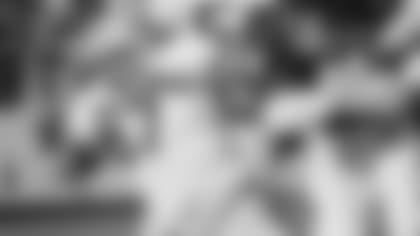 2. Robert Brown, DE, 1982-92 – One of Brown's defensive coaches once said that "he could two-gap an elephant," according to Larry McCarren. A fourth-round draft pick in 1982, Brown was a 6-foot-2, 238-pound backup linebacker as a rookie. He bulked up to 250 pounds his second year, moved to defensive end and was a special-teams standout. His playing time increased in 1984 and in 1986 he became a fixture at right end. He played 11 seasons and never missed a game. Strong, good hands, hustled, played with leverage and a better pass rusher than he was credited for being. His 25½ career sacks ranked 14th on the Packers' all-time list heading into this season. "Robert plays steady and solid every week," former line coach Greg Blache once said. "You can count on it like a clock turning."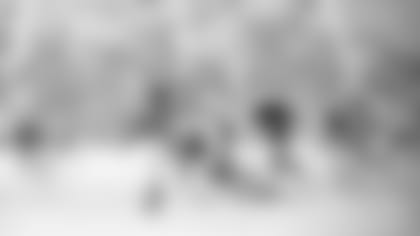 3. Dick Himes, T, 1968-77 – Of the players on this list, he's probably the most deserving Packers Hall of Fame candidate. A third-round draft pick in 1968, he was a product of Canton, Ohio, high school football and Woody Hayes' powerhouse program at Ohio State. Himes replaced Forrest Gregg as the Packers' starting right tackle in 1970 and started 97 of 101 games over the next six years, although he battled knee problems at times. When healthy, Himes had good enough feet to both drive block and pass protect even if he didn't always look pretty. Also, his second-effort plays would sometimes jump off the tape. "He's a very much underrated ballplayer," said Rollie Dotsch, his line coach from 1971-74. Bill Curry, Himes' line coach in his 10th and final season, said, "The thing that stands out about him in the films is his effort. He's an all-out player."
4. Derrel Gofourth, G, 1977-82 – There were times he looked like a mummy wrapped in bandages and braces from head to toe. But he almost always played through his myriad of hurts. A seventh-round draft pick, he backed up McCarren at center as a rookie. Moved to left guard in 1978, Gofourth started 63 straight games before missing the season finale in 1981. "He was snapping turtle tough," said McCarren. "When you're talking about just toughness, Gofourth was all-universe." Strong and instinctive, Gofourth was best as a drive blocker and pass protector. Bad knees limited him in the pulling game. "He was an old-fashion tough guy," said Dick Corrick, former Packers director of player personnel. "He wasn't a great athlete. Again, he was a guy who was a football player. If you're going to go to the combine, you wouldn't pick him. But if you wanted to win a football game, you just might."
5. Terry Jones, NT, 1978-84 – The Packers always seemed to be looking to replace him, but found out in 1983 when he tore his Achilles tendon on the first play of the season opener how much they missed him. When Jones was healthy and played well in 1981 and '82, the Packers ranked ninth and eighth in team defense. Contrary to what some might think they remember or claim, the Packers' defense was better both of those years than their 23rd- and 12th-ranked offense. Without Jones in '83, the Packers ranked 28th and last in total defense, including 26th against the run. When defensive coordinator John Meyer installed the 3-4 defense in 1980, Jones, an 11th-round draft pick two years earlier, played behind third-round rookie Charlie Johnson, the bust the Packers selected ahead of Montana. The next two years, Jones played a big part in their jump from 25th into the top 10 on defense. "You could count on him every damn Sunday," said Corrick. "He wasn't one of those 320-, 350-pound nose tackles. He was just a good athlete. He had quickness. He could take the gaps. And he was strong enough at the point of attack." Although undersized at 6-2, 260 pounds, Jones played with smarts, effort, leverage and uncanny technique. He had a knack for locking his arms and controlling a center. "I've got the best teaching reel I've ever had because of him," Dick Modzelewski, his coach in 1984, said.