Vic, what was your goal when you started with packers.com and have you achieved it?
I'm glad you asked this question. Professionally, I had two main goals: 1.) Help provide a product Packers fans would enjoy and value. 2.) Tap into the Packers' huge fan base so this new project would produce a large audience. Only the readers can answer the first question. The answer to the second question is that in 2011 packers.com was No. 1 in the league for unique visits, and in 2012 it was No. 2. We'll see what this year brings. Selfishly, my goal was to cover big games. I had gotten away from that and I missed it. In the three years I've covered the Packers, it's felt as though I've covered nothing but big games. Certainly, the games in December of this season all qualified. They gave me an energy writers love to feel on deadline; the Chicago game is an all-time memory. I'm glad you asked me this question because the man who brought me here and is responsible for all of this is leaving here today. Tim Connolly, the Packers' vice president of sales and marketing, is leaving the full-time employment world and returning to Florida; it's a good time of year to do that. Tim has a litany of achievements, the most impressive of which is his role in the south end zone expansion. He's the money man, and every franchise in this league needs a good one because he's the guy that keeps up with Jerry Jones. I'm not kidding, folks. If you don't drive revenue, you won't win games. The big-money teams will bury you by transferring their player costs onto you, which is what the salary cap does. The big-money teams drive revenue that increases all teams' salary cap, but even though they share the cost equally, they don't share the revenue equally. On Tim's watch, the Packers kept up with the Joneses. For me, he opened a new door. He brought me to a place where I could cover big games and grow, and infect a wonderful fan base of rabid and supportive fans with my views on football. He got the farewell helmet with all of the signatures on it today, but I owe him more. I owe him thanks for all of the big games I've covered and the big ones still left to cover. Thanks, Tim.
Lee from Mountain Home, ID
Vic, Rob from Colorado asked about picking up a defensive player in free agency, instead of the draft-and-develop plan. Have you forgotten Reggie White? What a pick up and worth every penny.
I hadn't forgotten, Lee, but that was nearly 20 years ago. Free agency was in its infancy back then and teams were struggling to understand how to deal with it. The Eagles were in denial; they didn't think White would leave. Much has changed since then. Teams are much better at keeping their core players now. White would've never gotten out of Philadelphia today. What we're going to see, again, is that the list of free agents is going to dwindle dramatically once teams are permitted to start passing out the tags. The Whites and Charles Woodsons won't be there. Those kinds of mistakes are much fewer and farther between now. In my opinion, the challenge teams tight against the cap face is finding the bargains in free agency. Find the guys that can patch a hole in your roster without creating one in your cap.
Eli from Rechovot, Israel
Vic, you keep saying the cap is your friend. OK, but what happens if a team goes over the cap? Do they pay a luxury tax or something?
The league starts voiding contracts in chronological reverse order until the team is under the cap. No team is going to allow itself to get to that point.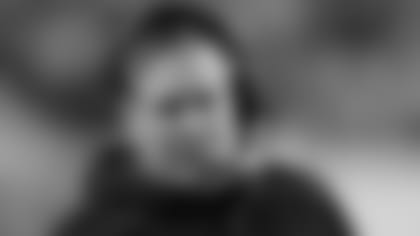 Bill Belichick
OK, that's it, I can't take it anymore. After reading your statement about Belichick being the best of all time at getting the most out of the talent available to him, I must stand up and say something. Do you realize what team you are writing for? The idea that you would try and pass off this opinion of yours to Packers fans, knowing the history of our team, is almost insulting. Look, I have no doubt you will smugly stand by your opinion, but please allow me to disagree, and there are 11 Packers in the Pro Football Hall of Fame that will disagree as well. I've read your opinions about Lombardi, that he never would have had the same success with the Redskins. Allow me to inform you that no one developed talent, before or since, as well as Lombardi. No one put his players in a position to be successful, before or since, as well as Lombardi. Not Belichick, not Walsh and for darn sure not Chuck Noll. Lombardi's legend is completely based upon the fact that he got the absolute most out his players. There are 11 players in the Hall of Fame that played for him. And with the exception of Ringo, Gregg and Nitschke, none of them would be in there had they played for anyone else, including Bart Starr. Can you say Tom Brady only had success because he played for Belichick?
Thank you for making my point for me. How many Patriots players during Bill Belichick's time as the team's coach will make it into the Hall of Fame? Two, Tom Brady and probably Ty Law. Vince Lombardi assembled a team of great players and then coached it to unparalleled success. You could do that in those days because there was no salary cap or free agency to rob you of your players. Belichick needed a running back and he went out and got Antowain Smith, and then Corey Dillon, and then BenJarvus Green-Ellis, and then LeGarrette Blount. He's won with a variety of receivers, from Troy Brown to Randy Moss, David Givens to Reche Caldwell, Deion Branch to Rob Gronkowski, Wes Welker to Julian Edelman. He's won with Richard Seymour at defensive tackle, and then with Vince Wilfork at tackle. Belichick has won with Law at cornerback, and even with Troy Brown at cornerback. He used Mike Vrabel as a linebacker, and as a touchdown-catching tight end. He won with Adam Vinatieri as his kicker, and now with Stephen Gostkowski as his kicker. I have never known a coach to more fully access and utilize the talent available to him than Belichick has, and his ability to be flexible with personnel is more than amazing. He won a Super Bowl with Branch as a star, traded him to Seattle for a first-round pick, and then re-acquired Branch a few years later for a fourth-round pick. It's a different game than the one Lombardi coached. This isn't pick and stick. This is a game of replacement, and Belichick is the master of it.
Jeremy from Long Beach, CA
Vic, using the purely scientific approach known as the eye test, I have noticed a drop-off in long passes from Rodgers since his MVP season. My question is do you see the same trend happening, where Rodgers is playing the short game?
No, I don't. I thought the big ball returned to the Packers offense this season, the result of having established a running game that forced defenses to bring an eighth man up to the line of scrimmage. The season finale in Chicago is the perfect example. The Bears employed an attack-style game plan that left a lot of single-high safety we almost never saw in 2012. That's what my eyes saw. The touchdown pass to Randall Cobb?
Nikhil from New Delhi, India
Vic, you mentioned Kaepernick isn't a gunslinger, but he doesn't seem like a slant-route or quick-route passer, either. It seems he is throwing the ball downfield, which satisfies my definition of a gunslinger. He just doesn't do it as many times a game as others. Tell me what I've missed.
He's averaging 26 passes a game. That's not a gunslinger. In 2006, Brett Favre averaged 38 passes a game. That's a gunslinger.
I was just scrolling down nfl.com and saw an article on draft needs. It said the draft is deep in corners and the Packers may look to go there.
Even considering the uncertainty about who will play center, the Packers offensive line looks like it could be a real strength next year.
Just about everything on the Packers offense appears as though it could be a real strength next season. Offense isn't the concern; defense is the concern.
Trevor from Marquette, MI
OK, so the 2008 Packers had Rodgers finally at the helm, and the team goes 6-10. I look at rookie quarterbacks like Geno Smith, who went 8-8 this year, and think that surely Rodgers could have been at least that good his first year out. What was the football world thinking about Aaron when he was finally given the keys? I wasn't following the NFL very closely at the time.
The first time I saw him was in a 2007 preseason game at Lambeau Field. I remember writing in my in-game blog, "What are they waiting for?" The next time I saw Aaron Rodgers play was late in the 2008 season. He left no doubt in my mind that he would be a star. I thought he might've been the most talented quarterback I had seen all year.
Matthew from Maffra, Australia
If Derek Sherrod and Bryan Bulaga make full recoveries, yes, the Packers will be loaded at tackle, and that is a luxury of luxuries in this league.
Vic, if the 49ers win the Super Bowl and the overall value of their roster raises considerably, do you foresee them having to let go of many key players?
Kaepernick was a $1.4 million cap hit in 2013. His cap number next season is $1.6 million. That's when you know what hits the fan because Kaepernick is scheduled to be a UFA in 2015, and that means it's negotiations time in San Francisco, and that means the 49ers are going to have to start letting guys go or push money out and begin mortgaging the future. You know the drill. Anybody that doesn't know the drill really doesn't know the NFL. The cap runs your team.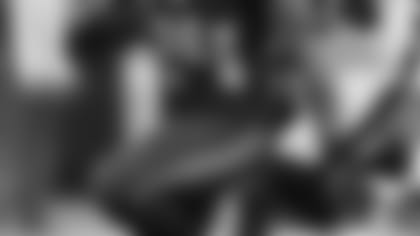 Seattle RB Marshawn Lynch
Back when Marshawn Lynch was a free agent and the Packers badly needed a RB, many fans were appalled when we didn't pick him up. Had we taken him, how would that have affected us currently, in regard to the cap?
Lynch was an $8.5 million cap hit in 2013. That's a big number for which the Packers would've had to find room. The Seahawks can house it because Russell Wilson was a $681,000 cap hit in '13. The Packers, obviously, wouldn't have maneuvered to draft Eddie Lacy, if they had Lynch. Pick. You can't have both. Lacy is nearly an $8 million cap savings over Lynch. Mike from Tucson, AZ
Vic, I believe you had mentioned Cliff Avril in one of your replies. He signed for a very affordable cost with Seattle. We could have used the cost per sack of an Avril.
I'm not going to mention that the team was attempting to re-sign Aaron Rodgers and Clay Matthews last spring. What I will mention is that, in my opinion, draft and develop is as much a necessity for the Packers as it is a choice. I don't think Packers fans understand the disadvantages the Packers face in the free-agent market. First of all, Wisconsin has a very stiff state income tax; Florida, for example, has no state income tax. If I'm a player with a $10 million offer from the Packers and from a team in Florida, the offer from the team in Florida is immediately worth nearly $800,000 more. Then there's the weather and the night life, etc. You bring a guy to Green Bay in March and show him around, and then he goes down to Florida to take a look around, and his agent is killing him about the state tax thing. You know what I mean?