Although this part is not exactly pertinent to my question, I'll include it as background. I am on dialysis twice a week and recently had a new "tech" do the "sticking" on me. It's pretty cold in the dialysis center, so I take my Packer throw-along with me to keep me warm for the three hours of treatment. Of course, being in Atlanta Falcons country, there are not too many Packer fans so I initially got a lot of ribbing, but it has died down. Anyway, the new "tech", Allie, asked me the first day she treated me if I was a Packers fan. Then she said she was, too. In fact, she told me way back in Packers history her great uncle, who was a baker in either Vermont or New Hampshire, played with a Packers "farm club" in either of those states or another nearby. I had never heard of Packers farm clubs so I thought I'd ask you about it. I was born and raised in Wausau, Wis., and have been a Packers fan for my 78 years. In fact, I have a framed Green Bay Packers, Inc., share of stock hanging by my computer so I can look at it every day.
Jim, thanks for your touching story about two Packers fans connecting in enemy territory, but more importantly at a place where lives are saved. Yes, the Packers entered into agreements with minor league teams at various times from the 1940s through at least the 1960s. I can't be certain that I'm giving you a precise history of all their affiliations, but my guess would be that your Packers fan friend's great uncle might have played with the Lowell (Mass.) Giants or Hartford (Conn.) Knights. Both were members of the Atlantic Coast Football League in the 1960s. Vince Lombardi worked out an agreement with Lowell in 1967 to send his taxi squad players there. The taxi squad was equivalent to today's practice squad. Following the 1966 season, the Packers had signed Dick Capp, who made a big play in Super Bowl II, off the Lowell roster, so that might have set the stage for the agreement, or perhaps it suggests there was some tie the previous year, as well. Defensive tackle Leon Crenshaw, who played in 10 games for the Packers in 1968, also played for Lowell in 1966-67. The Packers' agreement with Hartford covered at least the 1968 season. I'm assuming they dropped Lowell and picked up Hartford as their affiliate. I'm also aware the Packers entered into agreements with the Long Island Indians of the American Association in 1941, and with the San Diego Bombers of the Pacific Coast League in 1946. In 1941, Curly Lambeau sent one of his all-time greats, Verne Lewellen, to Long Island to coach the team and implement the Packers' system. Lambeau also said at the time that was the first working arrangement the Packers ever had with a minor league team. Jim, why don't you get the name of your tech's great uncle and email it to me? Maybe I'll recognize it.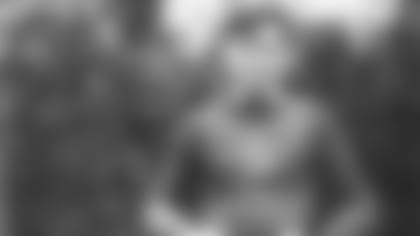 I read that the Packers record for most TD receptions by a running back in a season was set way back in 1931 by Johnny Blood with 10. Is this true?
Yes, Blood caught 10 TD passes in 1931 and that remains the record today. Amazing, isn't it? That's what paved Blood's path into the Pro Football Hall of Fame – his playmaking ability at a time when the game was dominated by punters and short-yardage line-plungers. In 1931, winning teams scored more than two touchdowns in less than half of all NFL games. Actually, Blood's five TD receptions in 1930 ties him for the second highest single-season mark in Packers history with Dorsey Levens and Ahman Green. Also, I congratulate you for calling him Johnny Blood. It shows you know your Packers history. That was his name throughout his pro career – the only one to appear in a Packers publication of any kind or in the Green Bay or Milwaukee papers.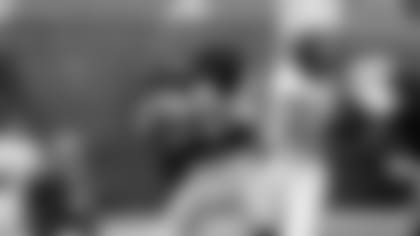 How do Lynn Dickey and his receivers compare to Brett Favre and Aaron Rodgers and their receivers?
Good question. First of all, as a passer, Lynn Dickey was in the same league as Favre and Rodgers. He threw a beautiful deep ball. He could make every throw. Plus, he was a respected leader and football smart. But where he didn't measure up to Favre and Rodgers was when he had to elude a pass rush. He wasn't the most mobile quarterback to start with, and then he suffered two traumatic injuries – one to his hip in Houston in 1972 and a compound fracture to his left leg in 1977 – that limited his mobility even more. Thus, he didn't have the ability to make a big play out of a bad play, which was one of Favre's greatest gifts and now ditto for
Rodgers. As far as receivers go, James Lofton is the best I've ever seen in a Packers uniform and someone who wasn't far behind Jerry Rice among the best I've seen in the NFL. To me, one of the most important measures of greatness at any position is whether a player is capable of excelling for any team in any system. Lofton would have been special in a Bill Walsh offense, just as he was in Bob Schnelker's vertical passing game in Green Bay. I think the Packers' next best receiver since the Lombardi years was without a doubt Sterling Sharpe, but he and Favre played together for only three seasons. I also think Jordy Nelson has been rapidly climbing the Packers' list of all-time best receivers. When you factor in him, Greg Jennings, Randall Cobb, Jermichael Finley, Donald Driver and others, I think Rodgers has had by far the deepest receiving corps. Considering there was still a little left in John Jefferson's tank when he played opposite Lofton, and tight end Paul Coffman and running backs Eddie Lee Ivery and Gerry Ellis were all above average receivers at their respective positions, I'd say Dickey had the next best set. I think Favre's cast was the weakest, partly because his most talented receivers, starting with Sharpe, didn't stand the test of time. Javon Walker had the talent to be special, but wasted it. Robert Brooks' career was derailed by injury after he turned heads with a 102-catch season. And while Antonio Freeman and Driver were two of the most productive receivers in Packers history, they had one all-pro season between them: Freeman in 1998. That said, Favre benefited from playing with two good pass-catching tight ends – Mark Chmura and Keith Jackson briefly – and some backs that could do damage in the passing game, at least on screens: Edgar Bennett, Dorsey Levens and Ahman Green.
Where did the nomenclature "Titletown" originate?  Some people say it arose out of the controversial rivalry with Y.A. Tittle and the Giants. Other websites say it's because the Packers have the most NFL championships. Who is right?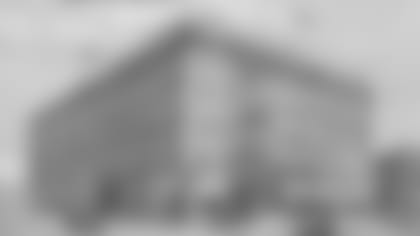 Typical of much about Packers history that's available on the Internet, neither story is correct. Green Bay was proclaimed "Titletown, U.S.A." on Dec. 6, 1961, during a breakfast held at Green Bay's old Beaumont Hotel and attended by more than 100 local businessmen. This was before the Packers won their first NFL title under Vince Lombardi. Here's the backdrop. Three days earlier, the Packers beat the New York Giants, 20-17, at Milwaukee County Stadium to clinch the Western Conference championship and assure Green Bay would be the site of the NFL Championship Game for the first time ever. Back then, the championship game rotated between the Eastern and Western conferences from year-to-year. Although the Packers had won six previous NFL titles under Curly Lambeau, the only time they had played host to a championship was in 1939, and the game was played in Milwaukee largely because State Fair Park had a larger capacity than old City Stadium. To say the least, Green Bay fans were not happy with that decision. Twenty-two years later, when it became a certainty the title game was going to be played in Green Bay, just about everyone in the city was overcome with euphoria.
The Packers flew from Milwaukee to the West Coast for their final two regular-season games, but the people of Green Bay were so giddy they immediately started planning for a New Year's Eve day title game. Presumptuously, they adopted the Titletown name and mapped plans that included hanging Titletown banners throughout the city's downtown, holding a Dec. 23 Christmas party for the team at the Brown County Veterans Memorial Arena and adopting the theme song, "Titletown, U.S.A.," sung to the tune of "Mr. Touchdown." The breakfast essentially launched a nearly month-long civic party and set the stage for maybe the most raucous New Year's Eve celebration in Green Bay's history when the Packers crushed the Giants, 37-0, in the championship game to justify the Titletown name. I was 14 years old at the time and to this day I don't believe there has been a Packers game more eagerly anticipated by local fans than that one. I'd also add you could learn more about the story of Titletown and the '61 championship by visiting the new Packers Hall of Fame.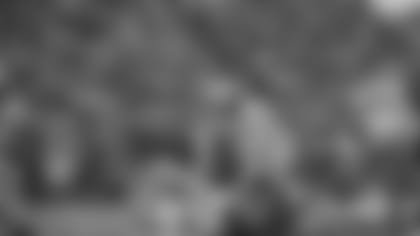 Theo from Safety Harbor, FL
My first football memory was a game against the Bears, probably late 1960s or early '70s, when Bart Starr was in the last year or so of his career. I remember him driving the Packers down the field in the waning moments of the game and winning it on a run around tackle with seconds left to play. I was so caught up in the suspense and drama that, as a 9- or 10-year-old, I actually became emotional about it. I remember the announcers marveling about the "old pro" still "having it." Could you find the particulars of that game?
The game was played Nov. 15, 1970, at Lambeau Field. And it was Bart Starr's last hurrah. With three seconds to play, Starr scored on a bootleg to the right to give the Packers a 20-19 victory over the Bears. More impressively, Starr drove the Packers 80 yards in 1 minute 37 seconds, despite what Green Bay Press-Gazette sportswriter Lee Remmel called a "tender arm." A chronic shoulder problem had forced Starr to miss the previous game, but he engineered the drive with no timeouts left by connecting on mostly short to medium throws. On his winning TD, Starr faked a handoff to fullback Perry Williams, read the coverage on tight end John Hilton and scampered into the end zone.
I have always enjoyed your writing.  What is your favorite stop on the Packers walking history tour that you put together a while back?  Has the tour been well received by the people of Green Bay? Were you happy with how it came out?
Thanks for asking and being a loyal reader. Yes, I'm extremely happy about how it turned out, and it has attracted a lot of attention and foot traffic. Scott King, a friend and local bank executive, did an outstanding job as our fundraiser; the community was supportive and our sponsors were extremely generous. My favorite stop? Probably old City Stadium because of the history that took place there. But of the other 21 sites with commemorative plaques, there are buildings at 16 of them and they don't look much different than pre-1970 when the actual history transpired in those places. So it's not just a tour of commemorative plaques or monuments, but an opportunity to stand in the footprints of Packers legends and relive history. Here's the website for anyone interested:http://www.packersheritagetrail.com/
For more of Cliff Christl's historical perspectives, click here.