CROSBY NAILS 52-YARD FIELD GOAL
Early in the second quarter, K Mason Crosby drilled a 52-yard field goal to give the Packers a 6-0 lead. It was Crosby's longest field goal of the season and part of a 5-for-5 day. Crosby's five successful kicks tied the franchise record for made field goals in one game.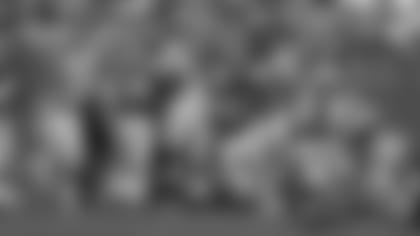 COBB TAKES OFF ON 67-YARD RUN
Midway through the third quarter, WR Randall Cobb lined up in the backfield and took a handoff to the left. Cutting off a kick-out block from C Evan Dietrich-Smith, Cobb put a move on Lions S Louis Delmas and was off to the races, 67 yards in all. The big play set up a field goal was the Packers' longest run from scrimmage since Brandon Jackson's 71-yarder at Washington in Week 5 of 2010.
JONES HAULS IN 83-YARD TD PASS
One possession after Cobb's long run, WR James Jones ran past Lions CB Chris Houston and was all alone down the left sideline. QB Aaron Rodgers hit him in stride and Jones took it 83 yards in all for the score, the longest reception of his career, to push the Packers' lead to 16-3.