An obscure question for you. In the 1970 team picture, one player looked a bit out of place. He was in the upper-left corner wearing jersey No. 39, but it looks like an old jersey. The block number was more of an early '60s style. Who was he? Some scrub who happened to be around on picture day or did he win a contest or what?
No. 39, the first player on the left on the top row, was Gerald Warren, a kicker from North Carolina State, although he never kicked for the Packers or any other NFL team. He was drafted by the St. Louis Cardinals in the 10th round in 1969 and cut in early September 1970. The Cardinals waived Warren and USC rookie quarterback Mike Holmgren the same day. The Packers subsequently signed Warren to their taxi squad – similar to today's practice squad – and that's why he was in the team picture. That was during the Phil Bengtson years when the Packers were desperate for a kicker. In fact, in 1970, Bengtson was so desperate, he hired Appleton disc jockey Bill Kiss to tutor his kickers and then started camp with seven of them on his 72-man roster.
Next, I'm going to list four questions and provide one answer.
When I was much younger, I recall players from the Packers coming to my hometown (Chippewa Falls) to play a basketball game (perhaps early 1970s). It was in a small, junior high/grade school gymnasium. Given my age at the time, I don't remember much about it. Besides promotion of the Packers, and perhaps charity, can you provide any history of when and why the Packers were doing this back then? Which players were participating and how long did this go on?
Longtime reader. I'm wondering if you can help me learn something about a flyer my dad recently dug up. My dad found it in one of his old high school boxes. In a story from the mid to late 1970s, the Augusta (Wis.) Lions held a benefit game between local high school basketball players and the Green Bay Packers. My uncle was one of the players and the story goes that he goaded Nitschke into tackling him. He also says that he faked out Eric Torkelson for a layup. Before he found this flyer, I thought it was all a bunch of made-up stories. Why would the Packers agree to a local benefit fundraiser for a small high school in western Wisconsin? Was this common practice?
I recently discovered the 1965 NFL champion Packers played the 1965 AFL champion Buffalo Bills in a basketball game in Buffalo on April 16, 1966, prior to the announcement of the AFL-NFL merger. This event included a doubleheader game between the 1965 NFL champion Cleveland Browns against the New York Jets. Do you have information about this or any other history about the Packers playing exhibition basketball during the offseason?
Bill from Brooklyn Park, MN
I grew up in rural west-central Wisconsin in the late '70s, early '80s. I have a fuzzy memory of a few times in my youth where our tiny local high school hosted a charity event and a group of Packers players would play a basketball game against a group of local "celebrities." Do you have any history about this type of event?
This is one of the most frequently asked questions I get. Mark, Andy and Larry also submitted questions on the subject, but didn't include a hometown, a necessity for posting.
The first reference I've found to the Packers playing exhibition basketball was in the winter of 1930. In 1931, the players started holding regular practices at the downtown YMCA in Green Bay, formed what they called a semipro team and played a number of games around the state. The team included Johnny Blood, who seemed to be one of the prime organizers; Arnie Herber, who had been a high school basketball star at Green Bay West; Bernard "Boob" Darling, who was good enough to have played professional basketball with the Oshkosh All-Stars, members of the National Basketball League, a forerunner to the NBA, and founded and coached by his brother, Lon Darling; and Wuert Engelmann, who was touted as a former college star at South Dakota State. I'm assuming, the players formed the team to barnstorm and pocket their proceeds during the offseason. The 1963 Packers' Bishop's Charities Game program included a picture of the 1936 team under a headline that read, "Packers Were Champs in Basketball, Too." In 1938, the Packers lost 36-35 to the Olympians in a game played at the Green Bay Y. Jesse Owens accompanied the Olympians and put on a halftime show, demonstrating his track form and running a 40-yard dash. Off and on at least, from the end of World War II through the 1950s, Packer players on their own continued to book basketball games mostly around the state.
Then the barnstorming picked up again early in the Lombardi era. The Packers had some talented basketball players in those years. Ron Kramer was a star at the University of Michigan and was drafted by the Detroit Pistons. Paul Hornung lettered at Notre Dame as a sophomore. Fuzzy Thurston played some college basketball at Valparaiso. Boyd Dowler led Cheyenne High School to the Wyoming state championship game as a senior. And Gary Knafelc was an outstanding high school player in Colorado who could still hold his own in pickup games at the Y well after he retired from the Packers. That said, I don't know how often some of those better players participated. I think the regulars were the guys who lived in the area in the offseason, which would have included Thurston and Knafelc.
I still have my program from Feb. 27, 1959, when a record crowd of 5,413 filled the Brown County Veterans Memorial Arena in Green Bay for a basketball doubleheader that featured Wilt Chamberlain as a member of the Harlem Globetrotters. In the preliminary game, the Texas Cowgirls beat a team of Packers and Green Bay Bobcat hockey players, 38-36. Chamberlain scored 26 points in the main event as the Globetrotters beat the Hawaii 50th Staters, 77-66. Less than two months later, Chamberlain and the Globetrotters returned to Green Bay and beat the Packers and two ringers, 80-54, before a crowd of 3,325. The ringers for the Packers were Tom Hawkins and M.C. Burton, collegiate stars from Notre Dame and Michigan, respectively. Later, Hawkins played 10 years in the NBA. My wife also remembers watching the Packers basketball team play a local team in her small hometown of Gillett, Wis., located 30-some miles northwest of Green Bay, sometime in the early 1960s.
In 1963, Lombardi demanded that the players cancel the rest of their season after he learned some of them were guilty of misconduct in a game at Sturgeon Bay, Wis. Thurston had shoved a Sturgeon Bay player to the floor and Dowler had aimlessly rifled the ball over an official's call. However, because local groups in several small Wisconsin towns were counting on the proceeds from those games, Lombardi reversed course and let the team complete its commitments. From what I know, the Packers basketball team continued playing through Lombardi's tenure and at least through 1980. I assume the players got a cut from those games, but the rest of the money went to the sponsors. That's why the games were played mostly in small towns; they were fundraisers for local groups. Speaking of Eric Torkelson, I played with him in a local rec league for two, three years. He was a good player and I think we won a couple championships. He was physical inside and an explosive jumper. Fun to play with, too.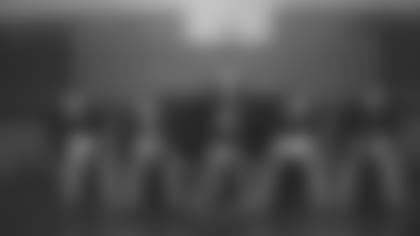 My father may have had some involvement with the Packers. His name was Rick Whitt, and he covered the Packers for WNFL (previously WJPG) radio in Green Bay from the late 1960s through the '70s. I once found what appeared to be a thank you note from Vince Lombardi amongst his papers. I don't know what my father's involvement with the team may have included. I think he said he was master of ceremonies for the Packers award banquet a couple of times in the early '70s, but I was too young to remember any details now. My father passed away several years ago, and I regret not talking with him more about this when I had the chance. I am a Packer fan to this day because of him. Any information or leads you could provide would be greatly appreciated.
John, I knew your dad, and we worked the Packer beat at the same time. In fact, when I first started on the beat in 1974, the Milwaukee papers and the Green Bay television stations didn't always send a reporter out to practice on a daily basis. So, there were times when your dad and I were the only two reporters in attendance. He was pretty much a regular out there, getting interviews from players and the head coach. He was a likeable man and seemed to be a hard worker. Also, unless something changes, there will be a picture of him interviewing Dan Devine in our definitive history of the Packers. Seeing you live in Madison, here's what I'd do. I'd go to the Wisconsin Historical Society at the end of State Street, tell a librarian what you're looking for, and he or she will likely introduce you to newspapers.com. Type in your dad's name and WJPG or WNFL and the Packers. Then limit your search to the Green Bay Press-Gazette, and I'm sure you'll get countless hits. But, keep in mind, he also did a lot more for the station than just cover the Packers. So do the search without typing in "Packers," too.
As a history buff, I love your work. My wife and I recently decided to be a tourist in our own city and partake in the Packers Heritage Trail. We visited all of the Heritage Trail plaques but we were disappointed to find that the Milwaukee Road Depot plaque at Breakthrough Fuel seems to have been taken down. Thankfully, we were able to read the plaque at packershofandtours.com. Do you have any information on what happened to that particular plaque?
Thanks for pointing this out. I'm told that a car hit the plaque, and it is being repaired or perhaps replaced. Hopefully soon.
Is there a complete game book available showing the play-by-play record of the 1965 NFL Championship Game, which the Packers won, 23-12?
There's a play-by-play of the game in the Green Bay Packers 1966 Yearbook. You might be able to find a copy on eBay or in a Packers memorabilia store. You also could find a play-by-play in the Jan. 3, 1966, edition of the Green Bay Press-Gazette. The Pro Football Researchers Association has a large collection of official play-by-plays at its website if you're a member, but it's thin on games in some years until the 1980s. To be honest, I was surprised that I didn't see one for that game in 1965, considering it was the league championship. Hopefully, the PFRA will get a copy soon. I think it's always trying to update things at its site.