Charles Woodson was back in uniform and participated in Tuesday's minicamp opener, but his limited role did not include a move to safety.
"I don't know if it's the new haircut or whatever but he looks great, he really does, to see him move out there. Charles keeps himself in great shape. That's never a concern of ours," Packers Head Coach Mike McCarthy said following practice.
Woodson did not participate in OTAs but joined his teammates for the first of three minicamp practices this week that will close the book on the spring practice season. His role schematically on Tuesday was mainly limited to covering the slot receiver in the Packers' "nickel" defense, which effectively made him the "nickel corner," a position Woodson has played in the past.
The release of safety Nick Collins has increased speculation, however, that Woodson might ease the loss of Collins by being moved to safety. Davon House and Sam Shields, two of the stars of OTAs, got long looks at cornerback on Tuesday.
McCarthy wasn't willing to comment on the possibility of Woodson moving to safety.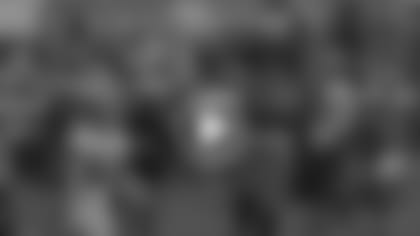 ](http://www.packers.com/media-center/videos/Inside-Minicamp-Woodson-returns-to-the-field/0ec96412-d199-4961-90d9-2f3ca1083d22)"Charles' role on our football team may change 6-8 percent from where he played in the past. I don't want to get too detailed schematically because that's something we should watch and see and let our opponents see. We're not re-creating the wheel with him; that's for sure. I would define him as a playmaker in our defense and it's our responsibility to make sure he's lined up in those positions to make plays," McCarthy said.
"I just continue to do the things I've done in the past. I play a little bit here, a little bit there, where I'm needed each week. Just try to make this team better," Woodson said. "I haven't been with the team. The easiest thing for me to do was to play some nickel, play some dime, take those reps. Right now, just piecing it together; kind of ease into it a little bit.
"I've played a great deal of safety since I've been here. The main objective is to win games and the Super Bowl, and that's all I'm focusing on. Health wise, I feel great. I'm looking forward to the season."
Quarterback Aaron Rodgers welcomed Woodson back to the locker room.
"It's nice to see Charles back. I'm sure he's had a nice, relaxing time," Rodgers said affectionately of the Packers' esteemed veteran.
Rodgers talked about "new faces" in the locker room that make Rodgers one of the team's elders. "There are not a lot of guys who've been on this team as long as I have and that's kind of weird," he said.
With the conclusion of this week's minicamp, the Packers will be six weeks out from the start of training camp, and Rodgers said that other than for a golf tournament, he will maintain his focus on football right into training camp.
"I'm not going to take any time off. I'm going to pick up where I left off here and keep going," he said.
Rodgers also spoke of not needing to use the disappointment of last January's playoff loss to motivate him for the start of a new season.
"I don't need things like that to drive me. I'm self-motivated to be a great player," he said.
He also spoke of the competition at wide receiver, praised Donald Driver's performance on Tuesday and James Jones' for OTAs, and then Rodgers gave Diondre Borel, who spent last year on the practice squad, a shot in the arm in his attempt to push for a roster spot.
"Diondre Borel gives us a different look. I think Diondre has made as big a jump as anybody on the team. He sees the game through a quarterback's eyes. Diondre has had one of the top springs of guys you're looking to make a jump," Rodgers said.
McCarthy said the intent of minicamp is to ease the team into the training camp regimen.
"Today's practice is reflective of what we're trying to achieve. The expectations today were to give them a full-blown review. We hit a ton of different situations. It gives the rookies and new guys a true sense of what it's going to be like in training camp; getting closer to playing the game and getting out of the install mindset," he said. RELATED LINKS