Daily Activities Inside the Lambeau Field Atrium
Just a short walk from the practice fields is the Lambeau Field Atrium, open year-round with a multitude of activities to offer. With entrances through the Oneida Nation Gate off of Oneida Street or through the East Gate off of Lombardi Avenue, the Atrium is sure to get and keep your attention. Visit the Packers Hall of Fame, take a Lambeau Field tour, shop in the Packers Pro Shop, or catch a bite in one of our restaurants. 
LAMBEAU FIELD ATRIUM DINING OPTIONS
The Lambeau Field Atrium contains many dining options during Training Camp, all of which are open for lunch, and a few open early or late for you to make a day of it. Dining options include 1919 Kitchen & Tap and Atrium eateries.
The Green Bay Packers Hall of Fame is conveniently located on the main floor of the Lambeau Field Atrium, across from 1919 Kitchen & Tap. A tribute to the greatest story in sports, the facility uses the latest technology, enhanced interactive displays and a treasure trove of artifacts to educate and inspire visitors about the rich history of the Packers, as well as the teams of today.
Guests are able to see Packers legends describe historic games in their own words, and can scroll through touch screens to click on audio segments and game video clips that tell the team's story. The Hall of Fame also displays trophies from the Packers' 13 world championships, including four Lombardi trophies, as well as the hall's most popular exhibit: a replica of Vince Lombardi's office. The exciting and historical galleries appeal to visitors of all ages.
Owned and operated by the Packers, the Packers Pro Shop is not only a shopping destination, but also a Packers experience. Two entrances welcome visitors, one with a six-foot scaled replica gameday helmet, the other with a 50-foot replica Lombardi Trophy. Inside, thousands of Packers items await, from clothing to special, unique items. The experience includes other iconic elements, a wall of video monitors, huge jerseys and hats sections, among the unique design features.
Learn all about the incredible history of the Green Bay Packers and Lambeau Field on a stadium tour. You'll even walk through the team tunnel on the same concrete that every Packers player has walked on since Lombardi's teams took the field. Tours are first-come, first-served by day.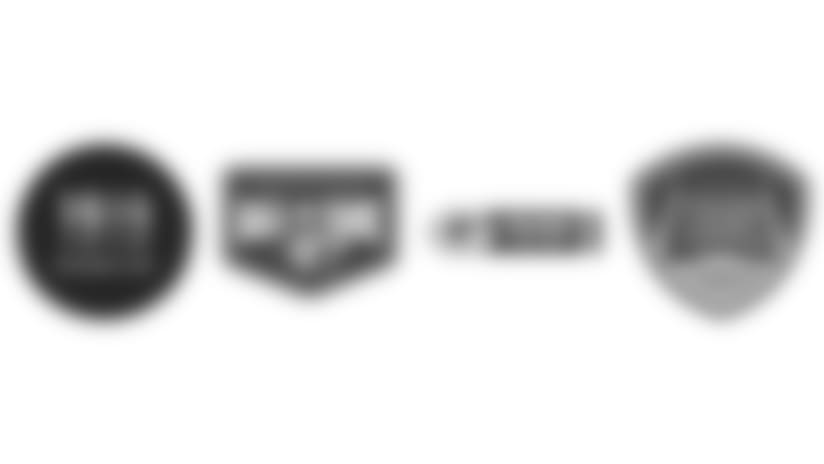 Daily Outside Activities
Timed to coincide with the beginning of training camp, fans are invited to Lambeau Field for the Packers Experience, presented by American Family Insurance, Old El Paso, Mills Fleet Farm and Bellin Health. A four-day, free festival for fans of all ages, the Packers Experience will feature fan activities including live music, a replica team locker room, USA Football kids' clinics, Packers alumni question-and-answer sessions, photo stations and prizes through Packers Pass.
The Packers Experience will run Thursday, July 25 through Saturday, July 27.
WIN WITH PACKERS PASS AT TRAINING CAMP​
Headed to Packers Training Camp? Be an instant winner this year! Training Camp includes opportunities to be a prize winner with great prizes and enter-to-win for reserved seating during practice. Find out more information and register.
AMERICAN FAMILY INSURANCE DREAMDRIVE
Centered on the long-standing Green Bay Packers tradition of players riding kids' bikes to practice during training camp, DreamDrive will kick off this year on the first day of the Packers training camp on Thursday, July 25.
On the quarter-mile route between Lambeau Field and Ray Nitschke Field – the team's practice facility – Packers players will interact with fans as they make their way to practice. In addition to the bikes kids bring to training camp, DreamDrive features five custom, three-wheeler "Dream Fleet" bikes, which kids and Packers players can ride together. Children from the Boys & Girls Club of Greater Green Bay will be honored as the Dream Fleet VIPs on all public training camp days.
While at DreamDrive be sure to check-in using the "Packers Pass". The Packers Pass is a fan passport system that allows fans to win prizes by checking-in at various training camp locations. For more information on the Packers Pass please visit www.packers.com/pass.
Guest Services will staff an information trailer at the Nitschke Practice Field throughout training camp. Additionally, Guest Services ambassadors (wearing red) will be on hand at each of the practice field gates to assist training camp guests with their questions starting 1½ hours prior to the start of practice.
GREEN BAY CONVENTION AND VISITORS BUREAU
The GBCVB will have their mobile welcome center trailer located outside the Nitschke Practice Field bleachers handing out information on other things to see and do in the Green Bay area. Fans/visitors can also put their dot (pin) on a world map.
2018 Date-Specific Outside Activities
2019 DATES TO BE ANNOUNCED SOON
July 30-31
Aug. 2
Aug. 6-7
Aug. 12-13
Aug. 20-21
Aug. 27
Location: Nitschke Field
July 28 and Aug. 3
Location: Nitschke Field
Fans can stop by to see the latest from Chevrolet. Fans who stop by and learn about the Chevrolet line up could also win some Chevrolet & Packers swag! Fans can also register for a chance to win a brand new Chevrolet vehicle in the Packers Ultimate Fan Sweepstakes.
July 30-31
Aug. 2-3
Aug. 6-7
Open before the start of practice
Location: Lambeau Field Parking Lot, Promenade
Bellin Health brings a new fan interactive area to Packers Training Camp. Fans can stop by Bellin's activation along the promenade, in front of the Johnsonville Tailgate Village, to participate in combine-style skills and drills.
BELLIN HEALTH BIKE SAFETY EVENT
Aug. 6 from 9:30 a.m. - 12:15 p.m.
Location: Lambeau Field Parking Lot
Bellin Health is partnering with local law enforcement to provide a Bike Rodeo for area children as part of the Packers Training Camp festivities. Children will be fitted with a bike helmet and then ride their bikes through a safety course, provided by law enforcement. Representatives from both the De Pere and Green Bay police departments will guide children on the course to teach them to look behind them without losing control, weave around obstacles (rocks in the road), stop and look safely before proceeding, and much more. Children are encouraged to bring their bicycles.
Aug. 12
Location: Nitschke Field
Fans can stop by to view the Seagrave 1926 antique pumper.
Aug. 13
Location: Nitschke Field
Chili's and Wendy's will offer fun interactive activities for kids and adults. Fans can stop by for a chance to win prizes.
WI CRANBERRY GROWERS ASSOCIATION
Aug. 20
Location: Nitschke Field
Fans can stop by to receive samples of cranberry juice and dried cranberries as well as receive additional information about Wisconsin cranberries.
Every public practice date
Every public practice date
GB CONVENTION AND VISITORS BUREAU
Every public practice date