Hey Packers fans, here's your chance to share your favorite memories of the Green and Gold with other fans from around the world! This week's edition includes twin girls who back the Pack, a birthday gift for a lucky father and son, V.I.P. treatment for a "fired up" fan, and a long drive to Lambeau Field.
Each week, Packers.com will post a feature called 'Packers Fan Memories.'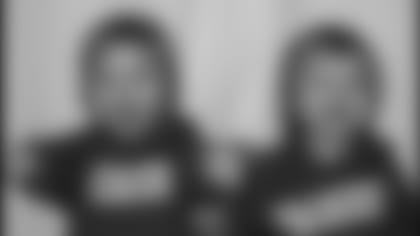 My memory doesn't have to do with Lambeau or a great play. It's that I taught my twin girls who are 20 months old, Willa and Kysa, to say "Go Pack Go" any time they see the Packer G or any football game on TV.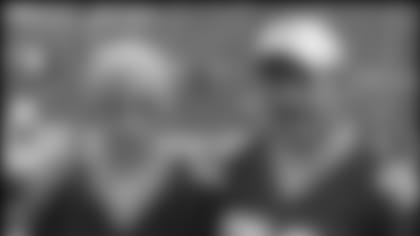 Recently for my 50th birthday my lovely wife of 20 years sent me and my 14 year old son to Green Bay to see our first game at Lambeau. We saw the Colts game and the day before the game we met Mason Crosby and James Jones. At the Packers Pro Shop we also met Boyd Dowler and Carroll Dale. We also did the stadium tour and visited the Packers Hall of Fame. Everyone in Green Bay was so friendly. It was the experience of a lifetime. One that my son and I will never forget.
Jeff -- Flemington, New Jersey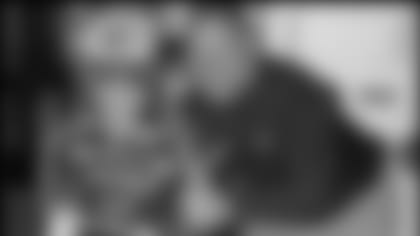 Andrew's picture was featured on the Packers gameday ticket for the Colts game on Oct. 19, 2008. He was a guest of CBS Sports for the day and given a tour of Lambeau Field. He was asked by several Packers fans if he would autograph their gameday tickets. They featured Andrew on television during the game and on the jumbotron. A warm thank you to the Packers and Jimmy Kimmons of CBS Sports!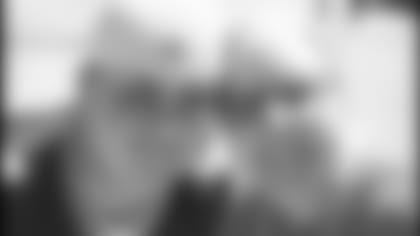 My first Packers home game. Living in Toledo, it's hard to get to a home game, but as a birthday present, my wife got me tickets to the preseason game on August 11, 2008. I drove 8 hours the day before and as soon as we got there I drove straight to the stadium. It was incredible. On gameday I was up before the sun. We drove to the stadium and started tailgating. When I saw the field, I couldn't help but tear up. I was left speechless. It was amazing. Memories that I will remember forever that still leave me speechless.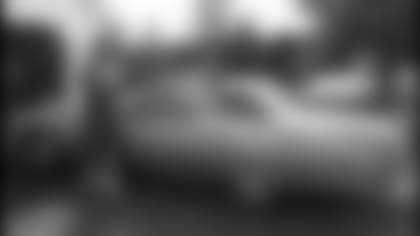 While visiting family (I live in northern California) this year I was given tickets to the preseason Bengals game. It was the highlight of my trip because not only did I get to go, but we rode down in a Packer Cadillac that a friend of a friend owns. We tailgated before and after the game. It was one of the best days of my life, and I will remember it always. Go Pack Go!
Bradley -- Kingsford, Michigan