Parking
All parking spaces in the lots surrounding Lambeau Field are sold out to holders of season parking passes. Season parking passes distributed by the Green Bay Packers are offered on a one-year basis only, and may be withdrawn at the discretion of the Packers. The purchase of parking passes does not entitle a pass holder to purchase passes in any subsequent year. Parking lot location may change. Season ticket holders interested in acquiring a season parking pass should contact the Packers Ticket Office at 920.569.7501
Reserved Individual Game Parking
PMI offers parking in nearby lots that can be reserved on an individual-game basis. Visit www.ticketstaronline.com or call 800-895-0071 for more information.
Numerous private property owners in the surrounding area offer parking at varying prices.
Free parking is available on many residential streets within walking distance of Lambeau Field.
Parking for Guests with Disabilities
Non-reserved $50 cashless parking is available for guests with disabilities in Lot 4 off Lombardi Avenue and Lot 7 off Valley View Road. Spaces are limited and are available on a first-come, first-served basis.
Holders of season parking passes who also require accessible parking, will be directed to accessible parking stalls close to the stadium in the same lot where they hold their season parking pass. Accessible spaces in the reserved lots are limited and are available on a first-come, first-served basis.
Parking for Oversized Vehicles
Vehicles parking in any Lambeau Field operated parking lot must fit in a 9x18 parking stall, however PMI offers bus and RV parking in nearby locations. For more information, contact PMI at 800-895-0071.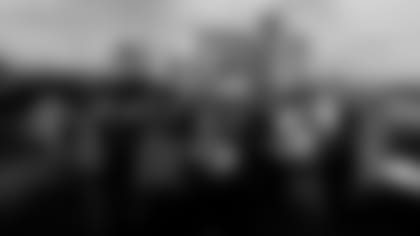 Tailgating
If tailgating in a Lambeau Field-operated lot, your tailgating set-up must be contained within the 9 x 6 foot space directly behind your parked vehicle to allow adequate room for vehicular and pedestrian traffic. No recreational (i.e. wood) fires are allowed, nor are turkey fryers. Grill cooking with charcoal or propane gas is permitted. Grills must be supervised at all times by a responsible adult and be fully extinguished before being left unattended. Separate containers are available in the lots for hot coals, recyclable items and trash. The Fan Code of Conduct applies to all individuals tailgating in any Lambeau Field parking lot. Tailgating setup must be broken down before leaving your vehicle. Tailgating ends at kickoff in all stadium controlled lots.
Drop Off Zone
Due to the traffic congestion around the stadium we suggest dropping off your passengers on the corner of Shadow Ln and Frank St, there is a convenient sidewalk and Police are there to assist you crossing the street into the Lambeau Field parking lot. Please respect any posted time limitations and heed the instructions from officers directing traffic flow in and out of the area. As this area will be very congested in the immediate hour(s) after the game, it will not be designated as a post-game pick up zone. Drivers should arrange to meet their passengers at an alternate location after the game.
Public Transportation
On gameday, let the Green Bay Metro and Green Bay Packers be your ride to and from the game. For the 2023 season, fans will be offered four free, efficient and convenient gameday bus routes for all Packers home games. The routes begin five hours before kickoff and run for approximately three hours following the game, leaving Lambeau Field every 30 minutes. Further details and gameday route information is available on GreenBayWI.gov.
Lamers also offers a fee-based service from several areas in the Greater Green Bay area, as well as other cities in Wisconsin and Michigan's Upper Peninsula.
Rideshare
We recommend you exit one of the main gates on the east and south side of the stadium (American Family, Oneida Nation, Invisalign). Your driver will meet you at the corner of Mike McCarthy Way and Holmgren Way. Rideshare map.