Packers in the Pro Football Hall of Fame
The Green Bay Packers have 28 individuals in the Pro Football Hall of Fame in Canton, Ohio, including Class of 2022 inductee LeRoy Butler. The Packers' total is second only to that of the Chicago Bears, who have 30 enshrinees. The Pittsburgh Steelers (26) and Washington Football Team (22) are next, followed by the New York Giants (21).
Four of the Packers' inductees were charter members of the Hall in 1963.
In addition, five other players who played briefly for Green Bay – defensive end Len Ford, linebacker Ted Hendricks, guard/coach Walt Kiesling, kicker Jan Stenerud and safety Emlen Tunnell – have their busts displayed in the Hall of Fame. Biographies of the Packers' 26 HOF inductees follow: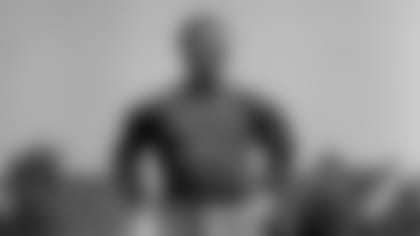 1963 - Earl L. (Curly) Lambeau
Co-founded the Packers in 1919 and served as the team's head coach through the 1949 season. Won six NFL championships, tying him with George Halas and Bill Belichick for the most ever. He also was the first NFL head coach to make the forward pass an integral part of his team's offense. One of only seven coaches in NFL history to win more than 200 regular-season games (Don Shula, Halas, Tom Landry, Marty Schottenheimer, Belichick, Andy Reid). In addition to his 29 NFL seasons as Packers head coach, he also coached the Chicago Cardinals (1950-51) and Washington Redskins (1952-53). His overall regular-season record was 226-132-22 (.631). Also played halfback for the Packers from 1919 through 1929 in a Notre Dame Box offense and was one of the NFL's most prolific passers in the pre-stats era of the 1920s. Named to the NFL All-Decade Team for the 1920s. Given name was Earl Louis Lambeau. Born April 9, 1898, in Green Bay. Died June 1, 1965, at age 67. Lambeau Field named in his honor on Sept. 11, 1965.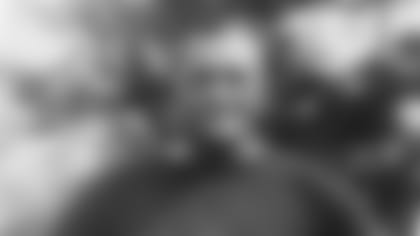 1963 - Robert (Cal) Hubbard
Purchased from the New York Giants prior to the 1929 season, he played an integral role in the Packers winning a record three straight NFL championships from 1929-31. Stood 6-foot-2, weighed 253 pounds and was considered a behemoth in his day. Played both offense and defense in pro football's Iron Man Era and stood out on both sides of the ball. Was an official NFL All-Pro choice in each of the first three years (1931, '32, '33) such selections were made. Selected to the NFL's 50th Anniversary Team in 1969 and 75th Anniversary All-Two-Way Team in 1994. Played for the Giants (1927-28, 1936) and Pittsburgh Pirates (1936). Only inductee in both the pro football and baseball halls of fame. Elected to baseball's hall in 1976 as an umpire. Given name was Robert Calvin Hubbard. Born Oct. 31, 1900, in Keytesville, Mo. Died Oct. 17, 1977, at age 76.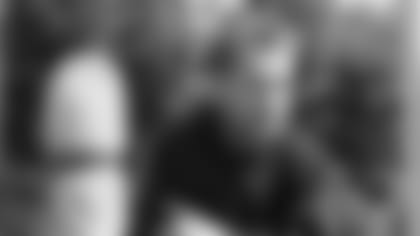 1963 - Don Hutson
Although he played in Curly Lambeau's Notre Dame Box offensive system and mostly lined up tight to the tackle, he had no peers in his day as a receiver. Held 19 NFL records when he retired. Led the NFL in pass receptions eight times and led it in scoring five times. Winner of the Joe F. Carr Trophy, the NFL's official MVP award, in 1941 and '42. Named to the Official NFL All-Pro team in 1936 and from 1938-42. Named on the first six Associated Press All-Pro teams from 1940-45. Chosen to the NFL's 75th Anniversary All-Time Team and All-Two-Way Team in 1994 and was the split end on the 50th Anniversary Team in 1969. Also intercepted 30 passes as a defensive back the last six years of his career and shared placekicking duties from 1940-45. Once scored a league-record 29 points in a quarter. Named to three Pro Bowls. Born Jan. 31, 1913, in Pine Bluff, Ark. Died June 26, 1997, at age 84.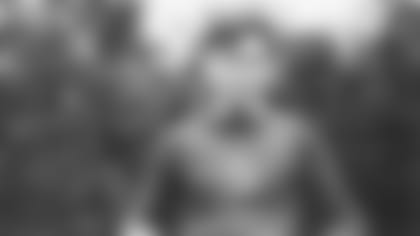 1963 - Johnny (Blood) McNally
Halfback (1929-33, 1935-36)
Born John Victor McNally, he adopted the name Johnny Blood and used it exclusively throughout his pro football career. An elusive runner and receiver, he was one of NFL's first big-play threats. Caught 10 TD passes in 1931 before the league kept stats, but it remained an unofficial record for 12 years. Played on four NFL championship teams with the Packers (1929-31, 1936). Named to the NFL's All-Decade Team for the 1930s. Also played for the Milwaukee Badgers (1925), Duluth Eskimos (1926-27), Pottsville Maroons (1928) and Pittsburgh Pirates (1934, 1937-38). One of the most colorful players in NFL history, he was nicknamed "The Vagabond Halfback." Born Nov. 27, 1903, in New Richmond, Wis. Died Nov. 28, 1985, at age 82.
1964 - Clarke Hinkle
A tough, bruising, powerful runner and a comparatively hard-hitting linebacker in the NFL's Iron Man Era, when players played both offense and defense. His battles with Bronko Nagurski of the rival Chicago Bears were legendary. He and Nagurski were the NFL's All-Decade fullbacks for the 1930s. Retired as the NFL's all-time leading rusher with 3,860 yards. A member of the NFL's official All-Pro team four times (1936-38, 1941). Named to the NFL's 75th Anniversary All-Two-Way Team in 1994 as a fullback, linebacker and kicker. Played on NFL championship teams in 1936 and '39. Born April 10, 1909, in Toronto, Ohio. Died Nov. 9, 1988, at age 79.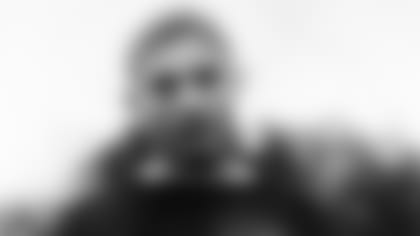 1964 - Mike Michalske
Rugged, raw-boned and durable. Not only a two-way player, but also one who typically played all 60 minutes of a game. On the small side, even in his day, at 6 feet tall and 210 pounds, Michalske was quick and explosive on offense and one of the first to develop blitzing and stunting tactics on defense, where he formed a formidable duo with tackle Cal Hubbard. Signed with the Packers as a free agent when the New York Yankees folded before the 1929 season. Michalske played with the Yankees in 1926 in the short-lived American Football League and for two years (1927-28) in the NFL prior to Green Bay. Named to the NFL's All-Decade Team for the 1920s. Standout lineman on three NFL championship teams from 1929-31. Given first name was August, but nicknamed "Iron Mike," which, in turn, was shortened to Mike. Born April 24, 1903, in Cleveland. Died Oct. 26, 1983, at age 80.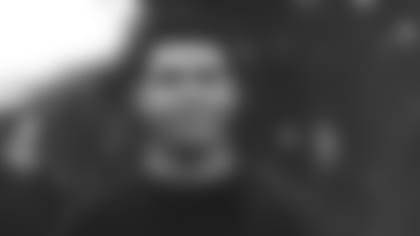 1966 - Arnie Herber
Pinpoint deep passer and pioneer of the long bomb in the NFL. In 1936, became first passer in league history to throw for more than 1,000 yards in a season. Led the NFL in passing in 1932, '34 and '36. Member of the Packers' 1930-31 title teams, but teamed with Don Hutson to star on the 1936 and '39 champs. Played halfback in Packers' Notre Dame Box system, but was inducted into the Hall of Fame and chosen as a quarterback on the NFL's All-Decade Team for the 1930s. Played for the New York Giants (1944-45) and faced the Packers in the '44 NFL Championship Game. A Green Bay native and football and basketball star at Green Bay West High School. Born April 2, 1910, in Green Bay. Died Oct. 14, 1969, at age 59.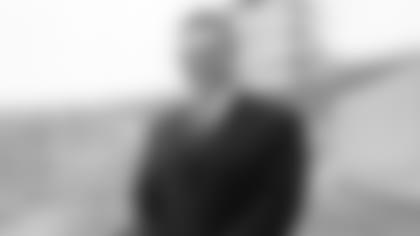 1971 - Vince Lombardi
Won five NFL championships over a seven-year span from 1961-67 and is the only coach in league history to win three straight titles under a playoff format. Winning coach in Super Bowls I and II; the game's trophy was named after him following his death in 1970. One of the most iconic figures in coaching history, regardless of sport. Ranks first in all-time winning percentage among NFL coaches with 100 career victories or more. Overall record was 105-35-6, a glittering .750 winning percentage, including his one season in Washington (1969). Regular-season record was 96-34-6. Postseason record, entirely in Green Bay, was 9-1. Served as Packers general manager in 1968, but was inducted as a head coach. Hired by Packers after serving as assistant coach with the New York Giants (1954-58). Born June 11, 1913, in Brooklyn, N.Y. Died Sept. 3, 1970, at age 57.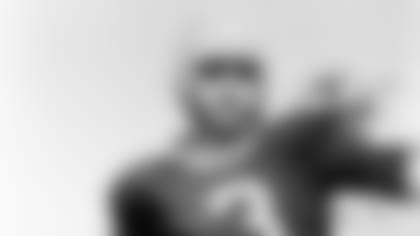 1974 - Tony Canadeo
Halfback (1941-44, 1946-52)
Became only the third 1,000-yard rusher in pro football history when he gained 1,052 yards in 1949. Finished his career with 4,197 yards on 1,025 attempts, a 4.1-yard average. A durable, all-purpose halfback, he was a hard runner, an accomplished blocker, a capable passer and a good receiver. Also played defense early in his career. Spent the 1945 season in the service during World War II. Played college football at Gonzaga, where he acquired the nickname "Grey Ghost." Born May 5, 1919, in Chicago. Died Nov. 29, 2003, at age 84.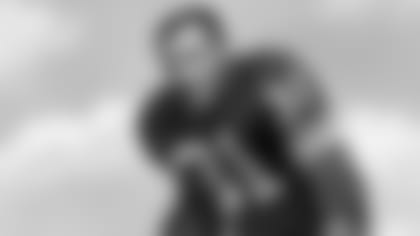 1976 - Jim Taylor
Hard-edged, hard-nosed runner who typically dished out more punishment than he took. Rushed for more than 1,000 yards in five straight seasons from 1960-64. Spent his final season in 1967 with the New Orleans Saints. When he retired from the NFL, he ranked second to the great Jim Brown in all-time rushing yards with 8,597. Won the league rushing title in 1962 with 1,474 yards and averaged 5.4 per carry. Had 26 career 100-yard rushing games, all in a Packers uniform. Chosen by The Associated Press as the NFL's MVP in 1962. Selected MVP of the 1965 NFL Championship Game. Chosen as one of two fullbacks, along with Brown, on the NFL's 1960s All-Decade Team. Selected to five Pro Bowls. Born Sept. 20, 1935, in Baton Rouge, La. Died Oct. 13, 2018, at age 83.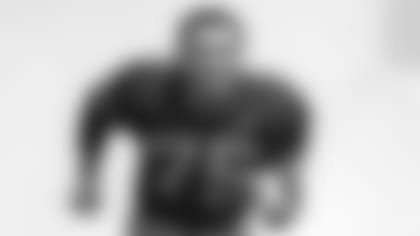 1977 - Forrest Gregg
A pro's pro, he was the most decorated of Vince Lombardi's offensive linemen. An anchor at right tackle, he filled in at guard in the Packers' 1961 championship run. Selected to nine Pro Bowls and was named All-Pro by The Associated Press seven times. Voted to NFL's 75th Anniversary All-Time Team in 1994. Also named to the NFL's 1960s All-Decade Team. Held the Packers' record for durability with 187 consecutive games played until he was surpassed by Brett Favre in 2003. Starter on five NFL championship teams. Spent 1957 in military service. Finished his career with the Dallas Cowboys in 1971, where he won a sixth NFL title and third Super Bowl. Born Oct. 18, 1933, in Birthright, Texas. Died April 12, 2019, at age 85.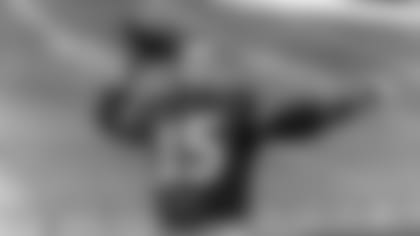 1977 - Bart Starr
Drafted in the 17th round in 1956, the 200th overall selection, and wound up winning a then-record five NFL championships as a starting quarterback. Named NFL's MVP by The Associated Press in 1966. Led the Packers to victory in Super Bowls I and II and was named the game's MVP each time. One of three QBs picked on the NFL's 1960s All-Decade Team. Led the NFL in passing in 1962, 1964 and 1966. Passed for 24,718 yards with a 57.4 completion percentage. Named to the Pro Bowl four times. Held the Packers' career record for most games played (196) until he was surpassed by Brett Favre in 2004. Played college football at Alabama. Born Jan. 9, 1934, in Montgomery, Ala. Died May 26, 2019, at age 85.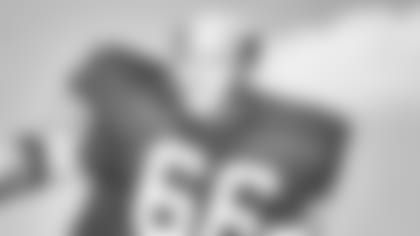 1978 - Ray Nitschke
"Mean on Sunday" was the title of his 1973 autobiography and his trademark as a player. Looked ferocious peering at opposing quarterbacks from his middle linebacker position and played ferociously. Named MVP of the 1962 NFL Championship Game, a brutal defensive battle vs. the New York Giants won by the Packers, 16-7. Named the only linebacker on the NFL's 50th Anniversary Team in 1969 and one of four middle linebackers chosen on the NFL's 75th Anniversary All-Time Team in 1994. Named All-Pro by The Associated Press in 1964 and '66. Selected to the Pro Bowl in 1964. Had 25 career interceptions. Born Dec. 29, 1936, in Elmwood Park, Ill. Died March 8, 1998, at age 61.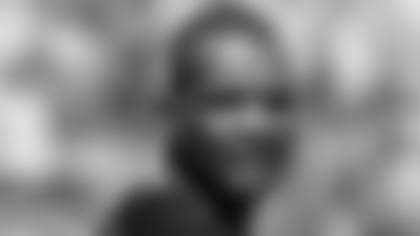 1980 - Herb Adderley
At 6 feet and 205 pounds, was not only the prototypical cornerback of his day, but of all time. Had it all: speed, size, toughness, awareness and big-play ability. Also played for the Dallas Cowboys from 1970-72. Intercepted 48 passes, including 39 with the Packers. Returned seven of those 39 picks for touchdowns. Named to NFL's 1960s All-Decade Team. Named All-Pro by The Associated Press five times and was a five-time Pro Bowl selection while with the Packers. Started on six NFL championship teams, including five in Green Bay, and played in four of the first six Super Bowls, including two with Dallas. Led the Packers in kickoff returns each season from 1960-64 and averaged 25.7 yards over his career. Born June 8, 1939, in Philadelphia. Died Oct. 30, 2020, at age 81.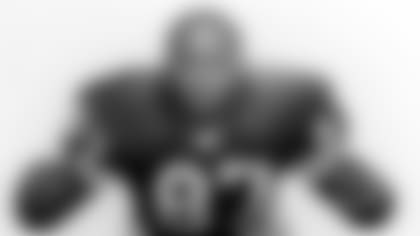 1981 - Willie Davis
Excelled as a pass rusher before the NFL kept tabs on sacks or he'd likely be the Packers' all-time leader. Unofficially, it is estimated that he had more than 100 career sacks, maybe more than 120. Also a highly respected team leader who served as defensive captain of the Packers' 1966 and 1967 NFL championship teams – winners of Super Bowls I and II. In all, started on five NFL championship teams. Named to the NFL's 1960s All-Decade Team. Named All-Pro by The Associated Press five times and selected to five Pro Bowls. Holds the all-time Packers record for career fumble recoveries with 21. Started NFL career with Cleveland Browns (1958-59). Born July 24, 1934, in Lisbon, La. Died April 15, 2020, at age 85.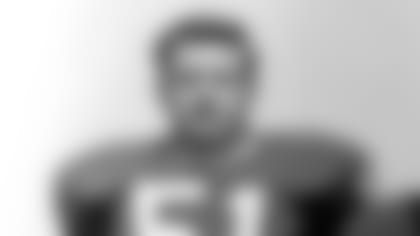 1981 - Jim Ringo
Undersized at 6 feet, 2 inches tall and at most 232 pounds, but cat-quick at executing difficult cut blocks. Offensive captain of Vince Lombardi's first two NFL championship teams in 1961 and '62. Also played for Philadelphia (1964-67). Chosen for NFL's 1960s All-Decade Team. Named to two Pro Bowls before Lombardi arrived in Green Bay, five more under Lombardi and three with the Eagles. Named All-Pro by The Associated Press six times with the Packers. Highly durable performer, once held NFL record for most consecutive games played (183), including 126 with Green Bay. Born Nov. 21, 1931, in Orange, N.J. Died Nov. 19, 2007, at age 75.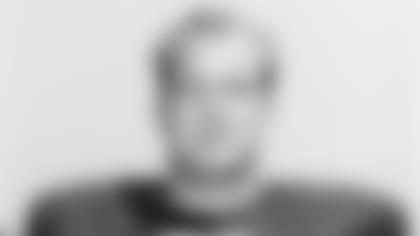 1986 - Paul Hornung
Halfback (1957-62, 1964-66)
Called by Vince Lombardi "the greatest player I've ever coached" during a 1967 speech. One of the most versatile players in pro football history, he won the NFL scoring title three consecutive years (1959-61). Set a league record by scoring 176 points in 1960 (12-game season). Record stood for 46 years until broken by LaDainian Tomlinson over 16 games in 2006. Named NFL's Associated Press MVP in 1961 and also MVP of the 1961 NFL Championship Game. Lombardi viewed him as his biggest playmaker and best clutch player. As the starting left halfback, he was the ball carrier in the heyday of Lombardi's signature power sweep. Named All-Pro at halfback by The Associated Press in 1960 and 1961. Named to the NFL's 1960s All-Decade Team. Doubled as the Packers' kicker from 1958-62 and again in '64. Scored 760 career points. Bonus choice – or the first player selected overall – in the 1957 NFL Draft. Played college football at Notre Dame, winning Heisman Trophy in 1956. Born Dec. 23, 1935, in Louisville, Ky. Died Nov. 13, 2020, at age 84.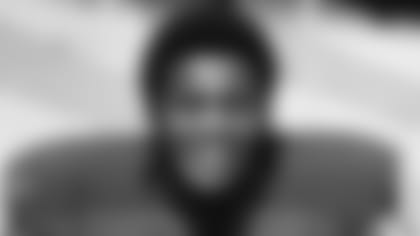 1989 - Willie Wood
Played college football at USC in the one-platoon era, doubling as a quarterback and defensive back, and virtually had to beg for an NFL tryout. Signed with the Packers as a rookie free agent and started at free safety on five NFL championship teams. Named All-Pro by The Associated Press five straight years from 1964-68. An eight-time Pro Bowl selection. Named to the NFL's 1960s All-Decade Team. One of two safeties chosen on the Super Bowl Silver Anniversary Team in 1990. Broke open a close contest in third quarter of Super Bowl I, intercepting a Len Dawson pass and returning it 50 yards to the Kansas City Chiefs' 5. Had 48 career interceptions. Led the NFL in interceptions in 1962 with nine. Also led the league in punt returns in 1961 with a 16.1-yard average. Born Dec. 23, 1936, in Washington, D.C. Died Feb. 3, 2020, at age 83.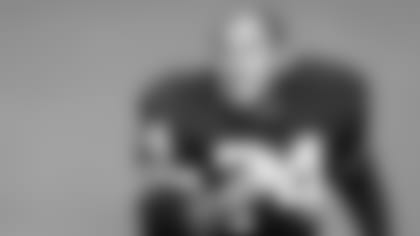 1995 - Henry Jordan
Defensive Tackle (1959-69)
Raised havoc with his quickness, especially as a pass rusher, on Vince Lombardi's five NFL championship teams. Named All-Pro by The Associated Press five straight seasons (1960-64). Also selected to play in the Pro Bowl four times. Originally a fifth-round draft choice of the Cleveland Browns; came to Green Bay in 1959 trade. Played for the Browns (1957-58). Unofficially had 3½ sacks in the 1967 Western Conference Championship Game win over the Los Angeles Rams. Born Jan. 26, 1935, in Emporia, Va. Died Feb. 21, 1977, at age 42.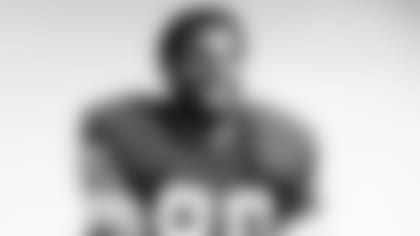 2003 - James Lofton
Big, fast, gifted receiver who could run any route and probably could have starred in any system. Excelled as a deep threat. First Packers player without direct ties to either Curly Lambeau or Vince Lombardi to be inducted in Canton. Caught 530 passes for 9,656 yards and averaged a sensational 18.2 yards per catch in his nine seasons with the Packers. Also played for the L.A. Raiders (1987-88), Buffalo (1989-92), the L.A. Rams (1993) and Philadelphia (1993). In 16 NFL seasons, posted 764 receptions for 14,004 yards and an 18.3-yard average. Yardage total was the NFL career record at the time. Chosen for seven Pro Bowls and named All-Pro by The Associated Press twice while playing for the Packers. Named to NFL's 1980s All-Decade Team. Recorded 50-plus receptions in a season nine times. First NFL player to score a touchdown in the 1970s, '80s and '90s. Born July 5, 1956, in Fort Ord, Calif.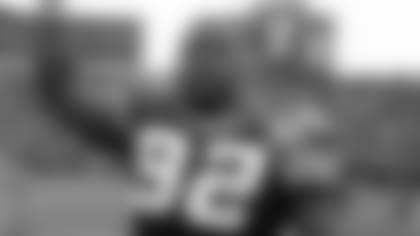 2006 - Reggie White
Nicknamed "Minister of Defense" while playing at the University of Tennessee, he arguably became the most dominant defensive end in NFL history when considering production against both the run and the pass. At the time of retirement, his 198 sacks were an NFL record, as were his 12 seasons with 10-plus sacks. Only player to record 10-plus sacks in nine consecutive seasons. Played six of his 15 NFL seasons with Green Bay and registered 68½ sacks, No. 3 in the NFL over that span. Named Defensive Player of the Year by The Associated Press in 1998. Named to the Pro Bowl in all six of his Packers seasons and selected AP All-Pro twice. In the Packers' Super Bowl XXXI win over New England, set a Super Bowl record with three sacks. Began his pro career with the USFL's Memphis Showboats (1984-85) before entering the NFL. Also played for the Philadelphia Eagles (1985-92) and the Carolina Panthers (2000). During eight seasons with Philadelphia, posted more sacks (124) than games played (121). A landmark free agent when he signed with Green Bay in 1993. The next year he was selected for the NFL's 75th Anniversary All-Time Team. Also chosen to the NFL's All-Decade teams for the 1980s and '90s. Elected to 13 straight Pro Bowls. Born Dec. 19, 1961, in Chattanooga, Tenn. Died Dec. 26, 2004, at age 43.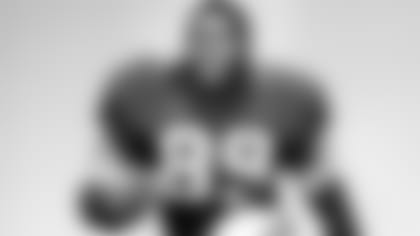 2013 - Dave Robinson
At 6 feet, 3 inches tall and 245 pounds and with 4.6 speed in the 40, he was the prototypical outside linebacker. Excelled at holding up the tight end at the line and nullified Hall of Famers John Mackey and Mike Ditka in the 14 games he faced them. Made three big plays that spelled the difference in three of the biggest games of Vince Lombardi's three-year title run. Plays included a game-changing 87-yard interception return in a do-or-die 1965 regular-season victory at the Baltimore Colts; a smothering pressure against Dallas quarterback Don Meredith that saved the Packers in the 1966 NFL Championship Game; and a critical blocked field goal in a 1967 playoff victory over the Los Angeles Rams. Named to the NFL's 1960s All-Decade Team. Named Associated Press All-Pro in 1967 and 1969. Three-time Pro Bowl selection. Registered 21 interceptions during his 10 seasons with Green Bay. His 12 interceptions from 1965-67 were the most in the league among linebackers. Also played for Washington (1973-74). Born May 3, 1941, in Mount Holly Township, N.J.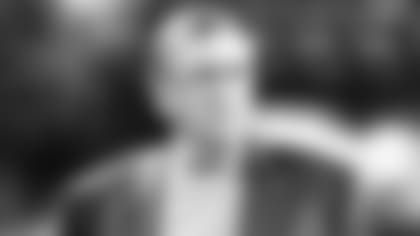 2015 - Ron Wolf
Executive Vice President and General Manager (1992-2000)
Orchestrated one of the most remarkable rebuilding efforts in NFL history following a Packers drought of 24 years. Under his leadership from 1992-2000, the Packers were tied for the second-best regular-season record in the NFL (92-52, .639), while recording seven consecutive winning seasons (1992-98) and six straight playoff appearances (1993-98). Made three key transactions early in his time in Green Bay: hiring Mike Holmgren as head coach, trading for quarterback Brett Favre and signing defensive end Reggie White. The moves helped the Packers win three consecutive NFC Central Division championships (1995-97) and back-to-back NFC titles (1996-97). From 1992-2000, the Packers were 65-12 (.844) at Lambeau Field during the regular season and playoffs, the best home record in the NFL over that span. Began his NFL career as a scout for the Oakland Raiders in 1963 and spent 23 seasons with the franchise over three separate tenures as the Raiders posted winning records in all but six of those years. In 1975, was hired by the expansion Tampa Bay Buccaneers as general manager. Born Dec. 30, 1938, in New Freedom, Pa.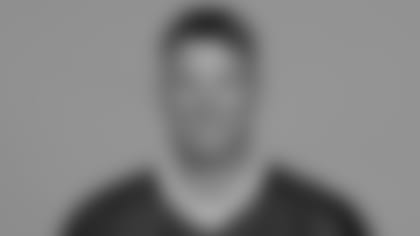 2016 - Brett Favre
The ultimate iron man among NFL quarterbacks. All-time record-breaker. The savior, so to speak, of a franchise that had been mired in a nearly 25-year funk. Favre was all of the above during a career that might have been unmatched in Packers history. Started a remarkable 253 straight games before moving on to the N.Y. Jets (2008) and Minnesota Vikings (2009-10), where he extended his NFL record for quarterbacks to 298 games. When he retired, he held the all-time league record for almost every major passing category, including attempts, completions, yards and touchdowns. Acquired in a trade after spending his rookie year with Atlanta (1991), Favre joined the Packers at a time when they had made only two postseason appearances in 24 years. In his 16 years as a starter, Green Bay made the playoffs 11 times, highlighted by a victory in Super Bowl XXXI. Born Oct. 10, 1969, in Gulfport, Miss.
2018 - Jerry Kramer
One of the pulling guards on maybe the most famous play in NFL history, Vince Lombardi's power sweep, Kramer also became one of the most decorated linemen in league annals. He was the only guard selected to the NFL's 50th Anniversary Team in 1969, one of two guards on the Super Bowl Silver Anniversary Team chosen in 1990 and a five-time All-Pro selection by The Associated Press. Kramer was the starting right guard on Lombardi's five NFL championship teams in Green Bay and also the placekicker on the 1962 title team. In Lombardi's power sweep, Kramer was almost always the onside guard and led the left halfback around the right side. He also was the lead blocker on Bart Starr's game-winning quarterback sneak in the Ice Bowl. Born Jan. 23, 1936, in Jordan, Mont.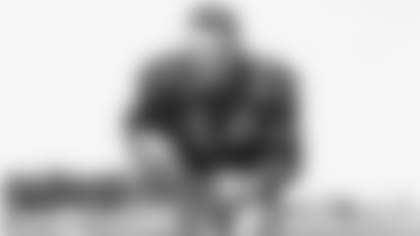 2020 - Bobby Dillon
The epitome of a great player who played for mostly bad teams, he still holds the Packers' career record for interceptions with 52. Didn't play for a winner until his final season, but was a four-time Pro Bowl selection and a four-time All-Pro choice by The Associated Press. Played right safety, usually the free safety on most plays, but especially in the days of five-man defensive fronts, his assignment was to cover the best receiver one-on-one. Led the Packers in interceptions in seven of his eight seasons and three times intercepted nine passes in what were then 12-game seasons. When Vince Lombardi took over as coach in 1959, he labeled him "the best in the league" among defensive backs and one of three untouchables on his roster. Lost his left eye when he was 10 years old as a result of an accident and played with a glass eye. Born Feb. 23, 1930, in Pendleton, Texas. Died Aug. 22, 2019, at age 89.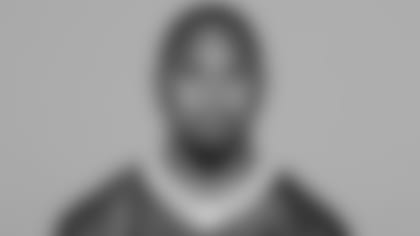 2021 – Charles Woodson
Cornerback/Safety (2006-12)
Started building his Hall of Fame resume during his first eight seasons with the Oakland Raiders, but he sealed the deal with his play for the Packers over a seven-year stay. Was a rare talent. Won the Heisman Trophy as a junior in 1997, playing both cornerback and wide receiver for the University of Michigan. Although selected predominantly for his play on defense, was the first Heisman winner to have played on both sides of the ball since college football adopted a two-platoon system in the early 1960s. The following spring, was the fourth overall pick in the NFL draft. In Green Bay, was given the opportunity to showcase his talent in a number of roles from cover corner to nickel back to safety. A defensive play- maker, was named the NFL's Defensive Player of the Year in 2009 and made the Pro Bowl for the third straight year when the Packers won Super Bowl XLV a year later. In all, intercepted 38 passes, scored a franchise-record 10 defensive touchdowns and was named to four Pro Bowls with the Packers. Spent 11 of his 18 NFL seasons with the Raiders. Born Oct. 7, 1976, in Fremont, Ohio.
2022 - LeRoy Butler
Defensive back (1990-2001)
Groundbreaking defender who converted from cornerback to safety early in his NFL career, but lined up everywhere and applied his talents in multiple ways. Became the first player in NFL history to record 20 interceptions and 20 sacks in a career, as he developed into the centerpiece of defensive coordinator Fritz Shurmur's league-leading and Super Bowl XXXI championship unit in 1996. Voted to the NFL's All-Decade Team, ranked sixth in the 1990s in interceptions (36) and second in sacks among defensive backs (20½). Drafted in the second round at No. 48 overall out of Florida State in 1990, played in 181 regular-season games for the Packers over 12 years, earning four first-team All-Pro honors and four Pro Bowl selections, including three straight of each from 1996-98. Ranks tied for fourth in team history in interceptions with 38. Also invented the Lambeau Leap on Dec. 26, 1993, taking a lateral from fellow Hall of Famer Reggie White following a fumble recovery, running for the touchdown, and then jumping into the south end zone stands. Born July 19, 1968 in Jacksonville, Fla.