GREEN BAY – The NFL Draft is almost here.
Two-hundred and fifty five players will hear their name called over the next few days; each one of them looking to prove their game translates to football's highest level.
Among the list of unique backstories of this year's draft class, here are 10 intriguing prospects (one at each offensive and defensive position) to keep an eye on this weekend:
QB James Morgan, Florida International
The Ashwaubenon High School alumnus has rocketed up draft boards since showcasing an NFL-caliber arm and natural leadership traits in interviews with teams at the scouting combine in February. The 6-foot-4, 229-pound quarterback's calling card is his toughness. He's willing to stand tall in the pocket and played through a nagging knee injury throughout his senior year at FIU. Accuracy issues and drops have plagued Morgan's passing numbers at times, but a relentless can-do attitude helped him salvage his football career after transferring from Bowling Green. A lifelong Packers fan, Morgan wore Brett Favre's No. 4 jersey through middle school before switching to Aaron Rodgers' No. 12 when he enrolled at Ashwaubenon, located a little more than a mile from Lambeau Field. Viewed by many draft pundits as a possible Day 3 pick, Morgan is aiming to become the first QB from the Green Bay metro area to be drafted since Wisconsin's Bud Keyes, 10th-round selection of the Packers in 1988.
Memphis RB/WR Antonio Gibson
In line with the proliferation of hybrid players making their way into NFL's offenses, Gibson easily is one of the most fascinating prospects in this year's draft class. The 6-foot, 228-pound playmaker started his college career at East Central (Miss.) Community College before committing to Memphis. Nearly all of his production came this past fall, when Gibson caught 38 passes for 735 yards and seven touchdowns while mostly playing receiver, but he also carried the ball 33 times for 369 yards and four scores. He stayed in the backfield at the Senior Bowl. Gibson added another TD as kickoff returner, averaging 28.0 yards on 23 returns. Even if it takes time for Gibson to adjust to the offensive game in the NFL, he has the necessary tools to play on the core four special-teams units. A state champion sprinter in high school, Gibson clocked a 4.39-second time in the 40-yard dash at the combine.
Arizona State WR Brandon Aiyuk
One of a dozen receivers who could hear his name called in the first two rounds of the draft, Aiyuk chewed up Pac-12 defenses to the tune of 65 catches, 1,192 yards and eight touchdowns in 2019. He played his junior season with current Packers quarterback Manny Wilkins, who found Aiyuk 33 times for 474 yards and three touchdowns after Aiyuk's transfer from Sierra (Calif.) College. The 6-foot, 205-pound receiver also chipped in on returns for the Sun Devils, averaging 31.9 yards on 14 kickoffs and 16.1 yards on 14 punts with one returned for a touchdown this past year. With uncertainty looming over a potential NFL offseason program, Aiyuk reportedly underwent core muscle surgery earlier this month in an effort to be ready for the start of the 2020 season.
The 6-foot-6, 262-pound Kmet is widely considered the top tight end prospect in this year's draft. The only question is whether that will be enough to vault him into the first round on Thursday night. A two-sport athlete at Notre Dame, Kmet played baseball during his freshman and sophomore years. He had a 2.89 ERA with 27 strikeouts in 18-plus innings last spring before being shut down due to an arm injury. Kmet returned to the football field this past fall and became a go-to target for the Irish. He declared early for the draft after catching 43 passes for 515 yards and six touchdowns in 11 games. His size (33-inch arms), large hands (10½ inches) and a 4.7 time in the 40 at the NFL Scouting Combine jump off the page. Kmet is looking to follow in the NFL footsteps of his father, Frank, and uncle, Jeff Zgonina, who played with seven teams over 17 seasons.
Boise State T Ezra Cleveland
A former high school wrestler, Cleveland went from a relatively overlooked three-star recruit to Boise State's starting lineup as a redshirt freshman in 2017. Cleveland started 40 games at left tackle for the Broncos before declaring early for the NFL Draft. He battled turf toe through most of last season but didn't miss a game. A two-time first-team All-Mountain West selection, the 6-foot-6, 311-pound tackle clocked a 4.93 time in the 40 and benched 30 reps of 225 pounds in Indianapolis. He's seen as an ideal prospect for an outside zone blocking scheme.
The 6-foot-3, 290-pound defensive tackle once played running back in high school. After redshirting his freshman year, Blacklock was honored as the Big-12's Co-Defensive Freshman of the Year after posting 27 tackles and two sacks in 14 starts. He bounced back from an Achilles injury that derailed his sophomore season to earn first-team All-Big 12 honors last fall. A stout and reliable force against the run, Blacklock registered 15½ tackles for a loss and 5½ sacks in 26 college starts. As a redshirt junior, he recorded 40 tackles and 3½ sacks in 12 starts. Blacklock played anywhere from 290 to 310 pounds at TCU and ran a 4.9 in the 40 at the scouting combine. His father, Jimmy, was one of the first African-American players to play at the University of Texas and is a member of the school's athletic hall of fame. He played with the Harlem Globetrotters from 1974-87 and currently serves as the team's head coach.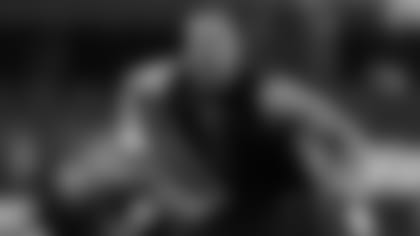 A late convert to football, Baun didn't have many college offers despite being named Wisconsin's offensive player of the year following a remarkable senior season at Brown Deer High School. He chose to walk onto the Badgers and moved from quarterback to linebacker, where he started in each of the past two seasons in their 3-4 defense. Baun erupted as one of the country's top pass rushers during his senior year, racking up 19½ tackles for a loss and 12½ sacks to earn second-team AP All-American and first-team All-Big Ten honors. Baun (6-4, 238) told reporters at the combine that one NFL team categorized him in interviews as a "toy" linebacker who can play anywhere. Because of that versatility, Baun has been compared to former Packers linebacker Clay Matthews. Baun ran a 4.65 time in the 40 in Indianapolis with 24 bench reps and a 32½-inch vertical.
Oklahoma LB Kenneth Murray
Murray has it all. He was a freshman All-American and 14-game starter during his first year on campus. The 6-foot-2, 241-pound linebacker started all 42 of his career games with the Sooners, racking up 335 tackles (37 for a loss). He ranks 11th in school history in career tackles (ninth among linebackers) and ranks eighth at OU in career sacks by a linebacker (9½). He was a third-team Associated Press All-American and first-team All-Big 12 selection as a true junior. Murray ran a 4.52-second time in the 40 at the combine with a 38-inch vertical and 21 bench reps. He made a good account of himself at the podium in Indianapolis and has been praised for his character in the pre-draft buildup. Murray played alongside current Packers linebacker Curtis Bolton in Norman. The son of a pastor and retired police officer has played a significant role in raising three children with special needs his parents adopted.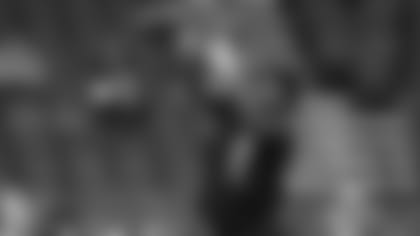 Diggs is the younger brother of former Minnesota Vikings receiver Stefon Diggs, who was traded to Buffalo this offseason. Unlike Stefon, a fifth-round pick in 2015, Trevon could very well be drafted in the first round. The 6-foot-1, 205-pound cornerback was recruited to Alabama as a four-star receiver and played right away as a true freshman. He shifted to cornerback the following year and his ball skills carried over to his new position. He racked up 68 tackles, 21 passes defensed, four interceptions and two forced fumbles in 31 games on defense. He earned third-team AP All-American honors after recording 37 tackles, 11 passes defensed and three INTs in 12 starts. He also has prior experience as a kickoff (23.8 yards per return) and punt returner (9.2 avg.) from his first two seasons in Tuscaloosa.
Stone follows a long line of gritty, versatile Iowa defensive backs who have had success at the next level, including former Packers' fifth-round pick Micah Hyde. Like so many other Hawkeyes, Stone flew under the radar of most Division I programs before landing a late scholarship offer from Iowa. Stone went on to play as a true freshman for the Hawkeyes and developed into a two-year starter. The 5-foot-10, 205-pound safety declared early for the draft in January after a decorated college career in which he had 126 tackles, 13 passes defensed, six interceptions (one returned for a touchdown) and four forced fumbles. Like Hyde, Stone didn't run a blazing 40 at the combine (4.62) but is lauded for his high football IQ and solid instincts. Tough and willing against the run, Stone has the makeup to play a number of different positions at the next level. "Most people see me as a box safety, but at Iowa I really never had the chance to really show my range," said Stone in February. "So that's one of the main things I want to show all these coaches. I'm a versatile player. I can play either down the box or deep one-high."