GREEN BAY—One answer was obvious. The other was curious.
After one of this spring's OTA practices, wide receiver Jordy Nelson was asked by a reporter which two statistics he thinks matter the most to his quarterback, Aaron Rodgers.
Nelson's first thought was interceptions. No surprise there.
Rodgers has made it clear time and time again how much he loathes throwing the ball to the other team, and with just 32 interceptions in 2,070 pass attempts over the past four regular seasons, Rodgers' minuscule 1.55 interception percentage ranks first in the league from 2009-12. Only Tom Brady, at 1.61, is even close to him.
Nelson's second choice, however, wasn't the expected touchdowns or passer rating or yards. It was completion percentage.
The way Nelson explained it, the two key stats go hand in hand.
"The rest comes with it," Nelson said. "If you don't turn the ball over, you get more opportunities. If your completion percentage is high, that means as receivers we're doing our job, he's putting the ball in the right spots, and again, it allows you to get more opportunities.
"The more opportunities you get, the more yards you get and the more touchdowns you'll get, so I think it all starts with those two."
A closer look at Rodgers' completion percentage tells a noteworthy tale, and helps to explain how the statistic – while important but never cited as often as TDs, INTs, yards and passer rating – has factored into his and the Packers' success.
For his career, Rodgers has completed 65.7 percent of his passes, which ranks first in NFL history (just ahead of Drew Brees) among quarterbacks with at least 2,500 regular-season passing attempts. As a starter, his single-season low is 63.6, while his high is 68.3, a franchise record he set in his 2011 MVP year.
Looking outside that range is where it gets interesting. Including playoffs, Rodgers has a career record of 57-29 as a starter, a healthy winning percentage of .663, but that number jumps or falls considerably when his completion percentage lies outside his usual range.
In games Rodgers has completed 70 percent or more of his passes, the Packers are 26-4 (.867), but when Rodgers completes less than 60 percent of his passes, the Packers are just 7-13 (.350).
Perhaps the most remarkable thing about those figures is that in 86 career starts, including playoffs, Rodgers' completion percentage has fallen below 60 just 20 times, or less than once every four games, while he has topped 70 percent 30 times, or more than once every three contests.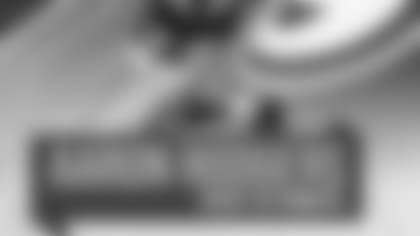 The correlation has its roots in Rodgers' first season as the starter. In 2008, the Packers didn't lose a game when Rodgers completed at least 70 percent (4-0), but they never won when he was under 60 percent (0-5).
"He hates throwing incompletions," receiver James Jones said. "He feels like he has the arm that he can make every throw, so when he throws an incompletion or when we don't connect on a route, we all think about it.
"We know our completion percentage after every game can be even better. The coaches tell us what we could have done better. Even if we had a game where it's 70 percent, we've dropped about three balls in that game, so it could have been higher."
The focus on completion percentage is most likely a reflection of the importance of one thing – rhythm. Rodgers and Green Bay's offense are at their best when in a rhythm, and they get in a rhythm by completing passes, however short or long.
Throw in the low interception totals and, as Nelson said, the rest comes with it.
"He's a competitor," Jones said of his quarterback. "He thinks he can make every throw, and when he throws incompletions, he doesn't like that. You can tell even out in practice. It's good. He pushes himself every day."