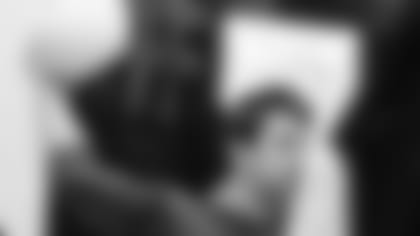 GREEN BAY—Football gave way to dodgeball for the Green Bay Packers on Thursday and, as expected, the competition was rather spirited.
The last day of the team's three-day mandatory minicamp has normally featured a "team-building activity" in lieu of practice, with events in past years including bowling, paintball and clay shooting.
This year, the wet weather forced the team inside, so a dodgeball tournament – which has been staged before but not for a few years – was the choice in the gymnasium in the bowels of Lambeau Field.
Not surprisingly, the players were into it from start to finish. Eight captains selected teams of roughly a dozen players and assistant coaches, and if they weren't hooting about drilling someone with a fastball, they were hollering about the rules and who was in or out.
Teams captained by quarterback Aaron Rodgers and receiver James Jones each won their first two matches and then squared off for bragging rights, with Rodgers' squad emerging victorious.
If Rodgers could have piped in Queen's "We Are The Champions" as his team confidently strolled back to the locker room, he would have. In commenting about the triumph to packers.com, Rodgers predictably credited the well-known Vince Vaughn and Ben Stiller movie for giving him an edge.
"I've watched 'DodgeBall' many times, and I've followed the five D's in dodgeball – dodge, duck, dip, dive and, of course, dodge," he said. "Patches O'Houlihan and I are good buddies."
Rodgers' team included receiver Randall Cobb, defensive lineman Johnny Jolly, long-snapper Brett Goode and kicker Mason Crosby, among several others. Rodgers also wanted to be sure to give props to late-round selections such as rookie quarterback Matt Brown and rookie offensive lineman Lane Taylor for putting his team over the top.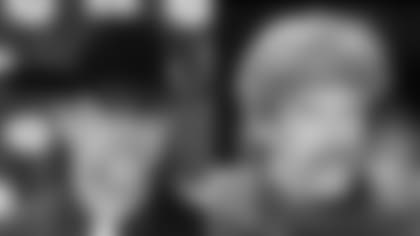 *Side-by-side comparison of Aaron Rodgers (left) and "DodgeBall" star Ben Stiller (right) *
"It's not always about the first picks," Rodgers said. "It's sometimes about the late-round guys that come through for you, and they did."
The title match against Jones' team came down to Jones and fellow receiver Jordy Nelson on the floor against Rodgers and Taylor.
"Lane did a great job of being in the way," said Rodgers, who then caught a throw from Nelson, ousting him and bringing Crosby back on, making it three-on-one.
"Jordy left me hanging because he threw the ball straight at Aaron's stomach," Jones said.
"I blew it," Nelson confessed.
Jones continued: "I knew Mason and A-Rod were going to throw it at me at the same time, so I was just holding the ball and right when they let them go, I dropped it. I ducked Mason's ball, and I saw Aaron's ball and it hit me right in the stomach.
"I should have caught it and got him out, then I would have gotten another player and we would have won, but he got me."
Rodgers wasn't interested in the shouldas and wouldas.
"There was a lot of trash-talking before that match, but we did our talking with the dodgeball," he said.
---