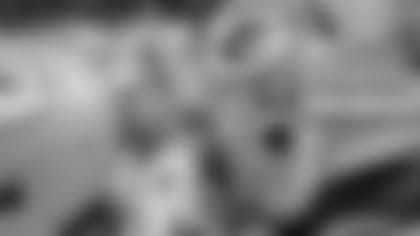 MINNEAPOLIS – Packers QB Aaron Rodgers exited the game on Green Bay's second possession with a right shoulder injury, and backup Brett Hundley took over as the first quarter with the Vikings ended scoreless.
The Packers took the ball first, as the Vikings deferred upon winning the coin toss, but Green Bay went three-and-out. Rodgers' third-down pass was batted at the line of scrimmage by LB Anthony Barr.
The Vikings got two first downs on a 16-yard scramble by QB Case Keenum and a 10-yard run by RB Latavius Murray, but the drive stalled at midfield.
The Packers picked up two first downs on their second drive, but on the next series, Barr hit Rodgers outside the pocket just as Rodgers got rid of the ball, and Rodgers stayed down. He left the game for treatment in the sideline medical tent, as backup QB Brett Hundley came on, and the Packers failed to convert on third down.
As the Vikings' next series started from their own 16, Rodgers was carted to the locker room. It was announced Rodgers had a right shoulder injury, and his return was questionable.
The Vikings were given two first downs on third-down penalties by the Packers, and then a screen pass to RB Jerick McKinnon went for a touchdown but was called back for an ineligible player downfield. LB Blake Martinez then made a nice open-field tackle of McKinnon on a third-and-5 swing pass, and the Vikings punted from midfield again.
After RB Ty Montgomery gained eight yards on two runs, Hundley's third-down pass for WR Geronimo Allison was deflected and intercepted by CB Xavier Rhodes. Barr was called for a personal foul after the turnover, so the Vikings began the possession at the Green Bay 42.
LB Jake Ryan was flagged for a horse-collar tackle on McKinnon on the final play of the first quarter, moving Minnesota inside the 30-yard line.