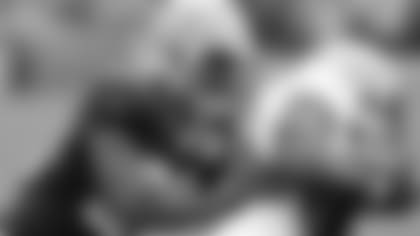 Rookie CB Micah Hyde
GREEN BAY—The secondary has been the most nicked-up position group on the Packers' roster thus far in training camp, but its healthy members were still making plenty of plays at practice on Tuesday.
One standout was second-year safety Jerron McMillian, who is battling M.D. Jennings for the starting job alongside veteran Morgan Burnett.
Much of the team (11-on-11) snaps focused on red-zone and goal-line work, which is do-or-die time for defensive backs. Early on, McMillian tipped a pass at the goal line and nearly hauled it in as he spun around and dove toward the back of the end zone.
He then had an interception on a deep seam route intended for tight end Ryan Taylor in seven-on-seven. In the final team period, he had solid coverage on tight end Jermichael Finley on a corner fade that was incomplete, though Finley nearly made a great catch.
"He knows the defense inside and out," Head Coach Mike McCarthy said of McMillian, adding that the 2012 fourth-round draft pick spent a lot of time around the facility in the offseason. "He's a lot more comfortable. You don't see him thinking back there like he did as a rookie.
"He played a lot of snaps last year and was kind of up and down, did some really good things for us, but the consistency wasn't there. I see a much more consistent player, which I'm excited about, because he also has big playmaking ability, and we've seen that already."
Also at safety, Sean Richardson (neck) has yet to practice, while Chaz Powell (foot) practiced for the first time.
Multiple injuries at cornerback have led to several young players moving up the depth chart and getting more reps.
Casey Hayward (hamstring) hasn't practiced, and now Tramon Williams (knee) could be out a couple of weeks, though the injury is not thought to be serious, McCarthy said.
Their absences led to rookie fifth-round pick Micah Hyde lining up as a starter along with Sam Shields on Tuesday. In the No. 1 nickel, Davon House got his first action of camp on the outside, with Hyde sliding over to play the slot.
"Micah from the first practice has jumped out," McCarthy said. "You have to notice that. It was good to have House back out there today."
House had a bout with food poisoning and then an ear infection, which kept him off the field the first three days of practice. Having missed all of OTAs after offseason shoulder surgery, he may have tried to do too much in his first real on-field work since last season, as he cramped up toward the end of practice and sat out the final team period.
Still, House was happy with how his first day went, saying his shoulder felt strong enough to jam receivers at the line.
"I was full-go," he said. "I don't think I held back at all. We'll see when we look through film if I hesitated at all, but according to some receivers, I threw (the shoulder) out there, which was good."
Shields, who missed most of the OTAs before signing his one-year tender and reporting late in the spring, has worked with the first unit every practice. He had a nice play over the middle on Tuesday when he wrestled a ball away from receiver Jarrett Boykin for an incompletion.
Other than that, he hasn't stood out much either way, but McCarthy made it sound as though it's only a matter of time before Shields once again looks like the pure cover corner he was in the second half of last season.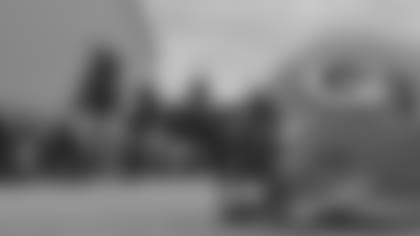 "What I like about Sam is he's got that edge to him," McCarthy said. "He can run with anybody. He's pretty much faster than anybody, but he's a much better player up in your face, and those are excellent attributes to have as a corner.
"He has no memory, which is what you need to have as a championship-type corner. I'm excited about Sam, but he's rusty. That's expected. Sam will be fine."
Amongst other young corners, James Nixon had been making a positive early impression until dropping out of practice on Tuesday. He was walking around with ice on his right knee.
Converted receiver Brandon Smith had a big interception on the first day of camp but got beat on stop-and-spin routes by Jordy Nelson and James Jones in the red zone on Tuesday.
Loyce Means, formerly of the CFL, took advantage of the additional reps. He broke up a fade to Alex Gillett during team work and later intercepted a pass in seven-on-seven off a deflection near the goal line.
"In our group, we always say competition brings out the best," House said. "It's even deeper than it was last year. It's all good."
It should be even better when the unit gets fully healthy.
"I think they're all showing that they can play and it's going to be clearly one of our more competitive groups," McCarthy said. Additional coverage - July 30